8 Ways to Get Paid to Declutter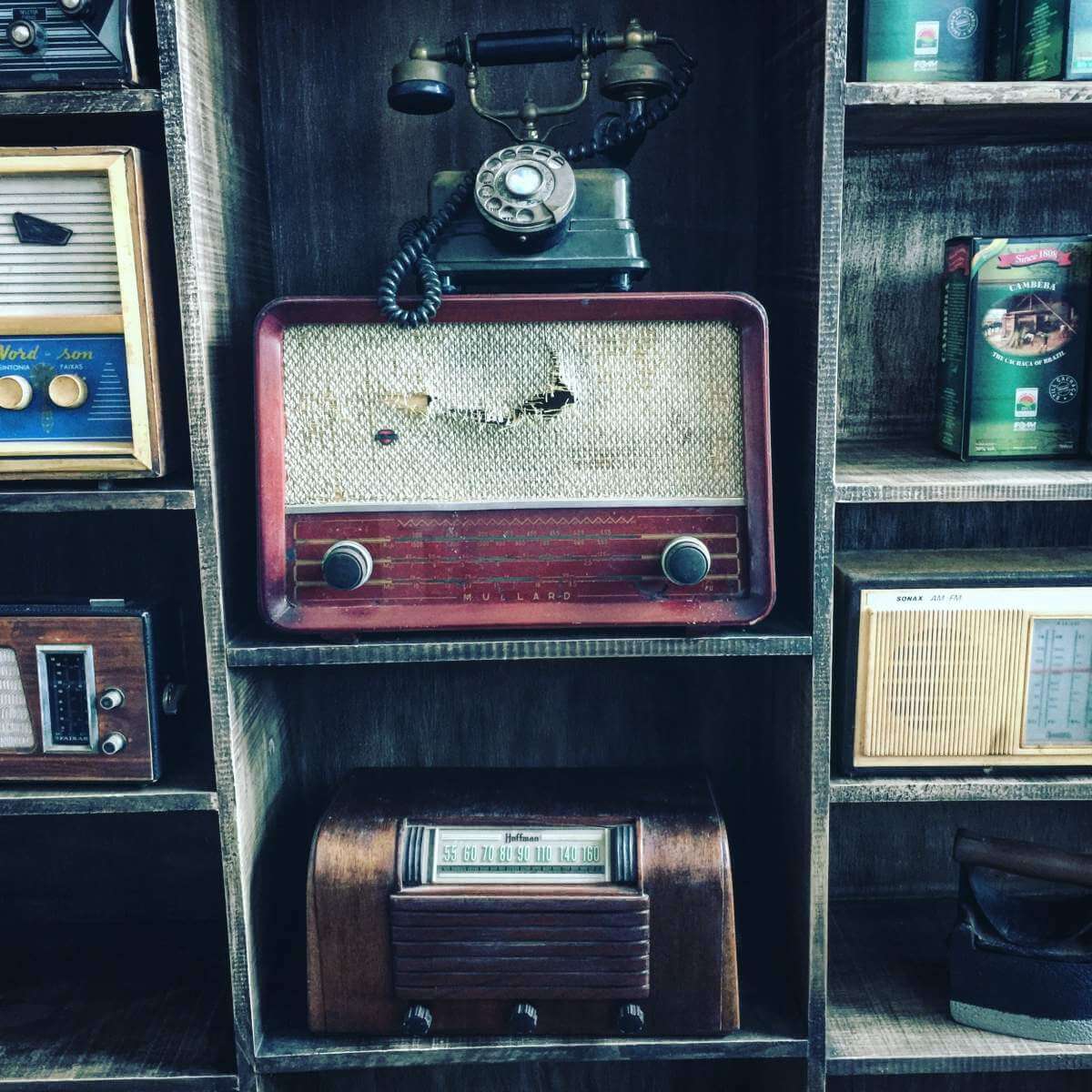 This post may contain affiliate links. Please read my affiliate policy for more information.
Short and Sweet Summary: Want to get paid to declutter the junk clogging your house? Hell, yes! Get paid to clear out old tech items, clothes, and books from your home and unclutter your mind at the same time.
If you're anything like me, you've got craploads of junk hanging around your house that no longer serves a purpose. For example, we have way too many DVDs we'll never watch because we can stream video faster than we can:
Find the DVD remote
Turn on a DVD player
Open a DVD case
Insert DVD into the DVD player
Watching DVDs is a lot of work, isn't it?! Just kidding. Or JK-LOL as my kids would say.
Anyway, why not get paid to declutter and dejunkify your house?
I have old phones, tech products, printers, books, games, etc. that clog my closets and drawers and, in turn, clog my mind. Seriously. My house gets cluttered with crap faster than bunnies can multiply and it makes me crazy.
So, every once in a while, during one of my epic purges, I drag out the never-to-be-used-again items and get to selling. When my house is free of clutter, my mind is free too. It's like I clean out the cobwebs in my brain every time I tidy things up around here. There are so many ways you can get paid to declutter that my kids have even jumped on the bandwagon. They clean and spiff up old football cleats or basketball shoes to like-new condition for faster selling.
People will buy anything, folks. ANYTHING.
You trash is someone else's treasure and you might as well make a buck or two from the clutter you're purging. I've listed my favorite 8 ways to make money off your clutter below.
Decluttr – Use an App and Get Paid to Declutter
There is literally an app to get paid to declutter. I love the Decluttr app because it's so simple to sell old tech items like phones, tablets, and game consoles.  All you need to do is select the make, model and condition of your old tech device and Delcuttr will provide a price they're willing to pay for your item(s).  I just sold my kids' old Wii console for $24. I couldn't even sell it at a garage sale for $15!  Decluttr also buys CDs, DVDs, books, and movies. The greatest thing about this app is the barcode scanner. I just scan the book, DVD or movie barcodes with my phone's camera and voila! A price appears! I add everything to my cart, choose how I want to receive payment (check, PayPal, or direct deposit), and they send me a FREE shipping label.  After I pack the box and drop it off at the nearest UPS store, I sit back and wait for my check. Easy peasy. 
Nextdoor
I get lots of really useful information from the Nextdoor website that bills itself as a "private social network for you, your neighbors and your community." I joined the Nextdoorneighborhood for my geographic location and I receive information on everything from crime and safety issues to events happening in my area and lost and found items.  They also have a For Sale section that comes in awfully handy when you're looking to offload larger items like, say, a backyard play structure. I listed my item for sale on the Nextdoor app and within hours a local family with two young kids showed up to claim their new playset. My transaction instructions included the buyer dismantling and hauling it away so I didn't have to lift a finger.
Craigslist
I've sold so many things on Craigslist, I've lost count. Craigslist has been one of my consistent ways to get paid to declutter and it's totally free to use.  Two summers ago I bought a new bike with the money I made selling stuff on  Craigslist. I've sold a rug, doorwall, clock, mirror, snowboard set, a saxophone…you name it. You have to keep your wits about you because Craigslist can be full of scammers, but I personally have never had a problem. My posts make it clear that my items are pickup and cash-only transactions.  I don't typically like to get into price negotiations, so I list my price as "firm" meaning my listing price is my final price.  Sometimes I meet people at the CVS near my house if I'm not comfortable conducting the transaction at home. It never ceases to amaze me what people will buy. I had a guy travel six hours each way to pick up an old Diagraph machine I had for sale. He was a collector and I had what he was looking for.  It's crazy what people collect!
eBay
eBay is a great resource to reach a wider buying audience. If it's something you can ship, eBay is a good place to sell it. The buyer pays for shipping so there's no added cost to you other than the percentage eBay takes from your profit. Their Final Value Fee isn't much and sometimes it's worth it to reach the wider buying audience, but do the math to see if your item would sell better locally for free on Craigslist or Nextdoor. I've sold lost of things on eBay but mostly clothes, purses, and shoes. When my kids were younger, they had more clothes. When they outgrew their outfits, I would package and sell them as a "lot." A "lot" is a group of similar or identical items that are sold together to one buyer. For example, I would sell a "lot" of pants (7-9 pair) or a "lot" of pajamas  (5-6 pajama sets).  This way I didn't spend all of my time selling, packaging and shipping one outfit at a time. You'd be surprised how many people buy gently used clothing on eBay. 
Consignment Shops
If selling online isn't your thing and you don't like strangers coming to your house, you can sell your gently used items to a consignment shop. A consignment shop sells secondhand items on your behalf and receives a percentage of the selling price. Some consignment shops deal only with items like furniture or sporting gear or clothes. For example, I sold a Pier 1 wicker bedroom set at a local consignment shop that was popular for selling furniture. I told them the retail price, they priced it for half of the retail price and we split the profit.  I think the original price for the set was around $700. They priced it at $350. When it sold, they kept $175 and sent me a check for $175. Not a bad way to sell something I didn't have to do any work for. I've also sold Coach purses at consignment stores that were specifically looking for Coach purses.
Best Buy Trade-In
Best Buy will buy old computers and cameras and while you won't make a fortune on these items, it's better than giving them away. I did a search for an old ASUS laptop my kids used a couple of years ago and it came back with a $20 trade-in value. Meaning, Best Buy won't give me cash but will provide store credit or a gift card.  It's better than trying to strip the hard drive and selling or recycling it myself. Sometimes I don't want to be bothered with doing more work than necessary and I can't stand having old electronics sitting around collecting dust.
Other Trade-In Suggestions
Lots of websites offer trade-in options for old electronics, especially iPhones or iPads. Websites like Gazelle, one of the leading e-commerce companies that buy and sells pre-owned consumer electronics, will make an offer on used smartphones, tablets, laptops, and some desktops. Websites like BuyBackBoss and SellShark.com buy Apple products and some other electronics regardless of current condition.
Free Recycle Sites
If you just want to get rid of your items and don't want to be bothered selling, shipping or doing any work, you can use a website like Freecycle to list your items for free.
Widow Wrap Up
I love to purge and get rid of all the unused stuff cluttering up my house. Sometimes I'm too overwhelmed with everyday schedules and tasks to even contemplate moving a pile of papers from the kitchen counter to my desk. But on other days I wake up with a rare burst of energy and I'm ready to get rid of unused stuff, like right now. I'm sick of walking around it, eyeballing it or moving it from one place to another. It's gotta go.
I've had great luck selling things online, in person or from an app. If I think I can get a few bucks for an item I'll evaluate the best place to sell it based on size, shipping options and how much work I'm willing to put into it. My best deals come from the Decluttr app and Craigslist. It seems that I can almost always post something that will sell on those sites.
Instead of setting your junk on the curb for someone else to turn around and sell, give one of the options above a try. Maybe you'll save enough to buy a new bike one day, too!
Related Posts
The form you have selected does not exist.