Best Books for Widows on Grief, Productivity and Happiness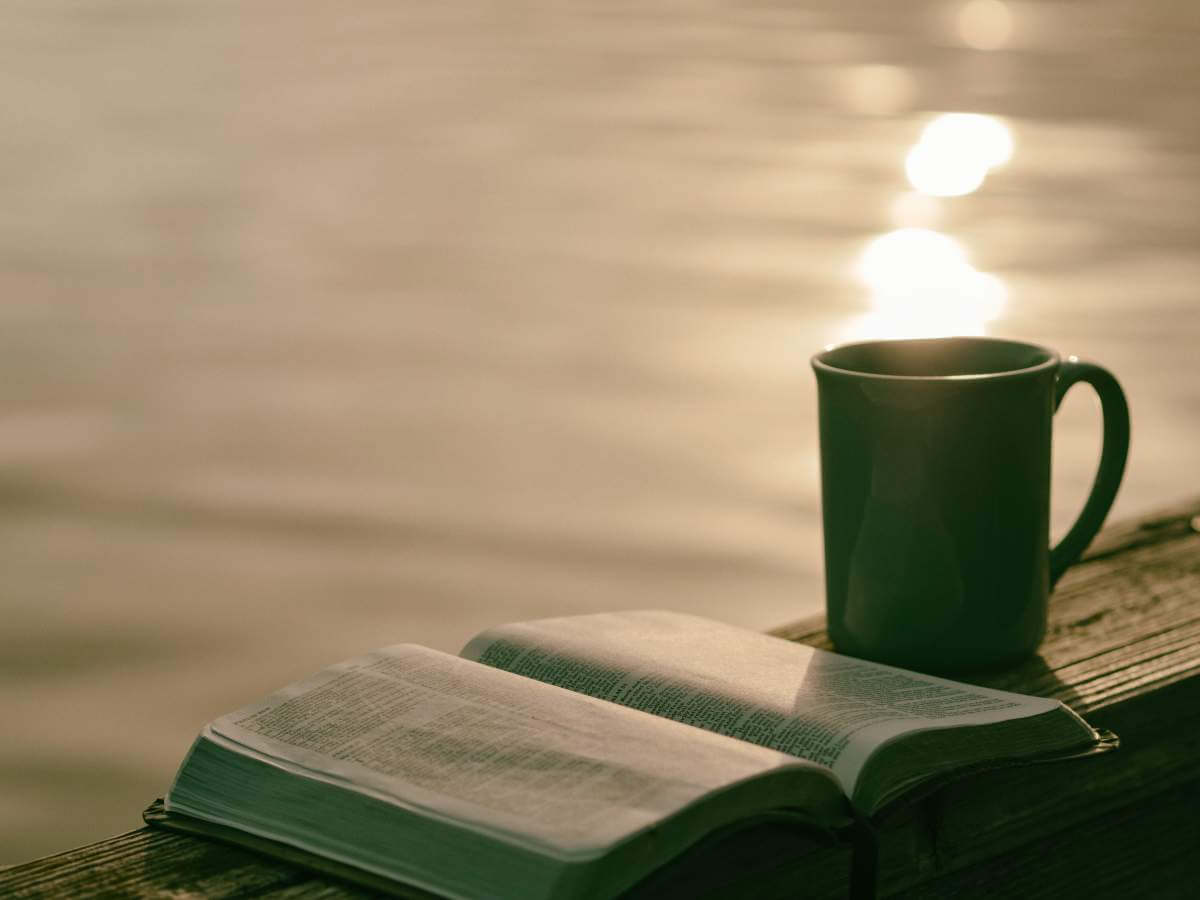 This post may contain affiliate links. Please read my affiliate policy for more information.
Short and Sweet Summary: The best books for widows include grief-related books, of course, but also topics like productivity and happiness because reading books that aren't all about grief gives you the extra boost you need to believe in life after loss.
When you're newly widowed, you search for books on grief to help you make sense of the senseless. I remember searching frantically for books on how to do this widow/grieving thing. If you're wondering what to read when you're grieving or what book to give to someone else who is grieving, I've got you covered.
I've read some outstanding books, some mediocre books and books that I couldn't identify with in any way whatsoever. One thing I noticed is that I kept reaching for grief-related books. Grief, grief and more grief. While this is normal and expected, it took me a while to expand my repertoire to include other books. I highly recommend reading whatever grief books you can get your hands on because it gives you a sense of community. As in, you're not the only widow out there thinking your thoughts or feeling your feelings.
But there are so many other books and other genres that are equally important to widows. Books on productivity and happiness come to mind. Because when widows fall into a deep pit of despair, productivity and happiness of any kind is extremely limited. Sometimes you can't get out of bed. And you're convinced you can't possibly ever be happy again.
Reading books that aren't grief related gives you the extra boost you need to believe in life after loss.
Which is why I've included books other than grief on this list of the best book for widows. Yes, you need grief books to make sense of your situation, but you also need tips and tricks to get yourself out of the pit of despair once in a while, too. Productivity and happiness are within your reach if you believe they are. These books will help you get there.
There are SO MANY more books that could make this list. However, these are books I've personally read and can recommend wholeheartedly.
BEST BOOKS FOR WIDOWS ON GRIEF
These grief books aren't specifically written for widows, and that's precisely why I chose them. Sometimes we get so caught up in our own grief that we forget grief is universal. Everyone grieves at some point in their lives. Since no one gets through life unscathed, these books will help you see grief as an all-inclusive emotion that everyone experiences. You'll glean valuable insight into your own grief and become much more adept at empathizing with other grievers.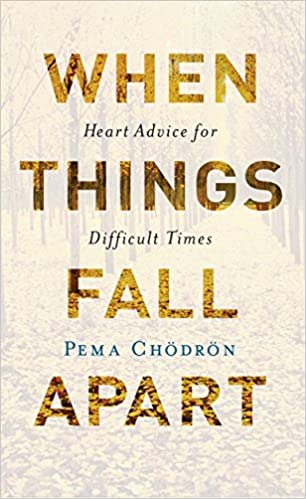 Moving toward pain
The suggestion to move toward pain instead of moving away from it is a foreign concept to many. But if you heed Pema's advice and go all in towards the tough stuff, you'll open your eyes to a whole new level of self-healing.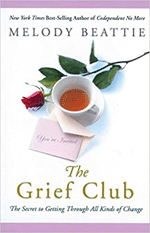 Everyone is fighting battles
Even though this isn't specific to the death of a spouse, this book helps grievers process grief of any kind. A great tool to for cultivating compassion for the human experience of loss.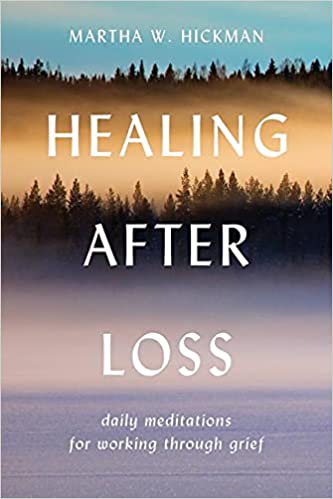 Daily meditations for working through grief
This book is chock-full of thoughtful words to inspire and comfort. Every day of the year includes a quote and a paragraph or two of ways to acknowledge and accept your grief.
BEST BOOKS FOR WIDOWS ON PRODUCTIVITY
Productivity starts with your thoughts. It's not so much a matter of habit as it's a matter of how you think about your tasks. When you get clear on what you want to accomplish and why, the rest takes care of itself. The problem is we've evolved to seek pleasure and avoid pain, so we humans back away from anything that our brains say is too hard. Learn how to trick your brain into developing different thoughts about how you can accomplish what you set out to do.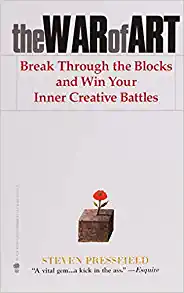 Win your inner creative battles
This will book show you the biggest obstacle to achieving your potential. It's called Resistance (with a capital R) and you've never heard it explained like this before. By the end of the book, you'll have an action plan to beat resistance and stay motivated.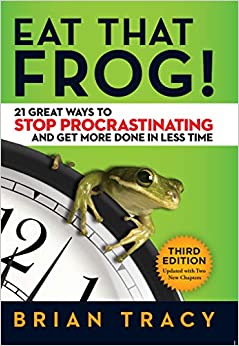 Effective ways to stop procrastinating
Eating a frog is a metaphor for tackling your most challenging task before you do anything else. Getting into the habit of getting rid of the hard stuff first can have the greatest positive impact on your life.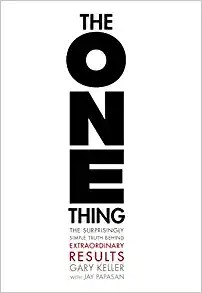 The simple truth about extraordinary results
Focusing on one thing at a time instead of multi-tasking yourself into chaos makes sense, yet we let stress and nagging to-do items sabotage our results. This book teaches you how to stay on track and master what matters most to you.
BEST BOOKS FOR WIDOWS ON HAPPINESS
Can you ever be happy again? Yes, if you believe you can. Instead of arguing with reality and living in the past, try embracing your current situation with love and let go of unrealistic expectations. Grief and happiness can coexist if you allow yourself to feel all the human emotions.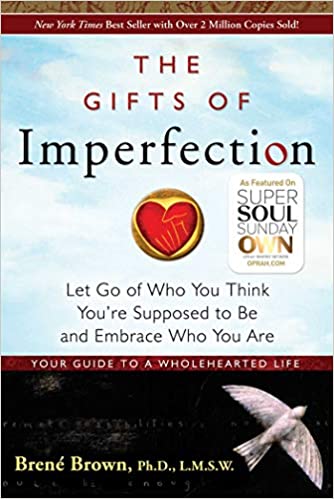 Let go of who you think you're supposed to be
The author uses ten guideposts as benchmarks for how you can establish a practice of accepting a perfectly imperfect life.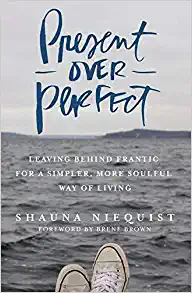 A simpler, more soulful way of living
Perfectionists, listen up! You can leave behind the pressure to be perfect and begin the life-changing practice of simply being present in the middle of the mess and the ordinariness of life.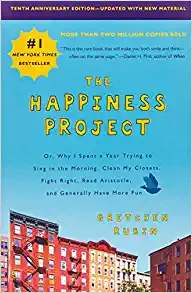 Dedicated to finding happiness
What would happen if you dedicated a year to learning how to be happier? Gretchen Rubin decided to find out and she wrote a book about it. Learn from her and others who created their own happiness projects about how the smallest changes can make the biggest difference.
Best Memoirs for Widows (that aren't by widows)
You can learn a lot by reading someone else's life story. And while these recommendations aren't memoirs about widowhood, they are about living while you're still alive. Sometimes we get so caught up in our grief we forget we're incredibly fortunate to wake up breathing every day. These books will remind you to be grateful that you're still kicking.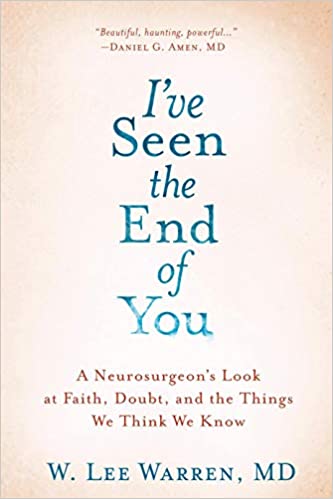 Hope in the face of despair
It's normal to question faith, but equally important to hold on to hope because, as the author points out in this fascinating page-turner, we don't know everything we think we do.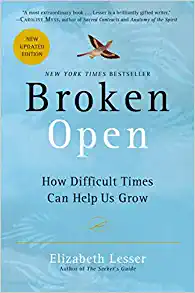 How difficult times can help us grow
The author shares stories of regular people who have survived the tragedy of illness, divorce, loss of a job or a loved one—and come out on the other side stronger, wiser, and more in touch with their purpose and passion.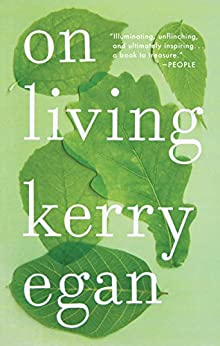 Critical advice on what it means to be alive
The stories here come from the author's direct contact with dying patients she served as a hospital chaplain. The patients are ordinary people facing death with wit, humor, sadness, and regret who remind us it's never too late to do the thing you most want to or need to do.
MORE RECOMMENDATIONS
Here are a few more recommendations if you're like me and can't ever read enough books 😃.
Grief Books by widows
After Your Person Dies: Affirmations for Grief, Making Meaning, and Going on by Linda Shanti McCabe
Memoirs by widows
Filled With Gold: A Widow's Story by Melissa Grahek Pierce
Future Widow: Losing My Husband, Saving My Family, and Finding My Voice by Jenny Lisk
Available As Is: A Midlife Widow's Search for Love by Debbie Weiss
Other books on my to-read list
The Power of Habit: Why We Do What We Do in Life and Business by Charles Duhigg
13 Things Mentally Strong People Don't Do: Take Back Your Power, Embrace Change, Face Your Fears, and Train Your Brain for Happiness and Success by Amy Morin
The Power of Surrender: Let Go and Energize Your Relationships, Success, and Well-Being by Judith Orloff
WIDOW WRAP UP
The best books for widows include grief-related books, of course, but also topics like productivity and happiness because reading books that aren't all about grief gives you the extra boost you need to believe in life after loss.
While this list certainly doesn't contain all the popular books on grief, it gives you a starting point. Feel free to share your own recommendations in the comments!
Related Posts
The form you have selected does not exist.