Concrete Steps to take When Your Support System Disappears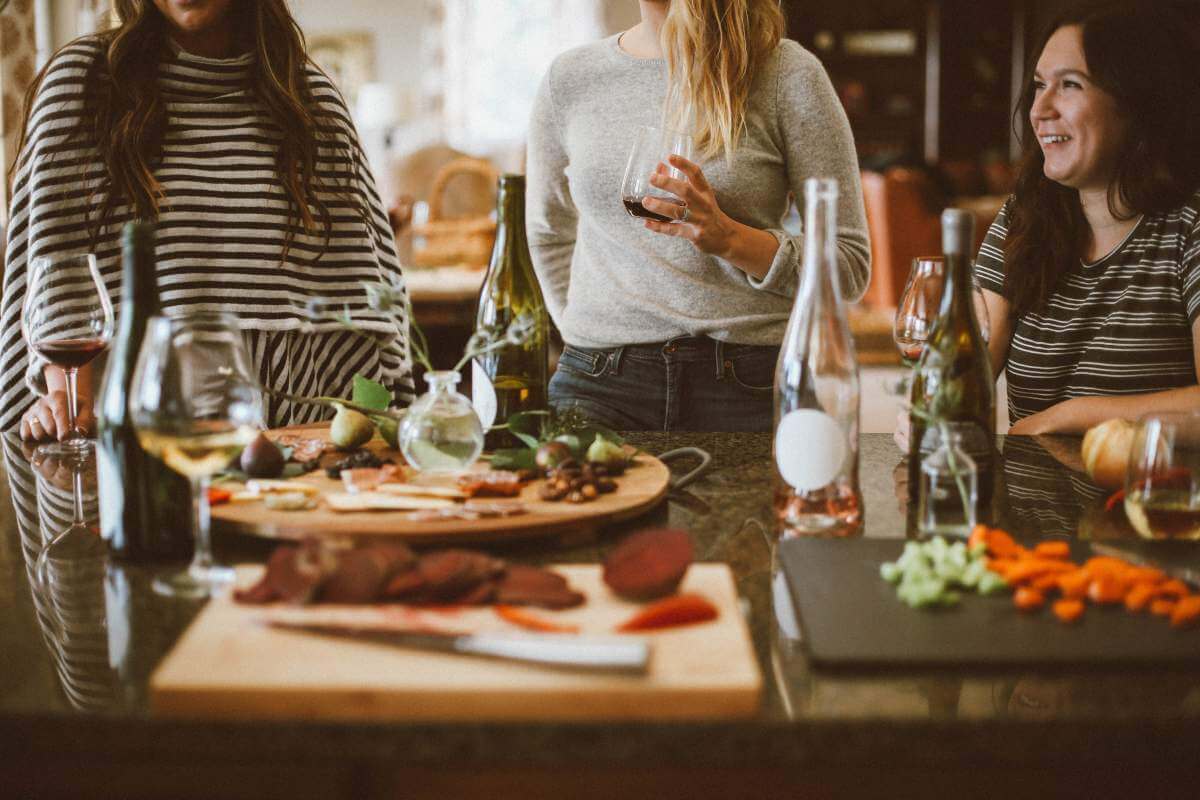 This post may contain affiliate links. Please read my affiliate policy for more information.
Short and Sweet Summary: What do you do when your support system disappears and you're feeling isolated and alone? You take matters into your own hands by practicing forgiveness and learning how to support yourself.
What happens when people who said they'd be there for you stop showing up?
How do you feel when you look around and realize your support system of family and friends stopped checking in on you or including you in their plans?
It's not a good feeling. And it's one of the several secondary losses you experience when your person dies. Not only must you figure out how to navigate your grief, but you must also learn how to do it alone when your support system disappears and everyone else goes back to living their own lives. A common question among widows is how to handle the isolation and dejection when your support system disappears.
The very best thing you can do is start taking matters into your own hands. You are WAY more capable than you think you are. I know how easy it is to rely on others to come to your aid, but what can you do to help yourself instead?
People will disappoint you. They will go about their business and continue living their own lives while yours falls apart. But that's OK. It's all part of the learning process.
It's in this forced separation where you'll learn what you're capable of and uncover what's best for you. You'll take the broken pieces of your life and start putting them back together. Kind of like Kintsugi, the Japanese art of repairing broken pottery.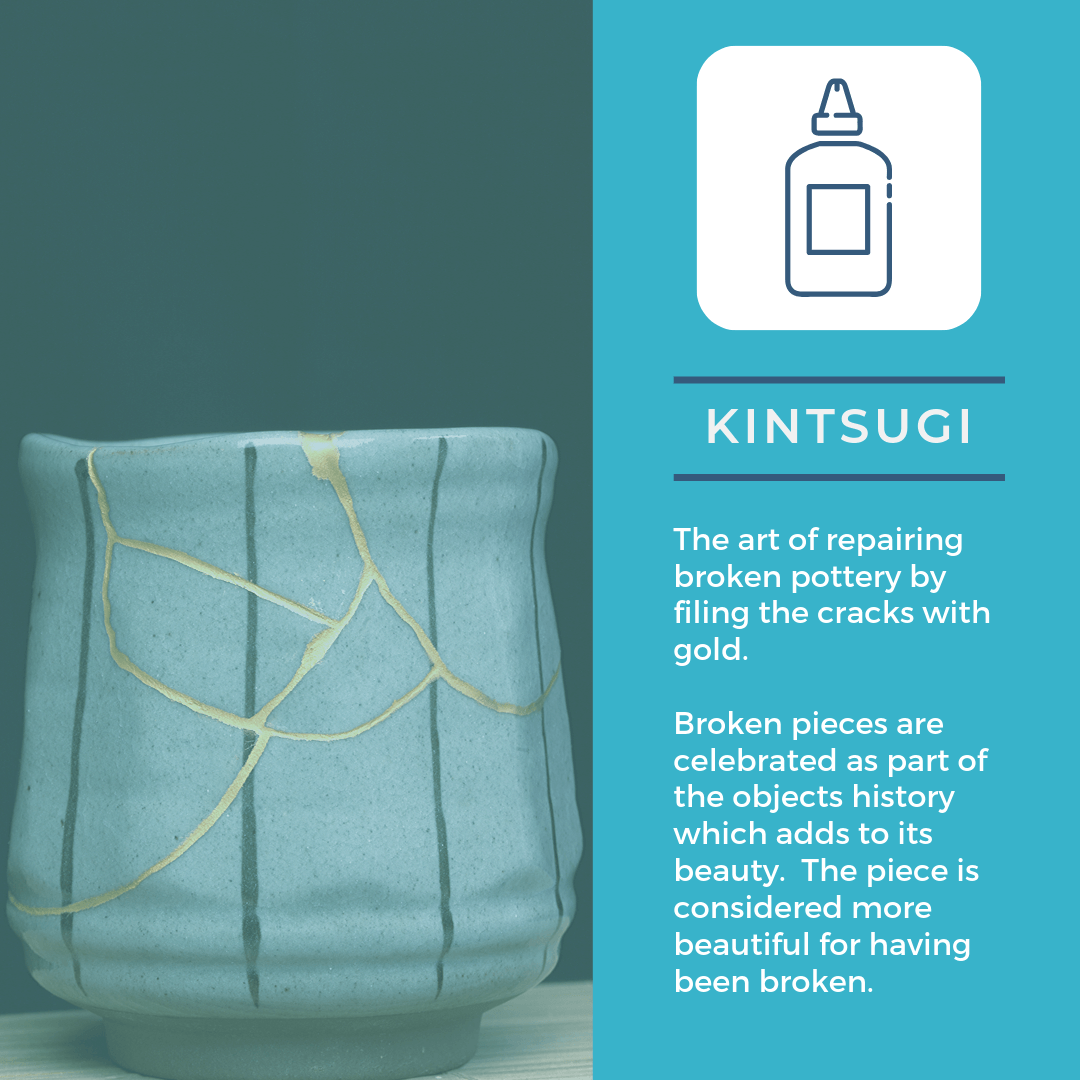 When your support system disappears and you feel broken, here are some suggestions on how to fill those cracks with gold.
Practice forgiveness
The first thing to do when your support system disappears is to practice forgiveness. Forgive the people who don't know how to help you.
People who aren't grieving don't understand there's no cure for grief. No timeline exists and we all grieve in different ways. People think they can provide a fix by offering platitudes or comparing stories about when their dog died. When they finally realize they can't help you through your grief, they're stumped.
And let's face it..it's not easy hanging with a widow. Seeing someone else in pain is awkward. It's uncomfortable when you can't console someone or fix it when something bad happens. Sometimes people think about what happened to you and realize it could happen to them. And the discomfort escalates. And it becomes too much. So they bail.
Because they don't know any better.
I spent far too much time agonizing over other's lack of compassion until I realized there was SO MUCH I didn't know about grief before my husband died. For that, I owe an apology to everyone whose pain and suffering came before my own. I didn't know before. Now I do.
So, please practice forgiveness for those who don't know how to help you.
Ask for what you want or need
Most people want to help, but don't know what to do. I didn't even know how to help myself when I was first widowed, so I couldn't expect other people to know what to do with me.
At first, I tried doing everything myself, which is a recipe for disaster. Some things, like my lawn irrigation system, is beyond my comprehension. I need someone to start it up in the spring and close it down in the fall. Additionally, I need help with other things like getting my kids to two different venues at the same time.
It took me a while to come to terms with the fact that I can't do everything by myself. And neither can you.
It's OK to ask for help. The biggest hurdle is to stop thinking you're a burden on others when you need assistance. There's no way to do everything you need to do all alone.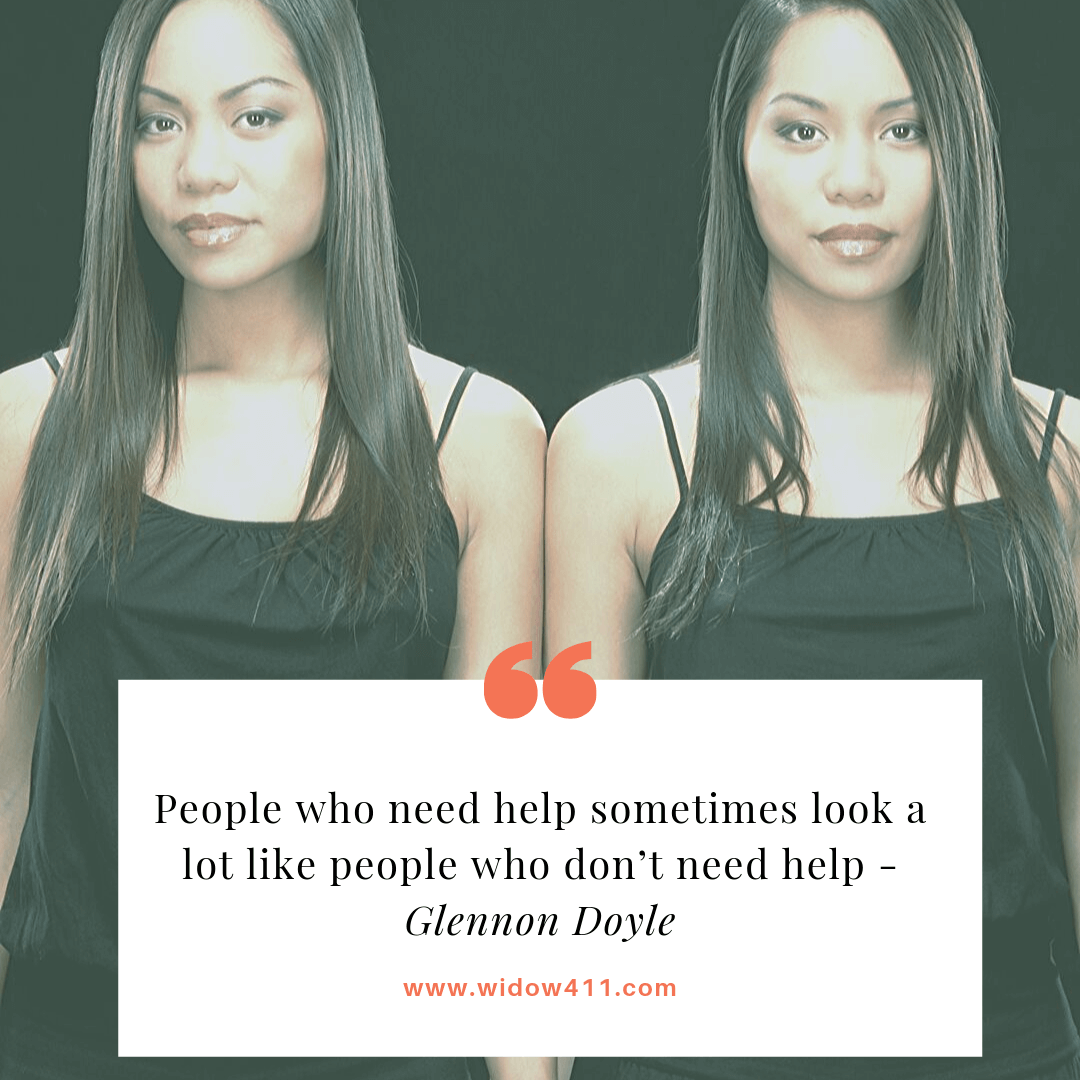 When your support system bails a lot of times it's because they don't know how to help you. Remember, you don't get what you don't ask for, so start asking.
Learn how to help yourself
How many things have you figured out since your spouse died?
TONS, I'm sure!
Isn't it empowering to learn how to do things on your own? It's OK to ask for help, but it's also rewarding to finish a task by yourself and think damn girl, you've got it going on!
It's crazy what you can do when you put your mind to it!
I remember how elated I felt the first time I fixed my younger son's bike chain. Every time I install a new electronic gadget or fix a technical issue with this website or my home Wi-Fi, I pat myself on the back.
Some of these things have to get done and I don't have the time to wait for someone to come and help me. What can you do for yourself that you've been putting off? Start with a small task like changing your smoke alarm batteries and work your way up to the tasks you most rely on others to complete.
There are some things I won't try on my own like plumbing or messing with anything electrical. Kudos to you if you can figure out how to fix a dripping faucet because I can't! But I've learned how to do lots of other things on my own since I've been widowed.
You're much stronger and more capable than you give yourself credit for. What can you tackle and take off your to-do list once and for all?
Send your own invitations
When you're no longer part of a couple, people feel funny about inviting you to couple's events. It makes people uncomfortable to see you solo even if you're OK showing up solo. So, the invitations fizzle out until they stop altogether. But, what most people don't get is we would rather have the option to accept or decline an invitation than to be excluded altogether.
When your support system disappears and people stop inviting you to socialize, throw your own damn party.
About a year and a half after my husband died I decided to host a Halloween party. At this point, I was tired of crying all the time, tired of being alone and tired of being tired. I need something to cheer me up and I love Halloween so I decided to have a costume party.
So, I shipped my kids off to Grandma's for the night and I decorated the house with all of my Halloween decorations collecting dust in the basement storage closet. I invited neighbors, friends, and other acquaintances I hadn't seen in a while and even asked a few people to bring an appetizer. The party went on until the wee house of the morning. We had a blast!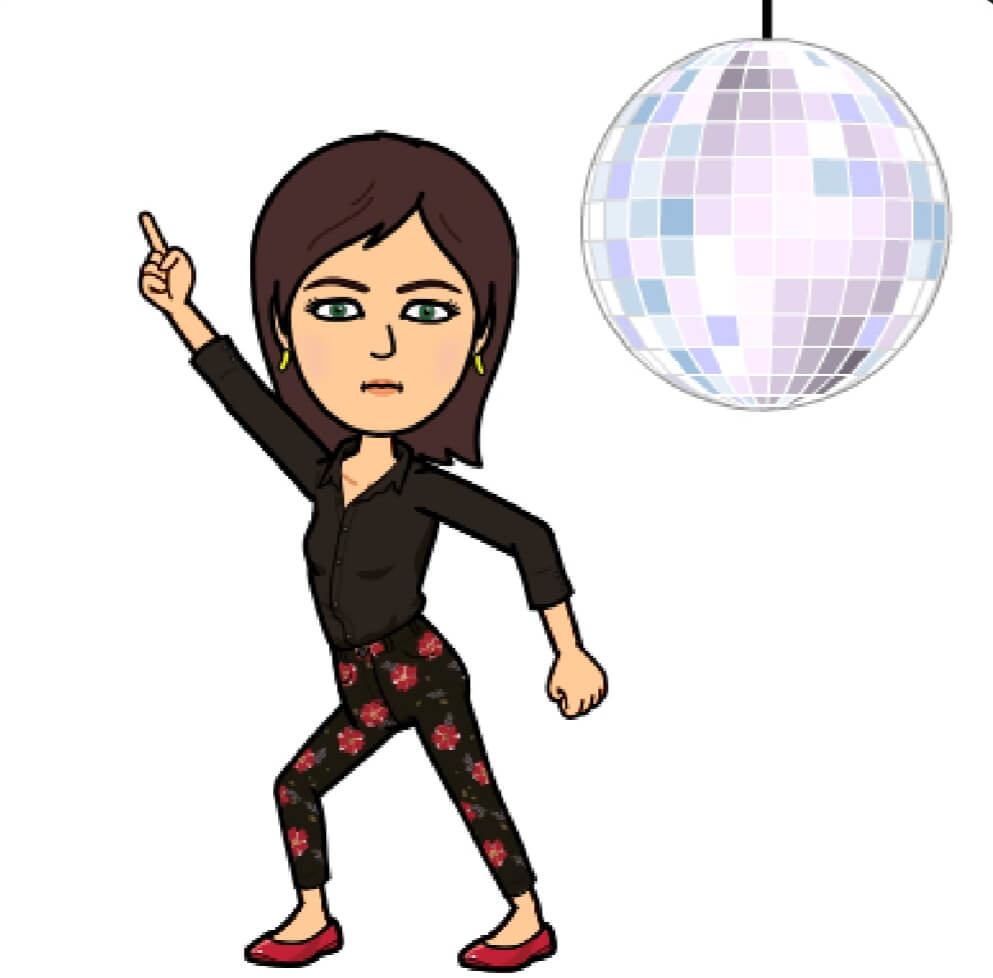 I'm throwing myself a 50th birthday party next.
There will be dancing involved.
Why the hell not?!
You don't have to throw a big costume party like I did. You could invite a few friends over for dinner and board games. Or just cocktails and appetizers. What about a simple cup of coffee? It doesn't have to be much.
Just the fact that you're extending an invitation shows people that you're not holed up in your house withering away. You're letting people know that you still enjoy being social every once in a while even if you have to extend the invitation first.
Join a grief support group
When all the craziness of grief gets to be too much and you realize your support system is nowhere to be found, please consider joining a grief support group.
A grief support group won't erase your pain. But it will give you a place to validate your feelings and make your grief less isolating.
When you talk to other folks who experience similar issues, you learn you're not alone in your feelings or your situation. Someone somewhere has gone through something very similar to you. They've experienced things your own support system couldn't possibly understand.
If you're feeling lonely and need someone to talk to, click here for suggestions on where to find grief support groups.
Volunteer to help others
Grief can be so time-consuming and exhausting. One sure-fire way to get out of your own head and away from grief for a while is to help others.
Sometimes it's best to put your energy into helping someone else instead of worrying about who isn't helping you. Grief, anger, and resentment are nowhere to be found when you're actively engaged in supporting others in need.
Check out Volunteer Match or the Corporation for National and Community Service to view volunteer options available in your community.
Or take a look at this in-depth article on how you can volunteer as an older adult.
Volunteering to help others gets you out of your house, out of your head and into some remarkable community connections.
Find in-person events for people with similar interests
Lots of options exist to find things to do with people who have similar interests. If your support system has dwindled and your friends are too busy to reach out, why not make some new friends?
Meetup.com
Search www.meetup.com to find functions in your community that align with your interests such as golf outings, movie nights, or card games. You can search specifically for widow groups if you want to connect with other widows or do a broader search for lunchtime, evening or weekend events based on your interests.
Local library
Ask your local librarian for information on community events. A quick search at my local library returned the following events: 1) book club discussion, 2) learn how to cook using an Instant Pot, 3) watch a new movie at the Saturday Cinema, 4) help ESL learners practice their English.
What's going on at your library?
Soaring Spirits International
Soaring Spirits International connects widowed people to each other through regional social events, camps, forums, and blogs.
Regional social events specifically focus on helping widows rebuild their social structure post-loss. These meetings give widows the chance to "meet socially and create a local community of widowed friends through our Regional Social Group program. Groups are led by our awesome volunteer facilitators who plan meetings twice a month in their geographical area."
You can search on the website for events up to a 100-mile radius. The regional social event locations are based on volunteers willing to lead programs in their area. If you don't see any events near your location, you might consider joining the Regional Social Leader team. Use the form on their volunteer page to request more information.
Widow Wrap Up
It sucks when you feel abandoned by your friends and family after your spouse's death. No one likes to feel alone and isolated.
But you don't have to remain alone when your support system disappears if you focus on learning how to support yourself. Reaching out to others, asking for what you need and getting involved in activities outside of your house all help to prevent the solitude that comes with widowhood.
Even if you have to extend the first invitation or make the first move, you might reengage your old support system or find a new one altogether.
Related Posts
The form you have selected does not exist.