Creative Places to Discard Your Deceased Husband's Stuff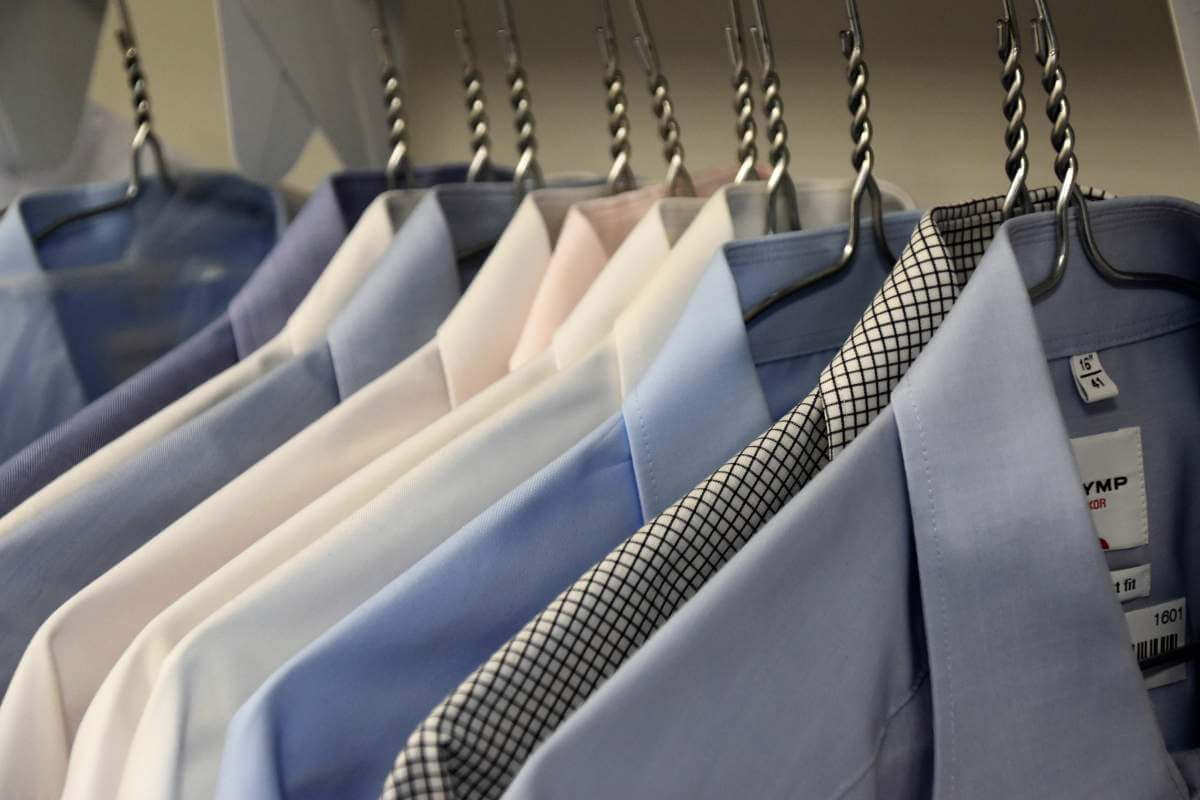 This post may contain affiliate links. Please read my affiliate policy for more information.
Short and Sweet Summary: Disposing of a deceased spouse's belongings is right up there with sticking a hot poker in your eyeball. It's not something anyone is eager to do. But once you've tackled the terrible job, learn about some creative ways to discard your deceased husband's stuff.
Sorting through your husband's belongings after he dies is hard.
Like, REALLY HARD.
Everything is sentimental because he used it, wore it or touched it. Seriously, how many times have you cried over looking at his tie collection? Or his running shoes? Maybe you have a nervous breakdown every time you see his fishing rods?
It's torture going through all of his things and trying to figure out how to declutter after a death. You want to keep everything, but know that you really shouldn't.
Unless you're auditioning for a spot on Hoarders.
If you haven't tried to tackle this unpleasant job yet, read this first.
When you're ready to start decluttering, read on for some creative ways to discard your deceased husband's stuff. Knowing his belongings are going to a good cause helps tremendously when you're on the fence about what to do with his things.
I mean, anyone can donate to Goodwill or the Salvation Army. I've donated in the past and I'm sure I'll do it again in the future.
But I'm talking about specific places to donate or sell specific things. I wanted to donate his things in a meaningful way. And I wanted to know they were going to a good cause.
Use this list of creative places to discard your deceased husband's stuff if you're looking to do the same.
CLOTHES
Disposing of a deceased spouse's clothes is right up there with sticking a hot poker in your eyeball. It's not something anyone is eager to do. Once you get over the emotional overwhelm of sorting through the clothes your husband used to wear, it's time to decide what to do with them.
If you're like me, you have a ton of nice clothes and shoes you aren't interested in just dropping off at Goodwill. I have nothing against Goodwill and I drop stuff off there all the time.
But my husband's clothes were special. Because a special person wore them. I searched high and low for a meaningful place to donate his clothes. My husband had a lot of gently used business attire. I really wanted his clothes to go somewhere I knew would make a difference.
Vietnam Veterans of America
I settled on donating to the Vietnam Veterans of America. I knew it would thrill my husband that I helped our veterans. It made the job of cleaning out his closet infinitely easier knowing that his clothes were going to a good cause. You can use the online form to schedule donations for pick-up or you can search for a drop-off location near you.
Alliance of Career Development Nonprofits (ACDN):
Another option is the ACDN. The ACDN provides workplace clothing and career development services for people who want to join or reenter the workforce. They accomplish this through their network of nonprofit organizations across the United States. You can search for member organizations by state and contact them directly to find out about their donation process including what types of items they'll accept and what their current needs are.
ThredUp
If you're interested in a way to discard your deceased husband's stuff through an online consignment store, consider thredUP. As the "world's largest fashion resale marketplace," thredUP is reinventing resale and saving the planet at the same time. Did you know we throw 26 billion pounds of clothing into a global landfill every year?
Me either.
But I have bought and sold clothes through thredUP so I can attest to the quality of clothes they accept and resell.
You can order a Clean Out Kit to ship as many items as you can fit in the bag for free. They'll inspect and list your items and pay you with cash or shopping credit if it sells.
If you'd rather order a Donation Kit, you can turn your clothes into cash for a charity of your choice.
For a free resource on how to declutter your home room-by-room and even more places to donate click here.
SHOES
So, what about his old shoes?
Consider donating to Soles4Souls who distributes shoes to people in poverty. This nonprofit has partnered with Zappos for Good to provide free shipping on up to 50 lbs. worth of shoes.
EYEGLASSES
If your husband wore glasses, consider donating his specs to a charity that provides glasses to people all over the world.
New Eyes is a United Way agency that distributes donations of gently used eyeglasses for people overseas. They can be prescription or non-prescription reading, sunglasses, or safety glasses in good to excellent condition.
OneSight accepts donations of used eyewear and sends it to Lions Clubs International to support their recycling programs.
Through Eyes of Hope, vision insurer VSP Global provides access to no-cost eyewear for over 2 million people around the world through donations of new and gently used eyewear.
CELL PHONE
If you want to donate your husband's old cell phone, please make sure you've transferred or downloaded voicemails, photos, videos, texts or other contents to another location.  After you've retrieved all the necessary files from the phone make sure to wipe it clean to remove any personal data.
Next, you could donate to Cell Phones for Soldiers who take the proceeds from donated phones and sends prepaid international calling cards to troops to use with their own approved phones. 
Or you could donate the cell phone to Secure the Call which provides free 911 emergency-only cell phones to Domestic Violence Centers, Senior Citizens Centers and Police Departments.  
Another great charity to consider is Medic Mobil because they safely recycle your phone to fund healthcare programs in Africa, Asia and Latin America. These recycled phones support health care workers in 26 countries around the world to communicate about emergencies and other essential medical messages. 
SELL THINGS FOR EXTRA CASH
If your husband had any antique or vintage items that are too valuable to give away, consider selling them to eager buyers on Craigslist or eBay.
For example, my husband had an antique stenciling machine. I have zero recollection of where it came from or when he even brought it home. All I know is it took up a lot of space in my garage and weighed a couple of hundred pounds.
I didn't want to keep it, but I didn't want to just give it away either. So, I put a listing on eBay and found a collector of…you guessed it…antique stenciling machines. He drove 6 hours to pick it up (it was way too heavy to ship) and told me how happy he was to find another stenciling machine to add to his collection.
I also sold a kayak, a vintage Schwinn bicycle, and Craftsman tools. It made every one of these buyers happy to find exactly what they were looking for. And I was happy to find a good home for some of my husband's personal belongings.
Trust me, there are people out there who are looking for what you have to sell. You don't have to give everything away. If your husband owned things of value that you don't want or need to keep, consider selling them to eager buyers instead.
WIDOW WRAP UP
If you've tackled the terrible job of sorting through your husband's belongings, good for you! It's a crappy ass job, but at some point you must figure out what to do with all of his stuff.
If you, like me, are looking for some meaningful places to donate his things, this list is a good place to start. Cleaning out my husband's closet was easier for me knowing I'd be donating to the Vietnam Veterans of America.
And, I forgot about my initial twinges of guilt for selling some of his belongings after I saw the sheer joy on the faces of the buyers. Every item I sold went to a good home with buyers who promised to take excellent care of his things.
Good luck with the removal of your spouse's belongings.
I know this is hard, but you can do hard things.
Related Posts
The form you have selected does not exist.