Proven Ideas to Uncover Remote and Flexible Work Opportunities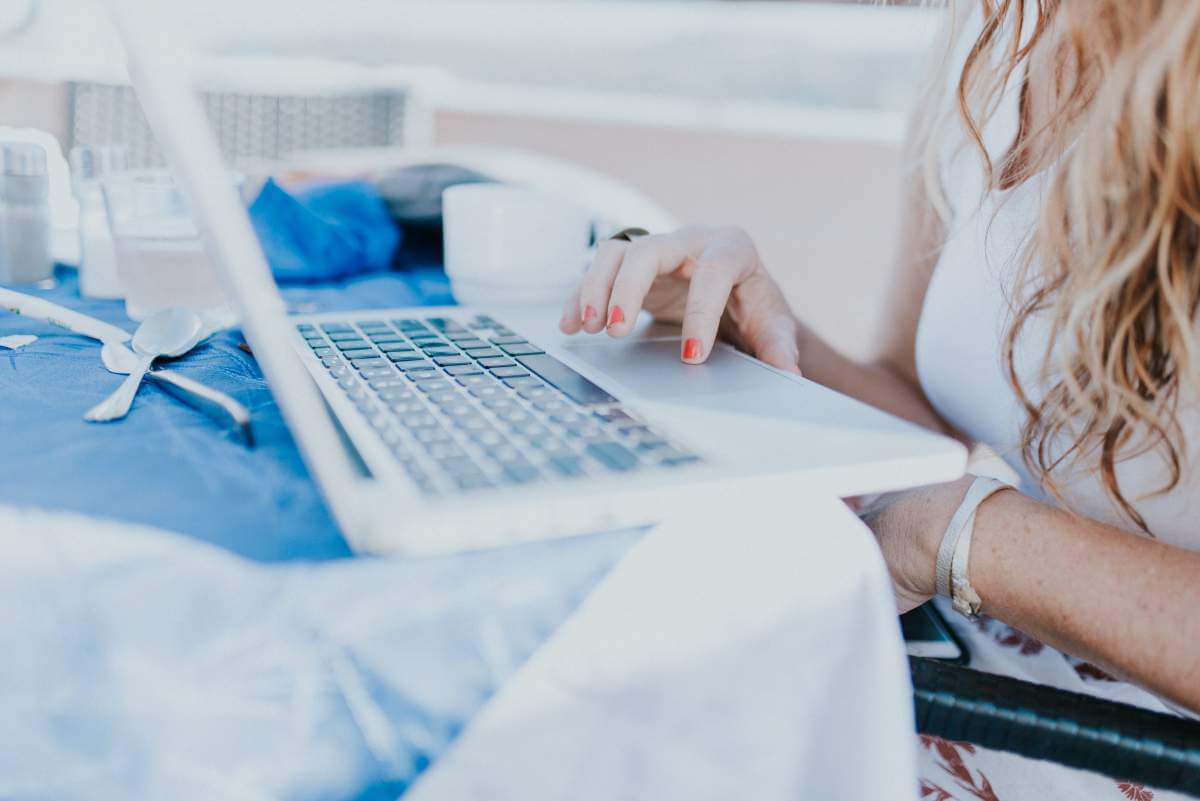 This post may contain affiliate links. Please read my affiliate policy for more information.
Short and Sweet Summary: If you're in the market for a new job, the good news is it's easier than ever nowadays to find remote and flexible work opportunities that allow you to work from home on your own schedule. The bad news is, it can be overwhelming trying to decide where to focus your efforts first. This list is a good place to start.
Are you trying to find a job?
Switch careers?
Or need a more adjustable schedule?
The results are in, my widow peeps: remote and flexible work opportunities are on the rise. Companies recognize the importance of providing employees with flexible schedules and it couldn't be easier to find remote work right now.
And workers are also supplementing their income with interesting side hustles because more and more people are jumping on the gig economy bandwagon. There are so many ways to make money these days it'll make your head spin.
If you're stuck in a job rut, terrified to put yourself back into the workforce or need to earn some extra money for the bucket list destinations calling your name, read on.
FlexJobs
One of my favorite places to find remote and flexible work opportunities is FlexJobs because it's the leading job search site specializing in the best remote, part-time, freelance, and flexible jobs available. 
According to FlexJobs, "there has been a major upward trend in the amount of people working remotely in the U.S. In the span of one year, from 2016 to 2017, remote work grew 7.9%. Over the last five years, it grew 44% and over the previous 10 years it grew 91%."
Holy flexible job opportunities, Batman. That's a helluva lot of people working remotely.
I've been a FlexJob member on and off for years. The fee is negligible when you consider the benefit you get from the curated job offers, job search resources, and customized dashboard.
This site is jam-packed with significant value. Take a look and see for yourself.
Working Nomads
Working Nomads is a free job board with a curated list of reliable remote positions from around the world. They connect remote workers with companies that offer flexible positions.
While it may not be brimming with as many opportunities or resources as other job sites, it's free.
You can't beat free.
Proofread Anywhere
Do you have mad proofreading and editing skills? And like the idea of working from literally anywhere?
My friend Caitlin over at Proofread Anywhere has just released a completely free proofreading workshop that pulls back the curtain to see inside the world of proofreading books and blogs.
If you love words, details, and red pens, then you will want to check this out. Quality proofreaders are in high demand, and Caitlin will show you exactly what you need to do to become a rockstar proofreader.
Virtual Assistant
Think you've got the chops to offer support services to other businesses? Maybe you could put your skills to work as a Virtual Assistant (VA).
VA's do anything from content or email management to bookkeeping to social media management for their clients. In fact, there are literally hundreds of different services to offer businesses based on your personal strengths and preferred niche.
If you love the idea of being your own boss and have skills to offer other businesses, you should start your own VA business.
But how do you start a VA business from scratch?
Well, the impressive #Fully Booked VA system guides you through establishing, building and scaling your VA business. Learn everything you ever wanted to know with value-packed lessons, videos, scripts, and ongoing support. You'll learn what it takes to start your own wildly successful VA business.
For even more info on the subject, read my interview with Gina Horkey, creator of the #FullyBookedVA system, to learn why she created a full blown, step-by-step system to teach others how to launch their own virtual assistant business from scratch.
Notary Public Loan Signing Agent
I'm soooooo fascinated by this opportunity. Wowza.
Loan signing agents walk homebuyers through the forms and contracts they must sign when closing on a new home loan. Real estate agents and loan officers need signing agents, who have a notary public certification, to ensure all home loan documents are filled out and signed correctly.
The reason I'm so intrigued is that loan signing agents can earn $75 to $200 in one single signing job. The best part is, you don't need a college degree or any special credentials. Anyone can learn how to become a signing agent.
And you can learn the how-to from this reputable Loan Signing System course. This course takes you step-by-step through learning the different types of closing documents and teaches you how to get signing jobs.
It sounds like an incredible opportunity to me. If my chemical sales business goes south, I'd seriously consider the Loan Signing System course!
Fiverr
Do you want to give Astrology or Tarot Card readings? You can sell your services. How about creating custom meal plans or teaching people how to knit? You can sell those services, too.
Fiverr connects buyers with sellers offering tasks and services starting at $5 per "gig" (hence the name). While $5 seems pretty cheap to sell a service, and it is, sellers can offer additional services (or upsell) their main gig as "gig extras." So the original $5 Astrology reading could turn into a $25 detailed report. Or the $5 meal plan might turn into a $45 4-week meal plan with gluten-free options.
The ideas are limitless.
You can sell whatever you think people will buy, but it's probably best to vet your ideas and brush up on how Fiverr works first. This isn't a get-rich-quick scheme by any means. The only way to make money is to provide a decent service and execute with top-notch results.
Here are 15 Great Entrepreneur Success Stories to help get your creative juices flowing.
VIPKid
Are you a former teacher? Or do you have above-average English language skills? VIPKid hires people to teach English to Chinese children ages 4-12 with fully-immersive, one-on-one online instruction.
You can earn up to $22 per hour and VIPKid handles all the teacher prep (curriculum design and course materials) and parent communication so your only job is to log in and teach.
You must have a Bachelor's degree, but other than that you can work from anywhere.
Etsy
Are you a creative type who likes to make things? If you're interested in starting a homemade craft business, Etsy is the place to be. Etsy is an e-commerce marketplace offering creative goods like handmade or vintage items and craft supplies around the world.
If you have a knack for making jewelry, bags, clothing, home décor, or even digital items (think planners, journals or other printable documents) it might be worth your while to set up a shop on Etsy and start selling your wares.
Start with the Beginner's Guide to Selling on Etsy for guidance on how to get started.
Amava
Originally intended for "post-career professionals" and "empty-nesters," Amava is open to anyone looking for flexible work opportunities. Amava is an online platform connecting people with flexible jobs, volunteer gigs, and unique experiences.
This is another completely free way to uncover your next endeavor whether it's work-related or not. You can certainly find job opportunities here, but you'll also find incredible ways to give back to your community or discover ways to incorporate some essential me-time into your schedule.
Widow Wrap Up
Even though I already own a business, I'm always on the lookout for additional income streams because, let's face it, life is expensive. Add supporting kids to the mix as a solo parent and the expenses skyrocket.
The good news is, it's easier than ever nowadays to find remote and flexible work opportunities that allow you to work from home or on your own schedule. The bad news is, it can be overwhelming trying to decide where to focus your efforts first.
If you're looking for ways to work from home, this list is a good place to start. You can work for someone else or consider taking a course, starting your own online business and learning how to be your own boss.
Just don't limit yourself to one thing or one opportunity. Keep searching, applying, and hustling to find work that suits your schedule.
The options are endless!
Related Posts
The form you have selected does not exist.