Solid Tips to Help You Survive the Holidays On Your Terms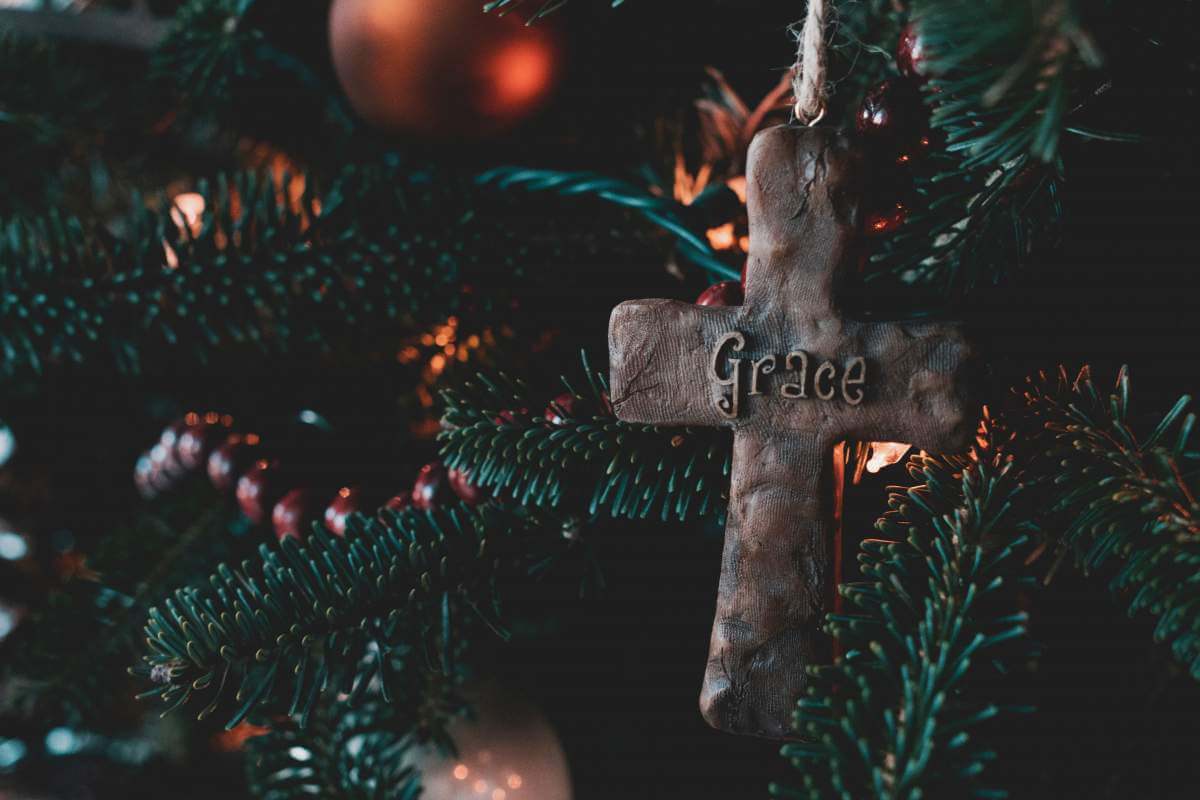 This post may contain affiliate links. Please read my affiliate policy for more information.
Short and Sweet Summary: The holidays can be whatever you want them to be so here are some solid tips to help you survive the holidays on your terms. Now that you're faced with spending this time of year without your person, it's up to you to decide how you want to do it.
What's supposed to be the "most wonderful time of the year" can be anything but wonderful. Handling the stress of get-togethers, decorating, or shopping and can be difficult when you mix all of it in with grief.
However, I'm a firm believer in doing what you want not what's expected of you, so if you don't feel like partaking in any holiday plans – don't. You don't have to do anything you don't want to do. It's not the end of the world if you skip going to Aunt Sue's for dinner. If you usually sing Christmas carols with your church choir but don't feel up to it this year – it's OK to back out.
No one needs an explanation and you don't need to rationalize your decisions. You can handle anything that comes your way with the following tips to help you survive the holidays – on your terms.
STOP OVER-THINKING
Things aren't going to be the way they were before because a very special person is missing from your holiday hubbub. Managing your expectations during this time means accepting the fact that things aren't going to be the same.
When you stop over-thinking about how things "should" be or what you "should" be doing, you give yourself permission to let things happen as they will. Some situations will present challenges and some things will go off without a hitch. But the bottom line is you don't need to have all the answers. You don't need to have everything figured out ahead of time.
Worrying and over-thinking keeps you in your head and prevents you from enjoying how things unfold. Get out of your head and let whatever happens, happen.
SWITCH THINGS UP
There's no law that says you need to keep things the same as in years past.
The first Christmas after my husband died was brutal. I tried to keep everything as normal for my kids as possible, so I decorated the tree, put up all the other inside and outside decorations and almost had a nervous breakdown. Doing everything alone was overwhelming.
What was I thinking? From deciding what to do with his stocking (put it on the fireplace mantel? Don't put it on the mantel?) to figuring out which strands of outside lights worked and which didn't, I was a hot mess.
That Christmas was so awful I decided to skip town the following year and my boys and I went to Florida to visit family instead. A few years after that I was recovering from bunion surgery in December so I didn't put up one single decoration inside or out. No tree, no lights, no nothing.
This year I decided to put up the tree and only decorate the fireplace mantel inside, but I think I'm completely done with outside decorations. It's just too much.
You can keep things as close to the same as possible or switch things up and try new options. If you feel like skipping town, do it. Don't want to put up any decorations? Don't.
If you want to bow out of the holiday hubbub altogether, take a break this year. You don't need permission to do (or not do) things differently and in whatever way is best for you.
BE CHARITABLE
Instead of thinking about how you're going to get through the holidays, maybe you could spend time thinking about how you can help others. You can't help but feel better when you're helping someone less fortunate.
Here are some ideas to get you started:
Volunteer to deliver Meals on Wheels to assist seniors facing isolation and hunger. Frequent in-home visits provide unique opportunities to meet the nutritional needs of seniors and combat social isolation.
Provide toys for less fortunate children through the Toys for Tots program. Search by State/County for information on how to give support in your own community.
Create and deliver gift baskets full of stuffed animals, books or small toys to the pediatric wing of a children's hospital.
Visit a nursing home and listen to stories, play board games or have lunch with the residents. Many of these folks never get visitors so even an hour of your time could mean the world to someone else.
Volunteer at the local humane society.
Host a holiday dinner for other widows and widowers in your community
Buy food and donate it to the local food pantry.
START NEW TRADITIONS
You'll most likely need to alter some traditions, so you can decide which ones to keep and which ones to scrap. Even if you decide to keep certain traditions, you can always change your mind later. Nothing is set in stone, and you're allowed to shift whatever needs shifting.
Or you could start a brand new tradition in memory of your deceased spouse. You could do something like:
Make a donation in your spouse's name to the charity of your choice
Decorate a candle or ornament in your spouse's memory
Create a holiday playlist of your spouse's favorite songs
Make a special dish dedicated to your spouse
Create a collage of your favorite holiday memories together
FORGIVE AND FORGET
Will people say stupid things to you on your grief journey? Yes, absolutely. Do people really know what it's like to walk in your shoes? No, but they'll compare their losses to yours, anyway.
No one can really understand what it's like to lose a spouse until it happens to them. People like to think they can sympathize with you, but in reality, you don't know what you don't know. In order to survive the holidays and make your time with other less stressful, be prepared for people to say stupid things. Every widow goes through similar conversations, so you're definitely not alone. Just let the zingers come and go without reacting to them. Most of the time people are saying things to make themselves feel better, not you. So, try not to take anything personally.
You don't have to allow anger and resentment to hurt you. It's liberating when you let it go.
BE HAPPY
If the holidays bring you joy and you're in your element because you love decorating, buying presents and listening to holiday music on repeat, then, by all means, be happy!
You don't have to let grief and sorrow bring you down if you love this time of year and want to celebrate. And you shouldn't feel guilty for being happy when others are sad.
Take your happiness wins wherever you can get them and celebrate the best way you know how. Even if it confuses or upsets other people. No, especially if it confuses or upsets people. Be the one to show others that even in your darkest days you can find slivers, or even avalanches, of joy.
WIDOW WRAP UP
The holidays can be whatever you want them to be. Now that you're faced with spending this time of year without your person, it's up to you to decide how you want to do it. Use these tips to help you survive the holidays on your terms.
The biggest thing to remember is that you have a choice. You can do things the way you've always done. Or change things up and start new traditions. You can elect to spend time with friends or family, or not. Get out of town or stay home. People may try to guilt you into doing things their way. But you don't have to buy into someone else's definition of what you "should" do.
Stay true to yourself, do what's best for you and the rest will fall into place.
Related Posts
The form you have selected does not exist.