Solo Travel Options for Widows You'll Want to Book Today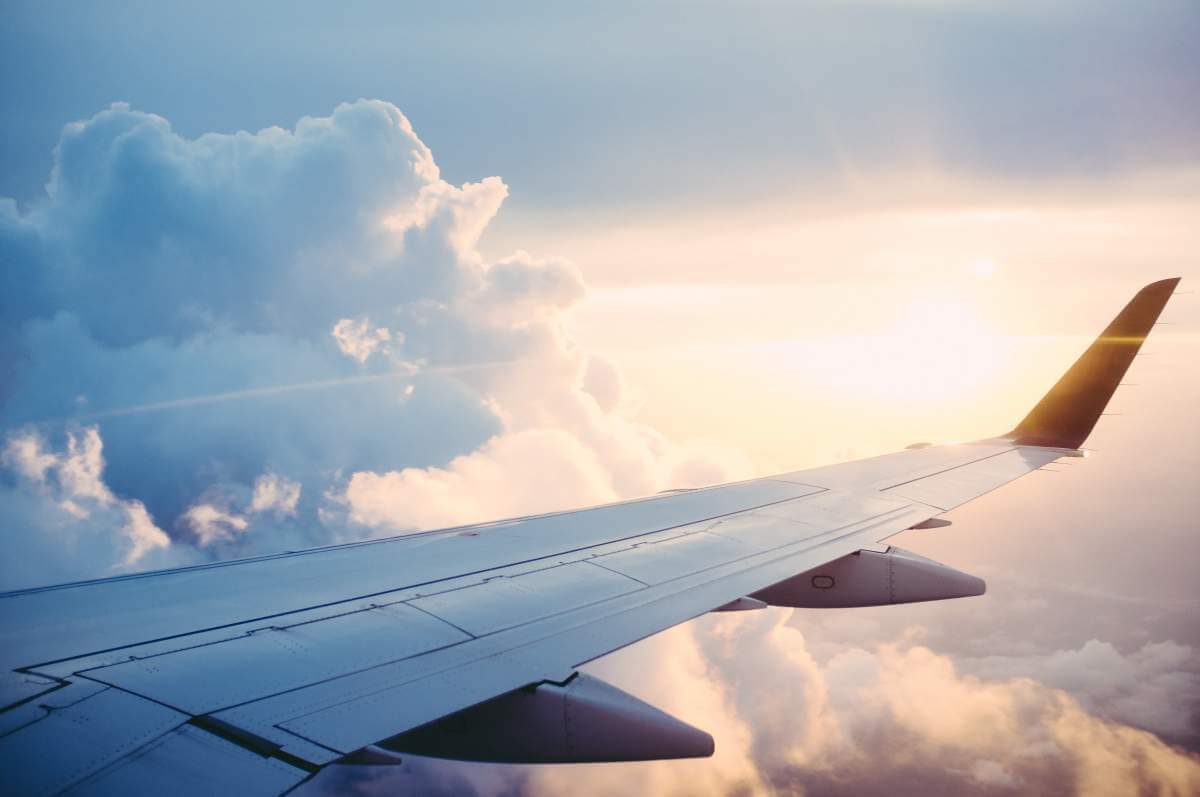 This post may contain affiliate links. Please read my affiliate policy for more information.
Short and Sweet Summary: If you're ready to wake up your senses and inject some fun back into your life, why not book a solo travel journey and get back to the land of the living? With so many solo travel options for widows, the ideas and destinations are endless. When the grief fog begins to lift and you're ready for an audacious adventure, check out these epic travel ideas.
Are you ready for an adventure?
Considering all of the death, despair and discouragement you've been feeling since your spouse died, I'd say it's time to treat yourself to an epic solo journey. Don't you think now is the perfect time you got out of the house and back into the world?
I hope you don't think that just because you're a widow now you can't travel. Do you try to convince yourself that you shouldn't travel alone because you're too shy, or too scared, or too whatever? Let's put those all-or-nothing thoughts aside because they don't serve you in anyway whatsoever.
You can, and should, travel after your spouse's death if that's what you want to do. Your solo status doesn't prevent you from having audacious adventures. You can opt for travel that won't break the bank, or you can splurge on a once-in-a-lifetime trip. Either way, there are plenty of solo travel options for widows that you can fit into your budget including all-inclusive vacations, cruises, staycations, expeditions, camping and more.
When the grief fog begins to lift and you're ready for an adventure but don't know where to go or what to do, fear not.
I've rounded up some epic travel ideas just for you, so dust off your suitcases and let's get to planning.
BACKROADS
Backroads is the world's #1 active travel company. Since 1979, they've been taking people on unforgettable active vacations and they set the benchmark for incredible biking, hiking and multi-adventure trips worldwide. 
And they offer plenty of solo travel options. You get to choose from trips that involve walking, hiking, cooking, rafting, kayaking, sailing or multi-adventure. The trip guides plan a new itinerary every day so you get to know your fellow travelers really well through all the fun excursions you participate in. You're not doomed to spending time completely alone in your room, unsure of what to do next.
I can personally vouch for the incredible Backroads experience because my kids and I have taken two Backroads trips; one to Alaska and one to Yellowstone. We had the experience of a lifetime on both trips and I can't wait to go back for more.
The thing that impressed me the most about Backroads is the entire vacation is planned for you. And I mean everything. Your meals are included (restaurant meals, from-scratch picnics, boxed lunches), and they transport bikes and gear and all your luggage between hotels in Backroads' special trailers. They'll also gladly pick up and transport any purchases you make along the way. You need only carry snacks, clothing and personal items for the day's activities.
Just look at the list of everything included in the trip price and you'll agree that it's a fantastic value.
Further reading: Active Travel for Solo Travelers
INTREPID TRAVEL
Intrepid Travel is a small group travel operator that prides itself on responsible travel. That means that in addition to offering trips all around the world, they're also committed to making a difference – by investing in local communities, human rights initiatives, wildlife conservation projects and the environment.
They incorporate principles of sustainable tourism and actively work with communities and a range of local partners to support the development of new community-based tourism experiences in destinations that otherwise wouldn't see the benefits of tourism. This is how Intrepid provides travelers with real-world experiences in multifaceted destinations.
Traveling with a small group has its perks. With over 50% of its travelers traveling solo, you're sure to make friends who are as open-minded and curious as you.
Further reading: Solo Travel with Intrepid
WILD WOMEN EXPEDITIONS
Wild Women Expeditions has been offering inspiring outdoor adventures to women for over 30 years. Their trips are founded on a love of the outdoors, a sense of adventure, and the joy of sharing a new experience with other spirited women.
Expeditions are both challenging AND relaxing for women of all ages, sexual orientations, and identities, including transgender women. They want you to enjoy the journey just as much as the destination and strive to offer options that meet different women's wants and needs.
Further reading: Reviews and Adventures Stories
WILDLAND TREKKING
While other travel companies offer multi-sport trips, Wildland Trekking is 100% focused on the trekking experience.
They are most interested in is showing guests the magic of the backcountry. When possible, they prefer to get groups far away from roads and crowds and even off hiking trails. This type of intimate wilderness travel is most conducive to small groups, so you'll often be in a group with only 5 or 6 other guests, and at most 12.
You can find backpacking trips, llama treks, portered trips, inn-based tours, camping-based tours and day hikes. One thing you can count on is a personalized hiking vacation that prioritizes quality of experience above all else.
Further reading: Why Wildland Trekking
PACK UP + GO
If you like the idea of taking a vacation but you're stuck in analysis paralysis and don't know where to go, let Pack Up + Go take care of your travel and accommodation arrangements – all while keeping your destination a surprise!
One week before you depart, they'll email you the weather forecast for your mystery destination. Then you'll receive an updated weather forecast for your trip the day before you depart, as well. All of your travel documents are mailed to you a few days before your trip.
A mystery destination with everything planned for you? Sign me up!
The plane/train trips, road trips, outdoor trips, and staycations all offer:
Curated stops to and from your Surprise Destination
A personalized itinerary that meets your unique interests
Recommendations for things to see, do and explore in your destination  
Further reading: The Many Benefits of Solo Travel
Purposeful Nomad creates trips that blend adventure, self-care and socially responsible service into unique travel experiences.
These small group tours connect travelers with local women to create ethical, educational and cultural experiences, volunteer opportunities and adventure. As a "community-driven travel revolution," you'll share skills and learn new ones, spend time together and alone, and be able to customize your experience to suit your needs.
Plenty of solo travel Itineraries make adventure accessible and safe for solo female travelers.
Further reading: Trips for Women By Women
NORWEGIAN CRUISE LINE
On three of its ships — the Epic, Breakaway, and Pride of America — Norwegian Cruise Line has cabins made exclusively for solo travelers that cost about 30% less than a double stateroom. They are also continuously voted the Best Cruise Line for Solo Travelers by readers of Porthole Cruise Magazine.
With so many fun excursions and options to meet fellow passengers on board, you'll never be completely alone. See which itineraries Norwegian recommends as the best cruises for singles.
Further reading: Why You Should Cruise Norwegian as a Solo Traveler
GREAT VALUE VACATIONS
Want to choose from tons of destination options that won't break the bank?
Check out Great Value Vacations. They have a slew of solo travel vacations all over the world. And over 12,000 five-star reviews that agree you'll enjoy a high quality, stress-free vacation and booking process.
When you sign up for their newsletter, you'll start getting their daily deals delivered straight to your Inbox so you'll never miss a thing.
PROJECTS ABROAD
If you're looking for a life-changing volunteer opportunity in places like Africa, Asia, Europe, Latin American and the South Pacific, Projects Abroad has you covered.
Their volunteer travel programs have the been the gold standard for over 25 years. By contributing to projects in developing countries that need your help, you'll gain practical skills, be immersed in local culture, and make a real difference.
You can choose a one or two week short-term volunteer option or projects ranging anywhere from 1-12 months. You get to decide what you want to do, where you want to go, and for how long.
Further reading: Seven Ways Travel Changes Your Life
ROAD SCHOLARS
The mission of Road Scholar is to "inspire adults to learn, discover and travel." With over 46 years of experience leading participants on transformative learning adventures all over the globe, Road Scholar has earned its reputation as the nation's largest educational travel organization for adults.
They cater to "lifelong learners over the age of 50" which includes plenty of solo travelers. In fact, they have 46 trips dedicated to solo travelers and plenty of resources and practical information laid out in an easy-to-use and search format.
The best part about these programs is they are are all-inclusive. Everything is covered from field trips to lodging, most meals, gratuities, and group transportation. If you're going on an international trip, they can help you with airfare, too.
They even offer financial aid for those who otherwise could not participate in their programs.
Further reading: Travel Tips for Solo Travelers
SISTERS ON THE FLY
Are you looking for adventures with a focus on outdoor recreation?
Sisters on the Fly (SOTF) has numerous ways to expand your horizons with diverse travel options that include adventures like hiking, fishing, horseback riding, kayaking, and camping under the stars. But it's not just active travel. Events like wine-tasting, luncheons, or dinner-and-a-movie, are often sprinkled into the fun events happening all over the country.
SOTF is a membership-based organization (annual fee of $70) that provides its members with access to well-organized group events and activities in the US and Canada. You can even create and host your own events. Find members by geographic area and search for upcoming events all within the private, members-only portal.
Further reading: Examples of member events
WIDOW WRAP UP
So where are you going first?!
With so many solo travel options for widows, it can be hard to choose. Zero in on what speaks to you on a personal level whether it's the many and varied volunteer or active travel options. I hope this list gives you a good place to start planning.
We know life is short, so don't waste another minute talking yourself out of traveling alone. Women all over the world, including widows, take part in these and other epic travel adventures all the time.
Why not you, too?
Related Posts
The form you have selected does not exist.