9 Crucial Items You Need in Your Vehicle Emergency Kit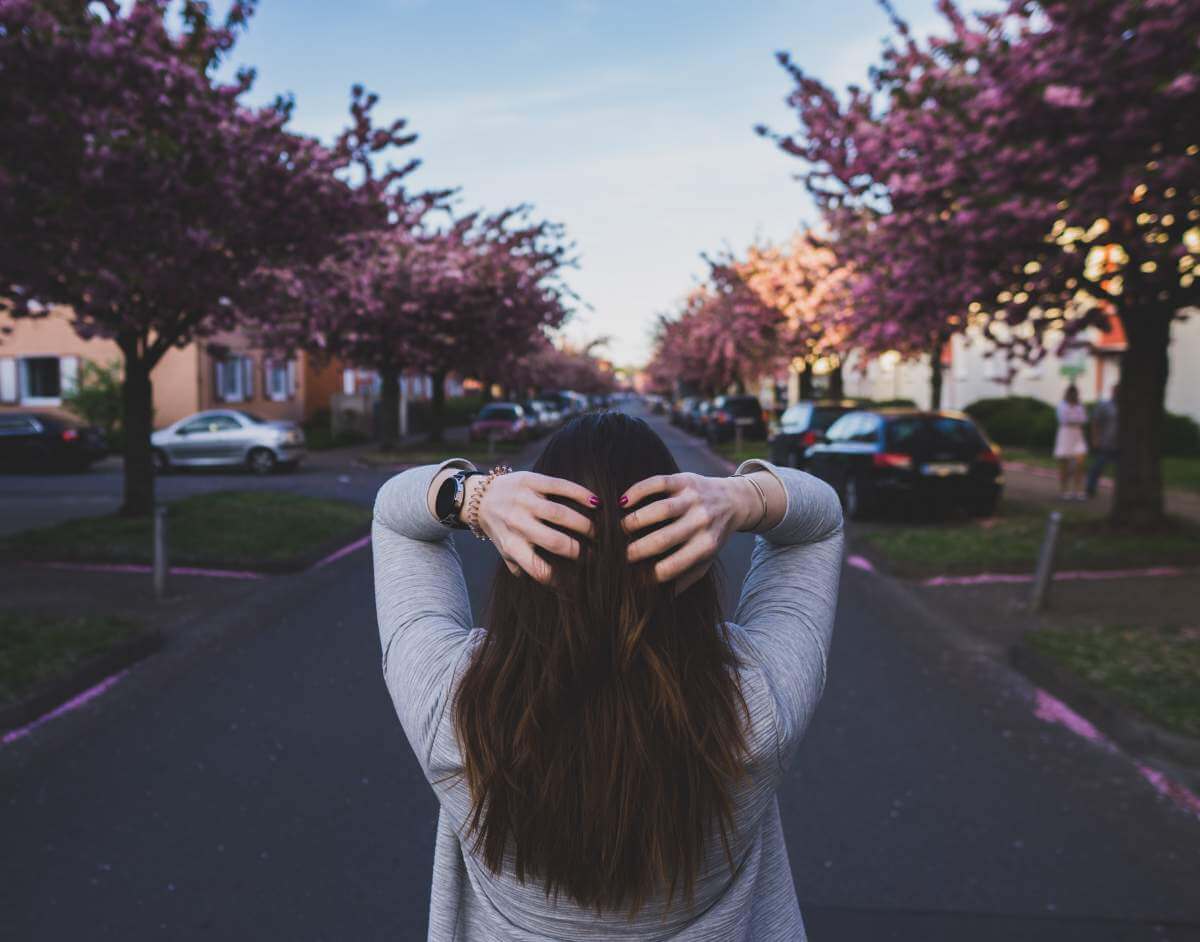 This post may contain affiliate links. Please read my affiliate policy for more information.
Short and Sweet Summary: It's a good idea to keep a vehicle emergency kit in your car for those random moments when you're stranded on the side of the road screaming, "what the hell am I supposed to do now?!!" The best car emergency kit is one that's well-stocked with roadside emergency necessities.
Getting stranded on the side of the road is THE WORST.
Has your battery ever died while you're away from home? Or alternator stopped working? It's pretty scary.
Batteries die, alternators stop working and tires go flat. It happens.
It's in your best interest to keep a well-stocked vehicle emergency kit in your car for those random moments when you stranded on the side of the road screaming, "what the hell am I supposed to do now?!!"
Sometimes you need to call roadside assistance, like for flat tires. Other times you might just need to jump a dead battery.
Either way, it's important to be prepared. If you carry the following emergency items in your car at all times, you'll be the best-prepared widow on the block.
1. PORTABLE POWER BANK
Remember when you needed a set of jumper cables and another car to jump start a dead battery?
Well, those days are over, because now you can jump a dead car battery with a portable power bank, and you don't even need another car to do it!
What I like the most about this option is that you can handle a dead battery by yourself. You don't need another car or another person to help you. So, if you're stranded somewhere and can't find help anyway, this is all you need.
This handy-dandy device not only jumps a dead battery, it can power up other things too. 
Recharge smartphones, tablets, and other USB devices.
And it even includes an  LED flashlight with several light modes including emergency strobe and SOS.
What? I'm sold!
Now, if you're more comfortable with traditional jumper cables, I get it. You can always keep a set in your car for extra protection. A good set of jumper cables is long enough (around 20 feet) so you can make a connection with another car that's not parked right next to you.
If you have no idea how to use jumper cables, Meineke has a good article describing the process here.
2. FLASHLIGHT (with extra batteries)
Murphy's Law states that "anything that can go wrong will go wrong." But things don't always go wrong in the daylight.
Make sure you have a good flashlight (like this one here) for those times when you need extra light. Like inspecting your car at night or looking under the hood in dimly lit conditions.
Don't forget to carry extra batteries, too. A flashlight isn't going to do much good if it doesn't work.
Of course, if you have the portable power bank listed above your flashlight needs are already covered.
3. REFLECTIVE TRIANGLES
You can't always determine where you get stranded.
For that reason, reflective triangles are an essential vehicle emergency kit item because they can inform other drivers that your car is a roadway hazard.
These DOT approved safety triangles alert others to be aware of what's up ahead in the roadway. Because your safety is more important than your vehicle's safety, you should always take steps to prevent any unnecessary injuries or accidents.
4. SPARE CELL PHONE CHARGER
If your car dies and you can't charge your phone, you'll need a backup plan so you're not stranded and unable to call for help.
Carrying a spare cell phone charger helps you when you have car trouble or when any part of your current cell phone charger parts malfunction.
This is a good charger to have on hand for any cell phone battery emergencies.
Of course, if you have the portable power bank listed above your cell-phone charging needs are already covered.
5. SMALL BLANKET
Carrying a small blanket, or even a sleeping bag, is helpful if you get stranded during the colder months.
Or a blanket can double as a pillow and make your car more comfortable if it's taking a long time for assistance to reach you.
6. FIRST-AID KIT
You never know when you'll need a first aid kit so its a good idea to carry a kit in your car for emergencies or just because.
I've carried a first aid kit in my car for a while now because my boys always seem to need a bandaid for lots of unrelated reasons.
Your first aid kit should include at the very least, gauze, tape, bandages, antibiotic ointment, aspirin, nonlatex gloves, scissors, and tweezers.
This kit covers all of your bases.
7. FOOD/WATER
You never know where you'll get stuck or for how long. Carrying water and non-perishable emergency snacks like protein bars or dried fruit can come in handy when you're starving and waiting for assistance.
Or sitting at a track meet. Or waiting in the carpool line. What about when you ran errands but forgot to eat lunch first?
I always have snacks in my car.
8. MULTI-PURPOSE TOOL
A multi-purpose tool comes in handy because it serves multiple purposes. Hence, the name.
This tool includes a screwdriver, pliers, wire cutters, knife and can opener all in one.
9. ADDITIONAL EMERGENCY ITEMS
Portable shovel to dig out of the snow or cat litter for traction
Gloves and hats to stay warm in colder climates
Duct tape because it fixes everything
Fire Extinguisher so you're at-the-ready in case of an engine fire
Rain poncho because no one likes to get wet
Tire gauge to measure tire pressure
BONUSE VEHICLE EMERGENCY KIT
You can scratch items 1,2,3, 6 and 8 off your vehicle emergency kit list and purchase the Kolo Sports 156-Premium Auto Emergency Kit instead.
This kit is filled to the brim with roadside assistance tools and first aid essentials plus a 25-piece multi-purpose tool kit and tire repair kit.
The kit contents might not be as top-notch as the items you purchase separately (the jumper cables are only 8 ft. long for example) but it's better than having nothing at all.
WIDOW WRAP-UP
You need to stay safe and be protected when you're out and about by yourself. I've experienced everything from dead car batteries to flat tires and it's not fun to be stranded in the cold without light, food or warmth.
Putting together a vehicle emergency kit is a smart way to prepare for things that you don't think will ever happen, but sometimes do.
Be prepared and be safe.
Related Posts
The form you have selected does not exist.