Everything You Ever Wanted to Know About Common Therapist Credentials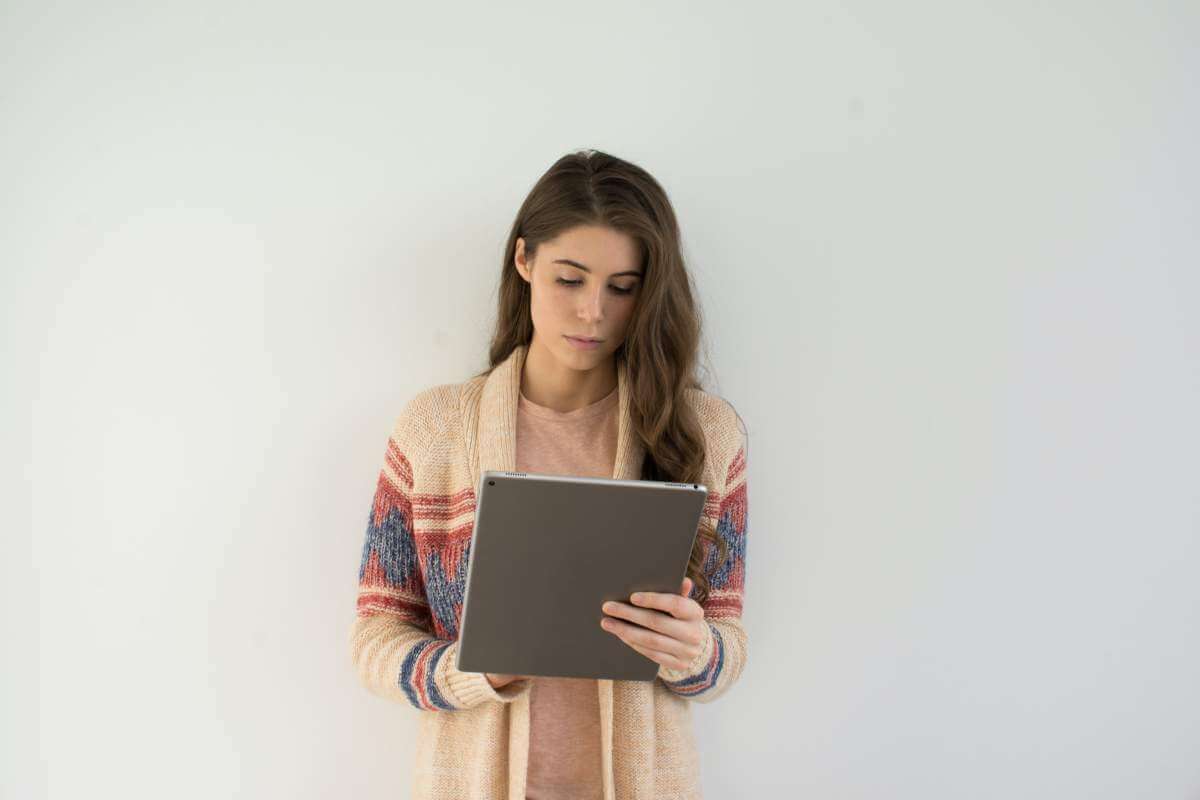 This post may contain affiliate links. Please read my affiliate policy for more information.
Short and Sweet Summary: Are you confused by the letters behind your therapist's name? Do you ever wonder what common therapist credentials even mean? Here's a list to help you make sense of the alphabet soup of abbreviations.
Do you have any idea what the credentials after a therapist's name mean?
It's an alphabet soup of letters and abbreviations enough to make your head spin.
When you're searching for a therapist to meet your needs and help you solve your specific issues, it pays to know what his or her education and certifications stand for.
Trying to decipher common therapist credentials abbreviations can be confusing. If you're trying to understand what mental health designations mean, or curious what the difference is between a counselor and a psychologist, read on.
I've got you covered with a list of common therapist credentials so you know exactly what you're signing up for.
Psychiatrist vs. Psychologist
What's the difference between a Psychiatrist and a Psychologist?
Here's the scoop…
A psychiatrist went to medical school and got a medical degree (MD). The psychiatrist will have an MD after his or her name to distinguish herself as a medical doctor.

For this reason, as a medical doctor, a psychiatrist prescribes medicine and provides medication management as a course of treatment. Not all psychiatrists treat patients in a therapeutic setting, however. Some only prescribe medications and work with another specialist who handles the therapy aspect.
On the other hand, a psychologist doesn't go to medical school and cannot prescribe medication. A psychologist goes to school to learn about the mind and mental functioning. If the course of treatment requires medication, a psychologist works with a psychiatrist handling the medication management portion of therapy.
What Degrees Can a Psychologist Earn?
At a minimum, a psychologist must get a Master's degree (MA) to practice. Further education includes a Doctor of Philosophy (Ph.D.) or a Psy.D (Doctor of Psychology) degree.
So, a psychologist who earns a Ph.D. focuses more on psychological research and applying statistical/analytical techniques. Although they can practice in a clinical setting, some psychologists with a Ph.D. also teach in academia or write research-related articles.

In contrast, a psychologist who earns a Psy.D focuses more on the clinical aspects of psychology rather than research or academia.
What Degrees Can Social Workers Earn?
At a minimum, a social worker must obtain a Master's of Social Work (MSW) degree to offer therapy services in a clinical setting.
MSW – Master's of Social Work
The MSW degree is the first step in a career in human services. While some who get an MSW will work in a clinical psychotherapy setting, others will help people live better lives through hospital, government or non-profit jobs.
LMSW – Licensed Master Social Worker
A Licensed Master Social Worker (LMSW) gets a significant degree of training after he or she earns their MSW degree.

The license gives the social worker the ability to work in a mental health setting under the supervision of a licensed clinical social worker. An LMSW can't engage in private practice.
LCSW – Licensed Clinical Social Worker
This is the most advanced social work certification. Those with this licensure have a master's or even doctorate level education.
A licensed clinical social worker has a higher degree of direct clinical experience. They can also provide mental health services in private practice. This license level is for social workers who advance their careers to work directly with clients in a therapeutic setting.
What Degrees Can Counselors Obtain?
Master's degrees in counseling or psychology focus on mental health and behavioral modification techniques. Individuals with an M.A. (Master of Arts) or M.S. (Master of Science) in counseling often work with individuals and families treating mental, behavioral and emotional problems.
LLPC – Limited Licensed Professional Counselor
A Limited License Professional Counselor (LLPC) gets a Master's degree in counseling and practices under clinical supervision from a licensed professional counselor.

An LLPC must complete a set number of hours of practice in a clinical setting (varies by state) before advancing his or her career.
LPC – Licensed Professional Counselor
Requires a master's degree in Counseling along with post-graduate supervised experience. After practicing the required number of hours, these degree holders are licensed by a state board to provide professional mental therapy in a clinical setting without supervision.

LMFT -Licensed Marriage and Family Therapist
A Licensed Marriage and Family Therapist (LMFT) gets a Master's (or doctoral) degree in marriage and family therapy. They also complete the required hours of supervised clinical experience.

LMFT's believe that to understand individual problems, they must look at one's family and social environments. In order to treat a patient, the therapist identifies the influences of a family's patterns and behaviors.
Additional Certifications
Psychologists, social workers, and counselors can further their education by obtaining specific certifications to increase their specialty areas.
CAADC – Certified Advanced Addiction and Drug Counselor
The Certified Advanced Addiction and Drug counselor works with clients who have alcohol or drug problems, addiction issues or substance use disorders. A CAADC must complete a master's degree program and a set amount of alcohol and drug counseling-specific education.
Certified EMDR Therapist 
These therapists have trained to properly use eye movement desensitization and reprocessing (EMDR) as a method for treating trauma.
CBT – Certified Behavioral Therapist
A Cognitive-Behavioral Therapist focuses on changing attitudes and behavior. They do this by focusing on a person's cognitive processes (thoughts and beliefs) as a way of dealing with emotional problems.
DBT – Dialectical Behavior Therapist
Therapists specialize in DBT primarily to treat clients with borderline personality disorder [BPD] and other severe mental health conditions. DBT is often is the most effective therapy for people who struggle with self-harm or lingering thoughts of suicide.
Widow Wrap Up
Whether you're looking for a therapist or currently in therapy, it helps to know what all the abbreviations behind your therapist's name means.
It's confusing to see someone with an LLP vs. an LPC designation after her name. The difference could mean someone who is fairly new to practicing in a therapeutic setting or someone who's reached an advanced level in her career.
One isn't necessarily better than the other (unless you're looking specifically for someone with a doctorate-level education), they might just have different focuses.
Sometimes it takes more than one try to find a useful therapist. Understanding common therapist credentials goes a long way to finding a suitable fit. Think about the kind of therapist you'd feel most comfortable with and understand the level of education before you commit.
Related Posts
The form you have selected does not exist.