It's Absolutely OK to Ask These Crucial Questions When Interviewing a Potential Therapist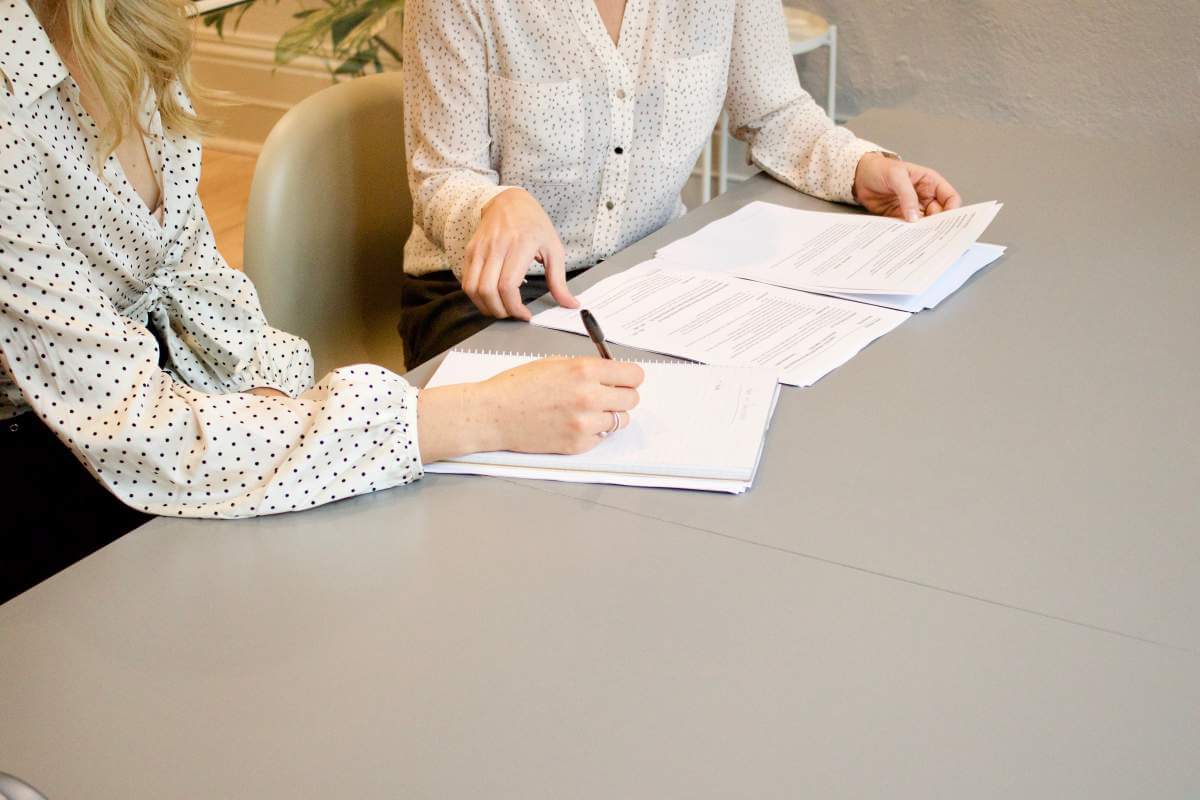 This post may contain affiliate links. Please read my affiliate policy for more information.
Short and Sweet Summary: Choosing the right therapist can take lots of time and effort. Conduct a proper interview and ask these questions before choosing a potential therapist to make sure you're both on the same page.
Are you in therapy?
Or thinking about therapy for yourself or your kids?
Searching for the right therapist can take time, effort, and a little bit of resourcefulness. Not all therapists are good at their job and some are downright awful. It might take meeting one or two, or ten, before you zero in on a competent one who meets your needs.
If you're thinking about starting therapy or you currently have a therapist that isn't meeting your needs, you should know the right questions to ask when interviewing a potential therapist to find a suitable fit.
It's essential to establish a good rapport with your therapist so pay attention to his or her answers and reactions. If he or she rushes the conversation or doesn't answer questions in detail, maybe it's not a good connection.
Keep trying.
Keep asking.
The relationship between you and your therapist determines the success of your therapy. Please make sure to find someone you relate to.
You can use this round-up of the 13 best questions ask a potential therapist before deciding on someone with whom to divulge your deepest thoughts.
WHAT ARE YOUR CREDENTIALS?
The most important question to ask a potential therapist is "what are your credentials?" Or what are your qualifications to treat my specific issues?
Education and certification requirements vary among the different types of therapists and counselors. A social worker can be listed as a "therapist" having only completed a Master's level education. Whereas a Psychologist must be complete a doctorate level Ph.D. to attain his or her credentials.
DO YOU HAVE ANY SPECIFIC CERTIFICATIONS?
Aside from a distinct educational background, what certifications or continuing education does the potential therapist have or participate in?
For example, a psychologist might be certified in Cognitive Behavioral Therapy (CBT) or Clinical Child and Adolescent Psychology.
Perhaps a Licensed Professional Counselor (LPC) obtained a CAADC certification to act as a Certified Advanced Alcohol and Drug Counselor.
There are many certifications available outside of a general degree. It's worth asking what additional certifications a potential therapist has to level the playing field.
WHAT IS YOUR THERAPEUTIC APPROACH?
Just as there are many different types of credentials and certifications, therapists can differ in their approach to understanding problems and providing solutions.
Does the therapist focus more on behavior or cognitive therapy? May he or she prefers a humanistic or holistic approach?
You must be comfortable with and understand the approach of your therapist so you can get the most out of your sessions.
WHAT IS YOUR EXPERIENCE IN GRIEF COUNSELING?
Many therapists and counselors list "grief" as one of the issues they treat. However, this is a broad term and doesn't necessarily apply to the specific grief of losing a spouse. Or the specific grief of kids who've lost a parent.
You have nothing to lose and everything to gain by asking questions for a potential therapist about his or her specific experience with grief and/or trauma. For example, ask how many similar clients she currently sees or has seen. Or ask if he participates in any continuing education in the grief/bereavement area.
I took my son to see four different therapists who assured me they had experience treating grief-related issues. Know what? Only the fourth therapist was able to dig deep into my son's grief problems and crack that shell that the others couldn't.
HOW LONG HAVE YOU BEEN PRACTICING?
Everyone needs to start somewhere and if you're comfortable talking to someone fresh out of school whose diploma is still off the presses, go for it.
But if you prefer a more seasoned, well-versed, therapist whose clinical experience gives him or her an edge over their younger counterparts, that's your prerogative, too.
This is just a general question that gives you an intuitive sense of how knowledgeable and qualified the therapist is based on how long he's been in practice.
HOW LONG ARE YOUR SESSIONS?
I've found in my therapist searches that not all therapy sessions last a full 60 minutes. Some do, but some don't.
In my experience, the average session length is closer to 45 minutes. It's important to determine upfront how long the session with a particular therapist will be.
Can you cover everything you need to cover in his or her allotted time?
WHAT IS THE COST PER SESSION?
Most therapists charge a set amount per session for their services. If you are paying out-of-pocket, the per-session expense is key to determining if you can afford a therapist's services.
Even if they bill your insurance and all you're responsible for is a co-pay, you still need to know how much each individual session costs. For example, you might need to reach a deductible before insurance kicks in so it's best to know how much you must financially contribute upfront.
Also, health insurance companies can change in-network and out-of-network providers at their discretion. It's important to know how much a per-session fee will set you back if your current therapist ends up getting removed from your in-network list of providers.
If you can't afford a full session or a full session doesn't fit into your schedule, it's worth asking whether the therapist will consider half-sessions.
DO YOU OFFER A SLIDING SCALE?
A sliding scale system is one in which the therapist's fee "slides" up or down based on your ability to pay. If you can't afford to pay the full session price, some therapists will offer a lower fee based on your household income.
It's up to the therapist's discretion to offer a sliding scale. For those who do, you may need to show proof of your income in order to qualify for a reduced fee.
But it's worth asking the question if your current income prohibits you from seeking mental health care.
DO YOU OFFER PHONE SESSIONS?
If you can't make it to an in-person session, does the therapist offer phone sessions instead? Or, if you're trying to reduce the per-session cost, would the therapist agree to conduct half-sessions via phone?
Even if you don't anticipate using phone sessions in place of in-person sessions, it can't hurt to ask about this policy because your circumstances might change. If the therapist you're interviewing is flexible and open to phone sessions, that might place him or her higher in your ranking criteria.
DO YOU DIRECTLY BILL MY INSURANCE?
Most therapist's office bill health insurance companies directly and participate in assigned network provider groups, but some don't. It shouldn't be a deal-breaker if you find a great therapist that doesn't directly bill insurance, you just need to know what your options are.
It's obviously easier for you if the therapist's office directly bills your insurance carrier. But if the potential therapist isn't in your health insurance company's network and he or she can't file any claims on your behalf, you can pay for the services upfront and request reimbursement using a health insurance claim form.
Just be sure to confirm with your health insurance company what they require for reimbursement and how long a reimbursement claim takes to be paid. Typically, they'll need an itemized receipt and a completed claim form.
WHAT IS YOUR CANCELLATION POLICY?
Most therapists require 24-hour advance notice of a canceled session, but some could require more. If you fail to cancel within their stated policy timeframe, they can charge you for services. And insurance won't pay for canceled sessions.
Ask if the therapist is open to rescheduling within the same week of a missed or late cancellation to mitigate any out-of-pocket expenses on your part.
HOW AND WHEN WILL YOU ASSESS MY PROGRESS?
Part of a therapists' job is to help you reach a set of therapy goals. If you're in therapy for an unlimited amount of time, it's safe to say those parameters aren't being met. Whether it's the therapist's oversight for not establishing proper goals or your fault for not abiding by those goals, staying in therapy indefinitely might not be providing value.
Asking a potential therapist about how he or she assesses your progress helps you determine if the therapist wants you to succeed in attaining your end goals or just wants to sit back and collect a paycheck.
Goals can shift, change or be deleted at any time. Changes in circumstance or life objectives could change the course of therapy so you may end up seeing a therapist longer than originally discussed.
Or you could opt out a lot sooner than you thought.
Just make sure you understand how the potential therapist works and what he or she thinks is a realistic timeline for therapy.
ARE YOU MARRIED? DO YOU HAVE KIDS?
I personally don't want to choose a therapist who doesn't have kids. I don't believe someone without kids can be objective when it comes to parenting and family matters.
But that's just me.
I ask the question about marriage and kids so I know if the therapist can relate to my issues on a personal as well as professional level. Can a therapist who's never been married understand the grief of losing a spouse?
That's up to you to decide. But I'd ask this question anyway to get a complete picture of a potential therapist's relatability.
WIDOW WRAP UP
Choosing a therapist is a big commitment. Therapy can take lots of time and money so it's imperative that you choose someone with whom you connect and whose goals align with yours.
The best way to choose a good therapist is to conduct an interview. These questions to ask a potential therapist will help determine how well the relationship develops.
Don't skip this important step.
Good luck!
RELATED POSTS
The form you have selected does not exist.