All You Need to Know About Health Insurance Options for Widows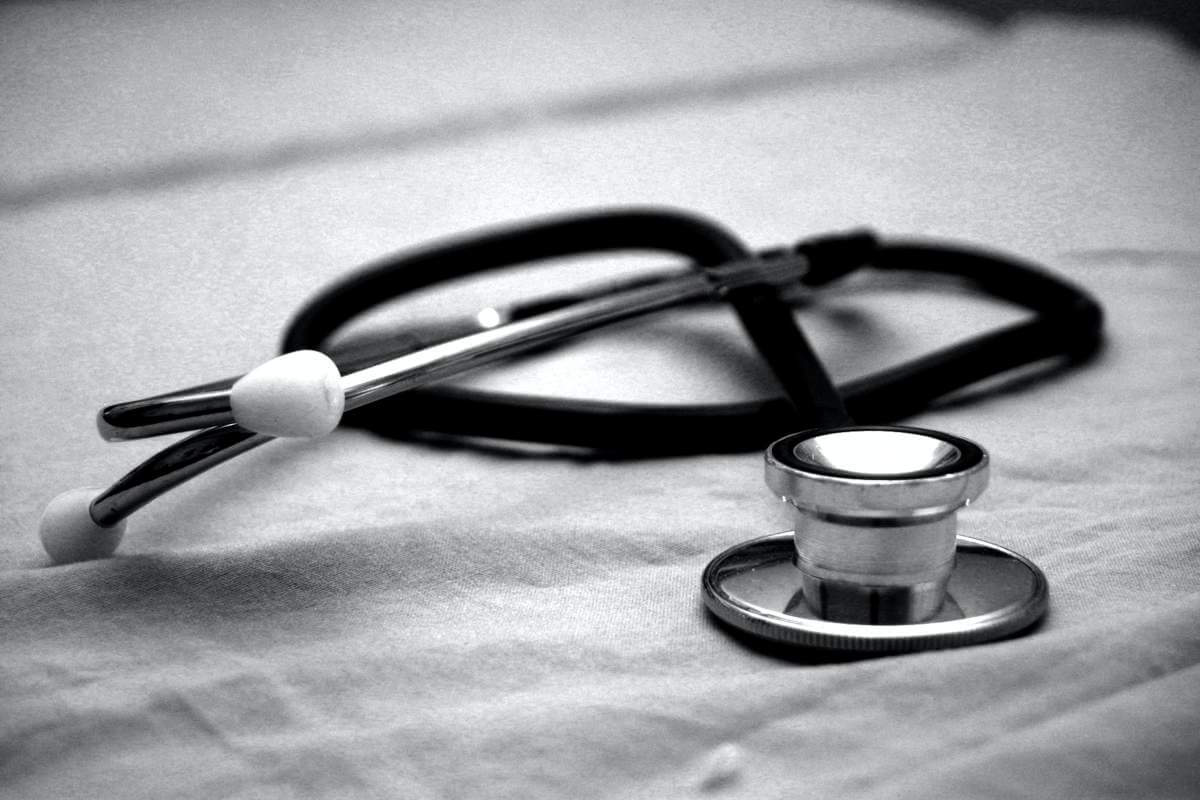 This post may contain affiliate links. Please read my affiliate policy for more information.
Short and Sweet Summary: After your spouse dies, your health insurance coverage will most likely change. In addition to all of the other decisions you must make post-death, you'll need to review these health insurance options available for widows and decide which plan of action is best for you and/or your family's unique situation.
A large, looming question for some widows is what happens to my health insurance when my spouse dies?
The good news is you can't get kicked off an existing health insurance policy due to your spouse's death. The bad news is your health insurance options will most likely change and now you have to decide what to do about it.
Grrrr….
Another lovely byproduct of widowhood is making decisions about health insurance among the 526 gazillion other post-death decisions you have to make.
I'm sure you'd rather stick a hot needle in your eye than deal with health insurance enrollment periods and other healthcare policy BS. Because let's be honest, it's annoying AF.
But regardless of your frustration, you still have some decisions to make.
You may choose to stay with your current plan. Or choose a plan with a lower/higher deductible and copay. Maybe even change your provider altogether.
Either way, several options exist for health care coverage for your family depending on your unique situation. I'll list them here in no particular order so you can review your choices and make an informed decision.
But first…
NOTIFY CURRENT HEALTH INSURANCE COMPANY OF THE DEATH
This is stating the obvious, I know.
But please don't delay in removing your spouse from your current policy.
It's important to notify the health insurance provider (or Medicare if you/he are enrolled) of your spouse's death to reduce your premium amount. Please do not keep paying the health insurance premium for a dead person. 
CANCEL REFILLING PRESCRIPTIONS
Before you cancel or change any health insurance policies, be sure to cancel any refilling prescriptions first. You don't want to get caught up in any paperwork mix-ups that hinder your process. If you know the specific prescriptions your spouse was taking, you can call the pharmacy and cancel any that are set to automatically refill.
If you aren't sure, call your spouse's doctor and request a list of any medications that may have been automatically refilled. The doctor's office should know which pharmacy filled the prescription and you can contact that pharmacy to cancel the script.
RESEARCH COVERAGE OPTIONS
You have lots of choices when it comes to health insurance options for widows, so it's in your best interest to apply due diligence and figure out the best plan for you.
Even if you choose one option over the others, keep in mind you can change your mind again. Don't stay stuck with a policy that isn't serving your best interest.
Here are your choices:
Medicaid/CHIP
Medicaid and CHIP (Children's Health Insurance Program) are insurance programs provided through the federal government. These assistance programs serve low-income people of every age.
The programs are federal-state programs meaning that the Federal Government establishes guidelines, but each state administers its program differently.
Patients usually pay no part of costs for covered medical expenses, although a small co-payment is sometimes required. Every state has its own program eligibility requirements. But as a rule, coverage includes doctor visits (check-ups, immunizations), dentist visits, hospital care, mental health services, prescriptions, and more.  
Click here to see if you qualify for your state's Medicaid or CHIP program.
Medicare
Medicare, on the other hand, is a federal program so rules and regulations are the same across every state. Your medical bills are paid from trust funds that you've already paid into over the years.
You don't qualify for Medicare until you reach age 65 unless you're disabled or are a dialysis patient.  
In this program, you're still responsible for some medical costs such as deductibles and other costs. And small monthly premiums are required for non-hospital coverage. 
COBRA 
If you receive healthcare coverage under your spouse's employer plan, you are eligible to continue that plan for 18 months as part of the Consolidated Omnibus Budget Reconciliation Act, better known as COBRA. The COBRA act requires group health plans to provide temporary continuation of group health coverage that otherwise might be terminated. 
COBRA is expensive, y'all.
If you need immediate coverage, use this option. But, keep in mind the quicker you find an alternative health care plan, the better.
If you're considering COBRA or are already in COBRA and deciding whether to cancel, review your current deductible and copays first. Use this information to decide whether to continue COBRA in the short term if you've already met your current plan's maximum out-of-pocket costs.
Health Insurance Marketplace
The Health Insurance Marketplace helps people compare and enroll in affordable health insurance. The marketplace or "exchange" is operated by the federal government as an extension of the health care reform law (aka the Affordable Care Act or Obamacare) that went into effect in 2010.
Quotes for individual and family coverage rely on income and household information to determine if you qualify for premium tax credits. Depending on your income and how many people are in your family, you might be able to save money on your health insurance premiums by applying tax credits from the federal government.
An identical policy offered by a health insurance company outside of the marketplace will not offer the same savings or premium tax credits. You must apply through the marketplace for these savings.
The application process also alerts you if you qualify for coverage through your state's Medicaid or Children's Health Insurance Program (CHIP). However, this is only an alert. You must apply for Medicaid or CHIP coverage externally through your own state's program.
The Health Insurance Marketplace only allows open enrollment for 45 days each year from November 1 to December 15. If you don't apply or reapply during the open enrollment period, you can't get coverage unless you have a qualifying life event.
Mark your calendar for open enrollment because you'll need to update or re-enroll each year to continue your Health Insurance Marketplace coverage.
Medical cost-sharing program 
A medical cost-sharing program is an alternative to traditional health insurance policies.
Instead of buying a policy in which you pay premiums to the insurer who dictates coverage options and network providers, a medical cost-sharing program requires members to share in one another's healthcare costs.
These programs are also called ministries because they're faith-based, but that doesn't mean you can't join if you're faith-averse. It just means that some ministries are limited to Christians "living by biblical principles" only and some encourage a willingness to let others worship however they choose. You'd have to do your homework to find one that fits your needs.
The costs are significantly less than a traditional policy and since they don't operate on a network-based program, you can see whatever doctor you choose.
Sounds too good to be true?
Well, there are pros and cons to each program.
As one of the lesser-known health insurance options for widows, it requires substantial research to make sure the coverage is adequate for your family.
Click here for a comprehensive comparison of four of the most popular cost-sharing plans.
Health Savings Account (HSA)
A Health Savings Account (HSA) is like a personal savings account, but it can only be used for qualified healthcare expenses. The biggest benefit of an HSA is that it's a tax-advantaged account that helps you pay for medical expenses tax-free.
I've had an HSA for years because, as a self-employed person, I'm not eligible to enroll in a group insurance policy offered by other employers. I am my own employer, so I'm on the hook for my own health insurance.
But my HSA offers perks the other group policies don't.
For example, my contributions to the HSA are not subject to any tax and neither are the withdrawals used to pay for medical expenses. Basically, an HSA is a tax-sheltered account that protects me from taxes when the money goes in and when the money comes out if I use the funds for qualified medical expenses.
You won't be taxed on any interest earned either. Your HSA account can grow without penalty. And HSA balances roll over from year to year so you could effectively start saving now for medical costs in your retirement years. This is one of the health insurance options for widows that requires some long-term planning if you think you'll need a buffer account in retirement.
To be eligible, you must be enrolled in a High-Deductible Health Plan (HDHP). When you have a higher deductible, you'll pay more out-of-pocket. But you'll get lower premiums and the opportunity to put money into the HSA to save for future medical costs.
To recap: an HSA allows you to contribute tax-free, grow your earnings tax-free, and withdraw tax-free. Plus, when you contribute to an HSA, you're lowering your adjusted gross income (AGI). This means you're paying fewer taxes on income earned.
Find work that provides health benefits
If you're younger than retirement age, you can always find a job that provides health benefits.
This is an obvious win-win scenario because you're earning money and getting health coverage at the same time.
Woot. Woot!
WIDOW WRAP UP
Whew.
Does your head hurt yet?
Mine does. UGH.
Health insurance options for widows can be complicated and becoming an educated consumer takes lots of research. But at least you have choices to consider to find the best policy for you and your family's unique situation.
I recommend taking the time to explore and ask questions about each of these alternatives. You can always change your mind. None of these options is cast in stone.
And when you've made your decision, pat yourself on the back for a job well done!
Related Posts
The form you have selected does not exist.