How to Create a Home Inventory and Settle Insurance Claims Faster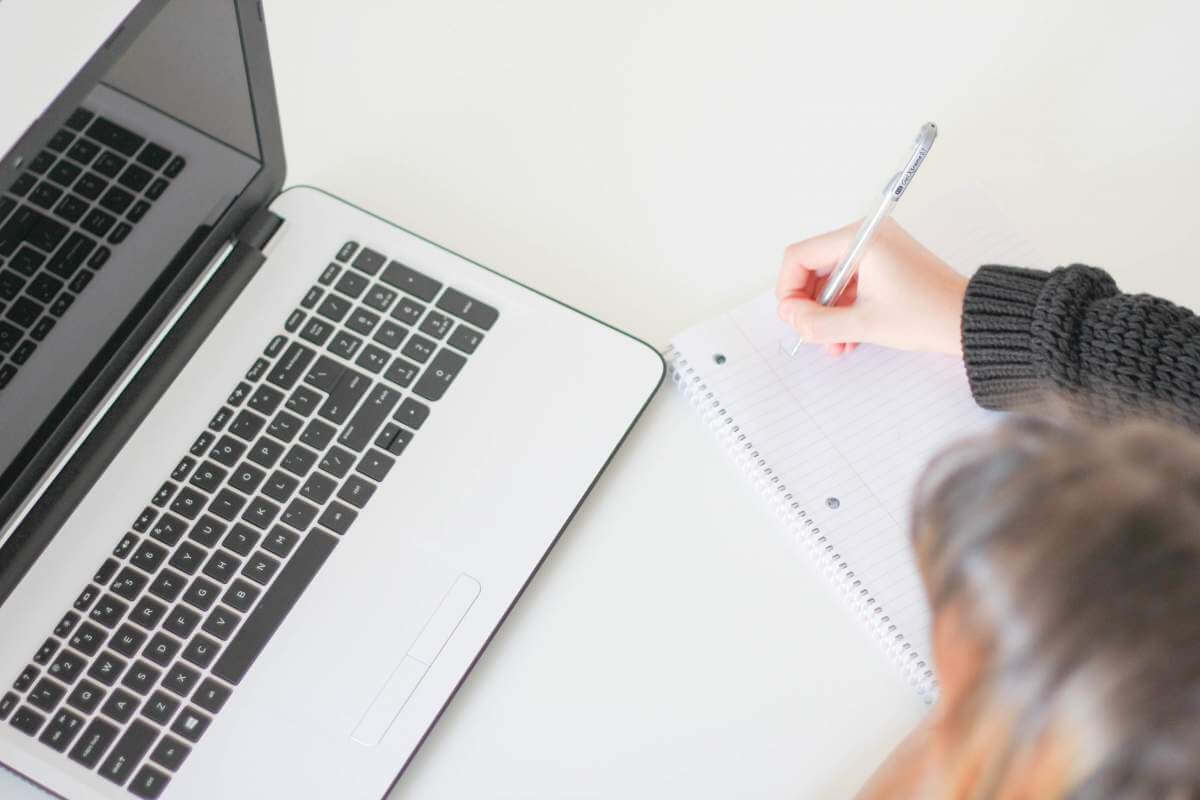 This post may contain affiliate links. Please read my affiliate policy for more information.
Short and Sweet Summary: If you create a home inventory now you won't be scrambling when/if a natural disaster strikes. Even though it seems like a hassle, it's better to be safe than sorry. Do the work now to save yourself any future headaches.
We widows already know that bad things happen to good people.  Accidents happen. Natural disasters happen.
Shit happens.
While we can't control the universe or mother nature, we can be prepared. When a natural disaster strikes, the more prepared you are the better. If you take the time to create a home inventory now, you can alleviate the shit storm that comes from a shit happens catastrophe.
I hope to God you never have to file a claim because of a property loss, but if you did you'll be glad you did the legwork and compiled a home inventory to make sure everything is accounted for.
Ready?
GO ROOM BY ROOM TO CREATE A HOME INVENTORY
If you've lived in your house long enough, chances are you've accumulated a lot of stuff.  Although the task seems daunting, recording your home's contents is less daunting than trying to account for something after the fact.
Here are five ways to start:
Pick an Easy Room to Start With
Maybe start with a small guest bedroom or storage closet. Target an easy room to lessen the overwhelm of the beginning.
Start with Newer Items
Get into the habit of recording purchases as soon as possible. You're more likely to have newer item documentation readily available.
Include Receipts and/or Warranty Info
Any proof of value is helpful. Keeping receipts in a folder (or scanning them into your computer) will make them easier to find.
Group Items Together if Possible
Instead of listing every cooking pot individually, group items and list as 3 Dutch Ovens or 2 Ceramic Casserole dishes, for example.
Take Breaks
Don't get overwhelmed trying to complete a whole room. It's OK to take a break and just do a little bit at a time. It's better to do a little bit at a time than to do nothing at all.
A comprehensive, detailed list is important to your home inventory, but you can also use technology to your advantage.
Instead of, or in addition to, your written home inventory list you can:
Take Pictures of Your Belongings
You can create a photo inventory and take pictures of important items. Print the pictures and write the details on the back of the photo. Include the same information as the home inventory list and add serial numbers and purchase dates and price.
Videotape Your Inventory
Instead of taking pictures you could create a video narrating what items are in each room.  Use your voice as the description of the item's value and purchase date.
Use an App
Search "home inventory app" to locate apps for iPhone or Android users. This way your data is backed up and some apps even generate PDF reports.
It's easy to create a home inventory if you don't want to rely on the old paper and pencil approach.
KEEP EXTRA COPIES AND/OR BACKUP YOUR DATA
None of your home inventory will help you if it's kept in the house where your natural disaster could strike. It's important to keep extra copies in a safe place such as:
Safe Deposit Box
Keep a copy of your written inventory, backup CD or DVD, in an offsite location.
Use Cloud Storage
Save a copy of your written, photo, or video inventory to a cloud-based storage account that is backed up on a regular basis. Using an automatic backup plan like IDrive will ensure your documents don't get lost or destroyed.
Backup App Data
If using an app, make sure you understand the backup policy and frequency.
WIDOW WRAP UP
The easiest way to get started with a home inventory list is to decide what method you'll actually use. If you prefer paper, you can download my Home Inventory List t from my resource library to help you list items room by room.  If you like pictures, you can take a photo or video inventory. And if technology is your thang, a quick search reveals several apps to help you record and manage your inventory online.
Fingers crossed you never need to use this list, but all of the upfront hassle is worth the relief of providing an inventory of your possessions at the ready when and if you ever need to.
Have you ever needed a home inventory to settle a claim? Please share in the comments!
Related Posts:
The form you have selected does not exist.