Widows: Make Mealtime Easier with these Kitchen Tools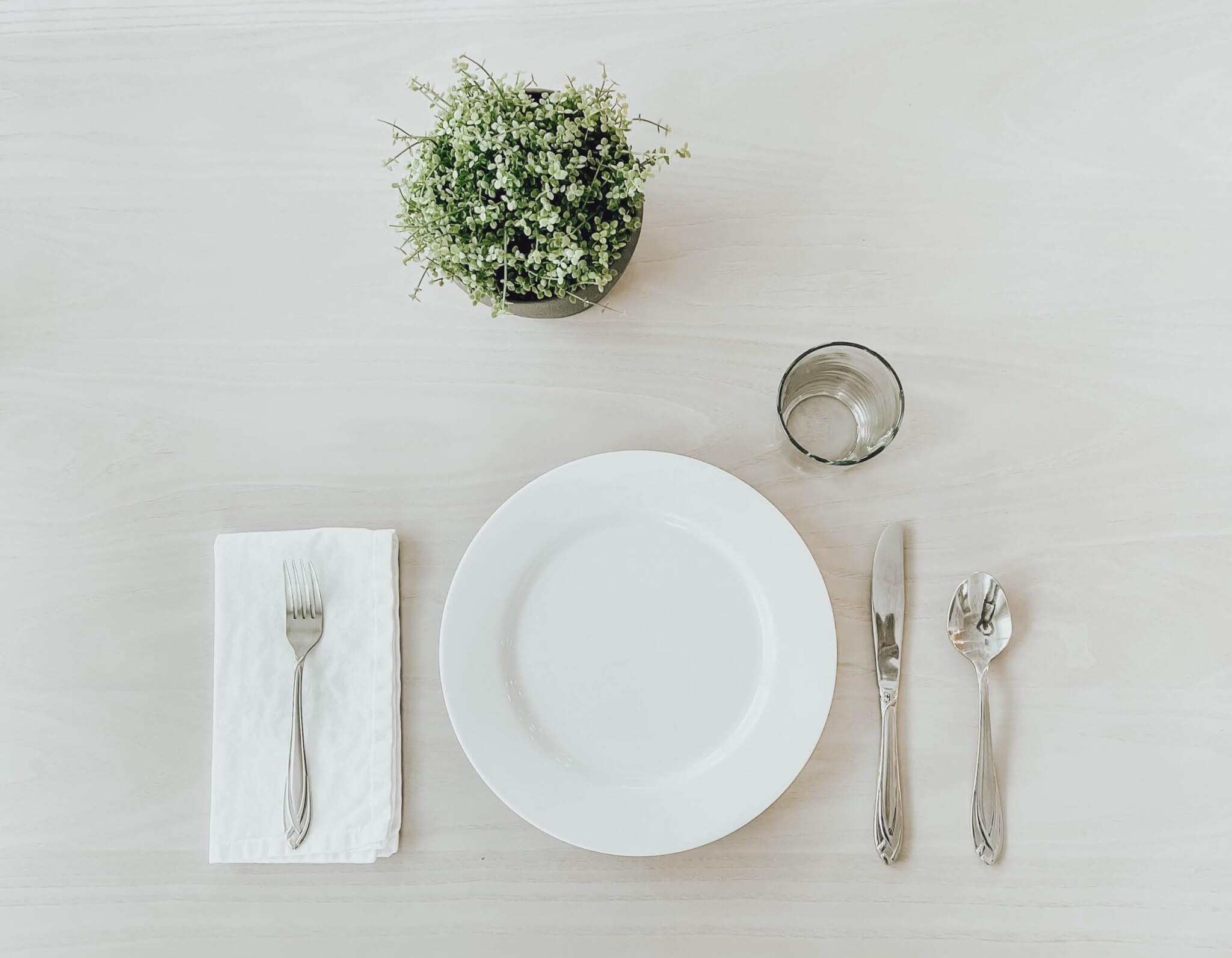 This post may contain affiliate links. Please read my affiliate policy for more information.
Short and Sweet Summary: What's a widow to do when cooking is a chore? Make mealtime easier with a little help from these exceptional kitchen tools and stop stressing about prepping, cooking, or what to do with leftovers.
There are a few kitchen tools that can make mealtime a heckuva lot easier whether you're cooking for one or cooking for one + the kiddos.
I know the stress of trying to figure out how to feed yourself and others when grief consumes you and your brain has trouble focusing on mundane tasks. So what's a widow to do when she doesn't feel like eating, let alone preparing and cooking something, but knows she must?
With a little help from the following kitchen tools, you'll make mealtime WAY easier and stop stressing about prepping, cooking, or what to do with leftovers. I can vouch for each one of these tools because I use them all the time in my own kitchen. That's why I wanted to share these exceptional little appliances/gadgets with you. I'm constantly searching for how to make cooking for one (or more) easier and these definitely do the trick.
Here are seven of my favorite kitchen tools that will make mealtime easier for you by preparing and cooking food in a super simple way.
Woo hoo!
Instant Pot
My favorite new kitchen gadget is my Instant Pot. I'll admit I was a little scared to use it at first, but now that it's a staple in my cooking routine, I can't believe I waited so long to see what all the fuss is about.
The Instant Pot is a pressure cooker, and that means it cooks things way faster than other methods. The simple explanation of why things cook faster is that a pressure cooker uses steam in a sealed pot to build up pressure and speed up the time it takes to cook whatever is inside. You set the cook time, the pot comes to pressure and cooks the food, and then you release the steam.
Simple stuff.
The great thing about this nifty gadget is it's a pressure cooker, but it's also a rice cooker – and it cooks fluffy rice every time. The Instant Pot also cooks meat/eggs/fish, soup/broth, yogurt, beans (no more high sodium canned options), and grains.
And the sauté function lets you sauté right inside the pot to avoid using another pan!
My absolute favorite ways to use the Instant Pot is to:
Vitamix
I've had my Vitamix blender for 13 years. Thirteen years!
If you've ever hemmed and hawed over spending what seems like an exorbitant amount for a blender, just remember these babies last a really long time. Vitamix products are workhorses that definitely live up to the hype. And it has a 10-year warranty!
I've used my Vitamix to make juices, smoothies, ice cream, soup, dressing, marinades, and about 1,000 other things. I mostly make smoothies because I can get a solid serving of fruits and vegetables every day without a whole lot of effort.
Breville Smart Oven
If you want a toaster oven that bakes, broils, dehydrates and also includes an air-fryer, this is your best bet.
I used to have a dehydrator, but it took up too much room on my counter. And I wanted an air-fryer, but I didn't want to buy another counter top appliance. So when my toaster oven went on the fritz, I went in search of a replacement and I found the Breville Smart Oven Air Fryer Pro.
This Breville beauty has 13 super versatile functions (Toast, Bagel, Broil, Bake, Roast, Warm, Pizza, Proof, Air Fry, Reheat, Cookies, Slow Cook and Dehydrate) that take the guesswork out of cooking.
And I don't have to turn on my oven and heat the entire kitchen just to cook something.
What's not to love?
Vacuum Sealer
Vacuum sealers are an essential kitchen appliance for anyone who wants to keep their food fresher for longer. I've had one for 10+ years and I'm not sure what I would do without it. It's one of the best options for widows to make mealtime easier because you can preserve food for several months with no freezer burn like other storage methods.
Vacuum sealers work by using a pump to remove air from the sealed container/bag. The pump creates a vacuum, which pulls the air out of the container and into the pump. Once the air is removed, the vacuum sealer will seal the container with a heat-sealed film. This film will prevent air from entering the container, which will keep the food fresh for longer.
I like to buy food in bulk because it's cheaper, so I use the vacuum sealer to separate the food into serving sizes that are more manageable. And when I make something like flank steak tacos (Instant Pot recipe above) or pulled pork, I'll save the leftovers in vacuum-sealed bags so I can prep/cook once but enjoy multiple meals.
When I'm stuck on what to make for dinner, I just open my freezer and see all my vacuum sealed meals to choose from. I LOVE the nights when I don't have to cook because I've prepared in advance!
Sous Vide
I love steak and pork chops and all types of meat, but I don't love to grill. I'm afraid of lighting the grill, afraid of burning the food and afraid of ruining expenses pieces of meat.
I have a love/hate relationship with the grill.
So when I want to cook a piece of steak to perfection, I use my handy-dandy Sous Vide (pronounced "sue-veed") machine instead. Sous vide (which literally means under vacuum) cooks sealed food in a water bath at a temperature below the boiling point of water. The machine uses precision heating and water circulation to cook food evenly, which results in tender, juicy, and delicious food every time.
You literally can't overcook or burn food using the Sous Vide method. It's a genius way to cook prime pieces of meat easily and without worrying about a dry or ruined dinner. It has an adjustable clamp that easily attaches to any stock pot or container.
I used to use a stock pot of my own, but I ended up buying a separate container because it's shape and depth worked better for me.
You can even use your vacuum sealer to create a watertight seal on your food bags when you're cooking sous vide!
Here's a heads up though…because you're cooking food in a water bath, it doesn't really look that appealing when it's done. Sometimes your beef could have a grayish tint, or your chicken looks bland. But a simple sear in a sizzling-hot cast-iron skillet locks in the flavor and adds a delicious, caramelized crust. A quick one to two-minute sear is all it takes to finish off a perfect piece of meat.
You'll be cooking restaurant-worthy meals at home in no time!
Silicone Souper Cube
Oh, how I love my silicon Souper Cubes.
With this genius kitchen invention, you can freeze and store soups, stews, sauces, and other foods in 1-cup portions. I think I love the fact that it comes in 1-cup portions the best. Whenever I make a big batch of soup or stew, I separate it into these cubes, freeze it, and then vacuum seal each perfectly portioned cube for endless leftover options.
Remember how I said one of my favorite Instant Pot recipes above was homemade bone broth? Well, that recipe produces about 8 cups of broth. So after I make the broth, I freeze it up nice and neat in the Souper Cubes and then I vacuum seal each cube to keep the bone broth fresh for months at a time.
I use bone broth in place of stock in soups and stews or water (for rice and other dishes) to give food a richer taste, not to mention a boost of important vitamins and minerals.
Manual Food Processor/Chopper
I use my manual food processor so much I started buying it for other people as Christmas or birthday presents and hostess gifts.
It's that good!
I use this to mix salsa, chop nuts for baking, blend homemade salad dressing, chop veggies, mince fresh herbs, make breadcrumbs, etc. You simply pull on the handle to mix and the more you pull, the finer it mixes. You can pull it 5-6 times for something chunky or up to 12 + pulls for something smoother. And because it's manual, there's no need to plug it in or charge batteries!
In other words, the manual food processor is a hassle-free way to chop, prepare, blend, and puree all kinds of ingredients. And it's way smaller and easier to clean than a regular food processor.
Widow Wrap Up
It's difficult to cook for one or one + kids when you're exhausted from all the byproducts of grief. Getting food on the table can be an arduous task that you'd just as soon forget about.
But you can make mealtime easier with the right kitchen gadgets/appliances. From quick cooking times to ease-of-use, these kitchen tools will make your meal prep and cooking less chaotic.
And by making bigger batches of food and freezing in manageable portions, you'll have endless options for quick and simple meals.
Related Posts
The form you have selected does not exist.