Shopping guilt-free? Use These apps and browser extensions to help you save money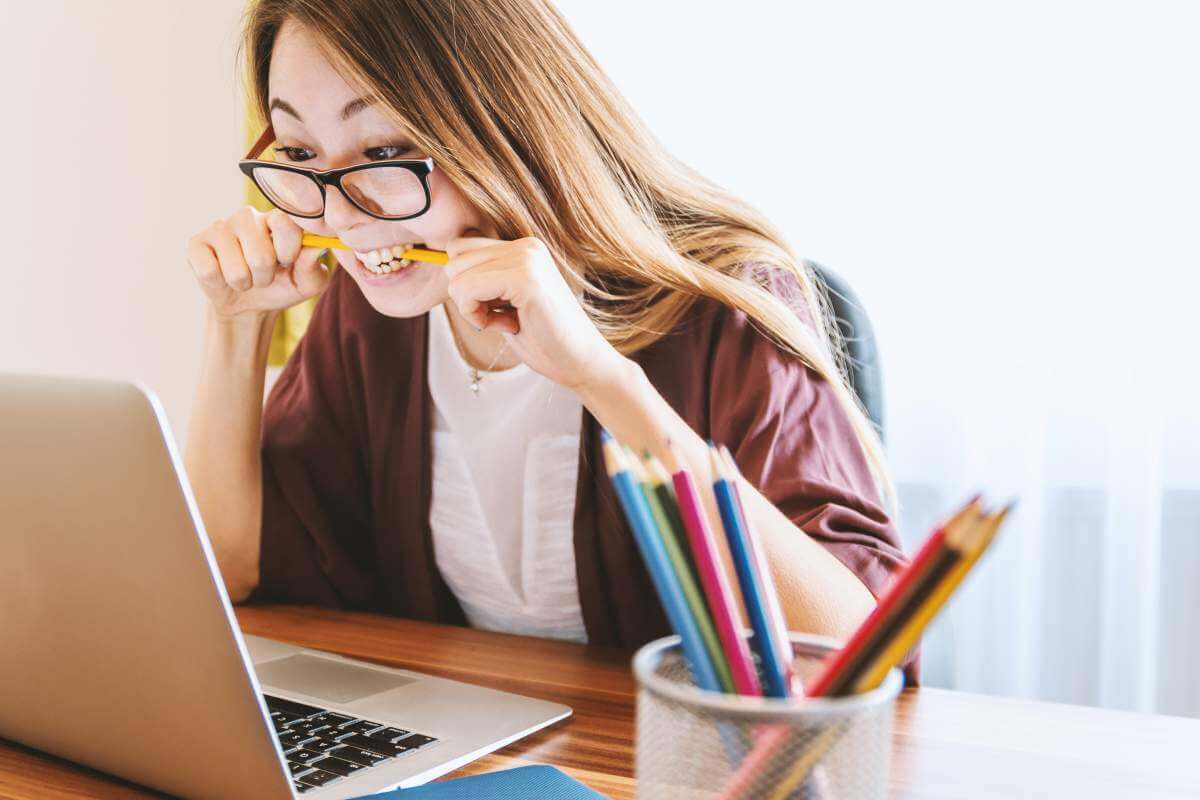 This post may contain affiliate links. Please read my affiliate policy for more information.
Short and Sweet Summary: Whether you do a lot of in-store or online shopping, you can use certain browser extensions and apps to help you save money on all of your purchases. These apps are free to use and automatically apply promo codes or coupons directly to your purchase. Some even compare prices from other retailers for you, so you know you're getting the best deal.
I love me a good coupon.
I rarely go shopping without some kind of coupon or discount code. Whether I'm signing up for loyalty reward points or taking advantage of current sales, I rarely pay full price for anything. I mean, why would I?
Now, I'm not saying I'm a serial or emotional shopper. I'm not buying to fill a void or buying just for the sake of seeing packages on my front porch. But I am a consumer who buys consumer goods, so I'm always on the lookout for ways to save money on said goods.
And, thanks to genius technological advancements, there is a more convenient way to save money these days.
Whether you shop online or in-store, certain apps and browser extensions can help you save money. These are free to use and they automatically look for promo codes or coupons and apply them directly to your purchase. Some even compare prices from other retailers for you, so you know you're getting the best deal!
Say what?
No more clipping coupons and carrying around a coupon organizer?!!
I don't have to sign up for email lists, follow brands on social media or scour weird websites or coupon codes anymore.
And neither do you.
I'm going to share with you the best options I've found because I use or have used each of the following suggestions and I can vouch for their effectiveness.
Ready to find some apps to help save you money and shop guilt-free?
Let's go!
RAKUTEN
Oh, how I love Rakuten.
I'm putting this one first because I use this service and it's freaking genius. I'm sure you've seen the ads and commercials and what not and you might think, like I used to, that it's a marketing ploy and a bunch of baloney.
But it's not.
It's real.
And totally legit.
Rakuten, (it used to be Ebates), rewards customers for their purchases with cash back. It's a very simple concept. Rakuten keeps track of your purchases and rewards you with a percentage back on your purchase based on the store's advertised limits. For example, if you shop at Macy's you might earn 2% cash back on your purchase. But sometimes stores run additional promos where they increase their cash back percentage, so you might find Macy's offering 15% cash back.
Cha-thing.
The best part of Rakuten is you can either install a browser extension (available for Chrome, Firefox, Edge and Safari) or download the app (available for both Android and IOS) and save your hard-earned cash shopping on-line or in-store.
If you're shopping online, you can activate your savings by clicking on the store of your choice on the Rakuten website. Or you can go directly to the online story and a Rakuten message will pop up, letting you know cash back is available for that site. Easy Peasy.
And if you're shopping in-store, you can search the list of in-store cash back offers and "link" the offer to the store where you're going to be shopping and the credit card you'll be using and Voila! Instant savings when you pay with the linked credit card.
I've "earned" several hundred dollars in cash back using Rakuten to buy what I normally buy, anyway. It's a total no-brainer for me. Using this app to help save money is not only practical, but kind of fun, too.
Here's a list of pros and cons (I don't really have any cons, but I had to add something):
Pros:
Coupon codes for free
Yes, it compares prices
Yes, there is a mobile app
It's compatible with in-store purchases
You can receive funds by check or deposit to a PayPal account
Cons:
You get paid every three months
HONEY
Honey is a rewards program for members who install their browser extension and shop online. It searches for deals on thousands of stores and automatically applies coupons to your shopping cart. As a member, you'll earn Honey Gold points at thousands of stores and you'll get a $10 gift card for every 1,000 Gold points you earn.
How do you know Honey is legit? PayPal bought it in 2019.
I used to use Honey to automatically plop coupons into my cart at checkout, but I do most of my online shopping through Rakuten now.
But Honey is still a great option if you're shopping online and looking for an app or browser extension to help save you money because you don't have to sign into any accounts or claim any stores. You just shop, and Honey shows up with coupons for you (plus, how cute is that little Honey Gold icon?).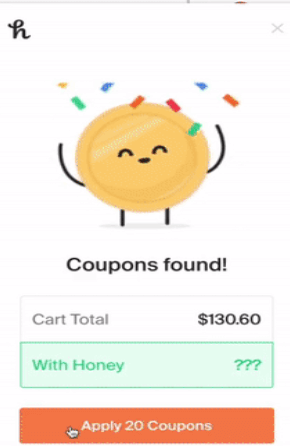 For example, if you're shopping online at Amazon, Honey will scour every seller to find you the best possible price (even if you're a Prime member). The "h" icon will display over the product photo once you install the browser extension and navigate to a product page on Amazon. When you click the icon, you'll be sent to the Drop List feature, which displays the product's price history and allows you to establish a drop alert. If a tag says, "Best deal, no other Amazon seller is offering a cheaper price" you know you've found a good deal.
To discover the best offer, Honey examines pricing from Amazon, Amazon's third-party sellers, and other online stores, and considers expected delivery costs and Prime status in its calculations.
You can also use the extension or Honey's website to search for products and check current and historical pricing, coupons, and availability on a variety of e-commerce sites like Walmart, JC Penney, and Home Depot.
Pros:
Cashback as Honey Gold Points
Codes for discounts
Compare prices
Over 30,000 retailers participate
Cons:
Redeem rewards in gift cards only
You can't save in-store with the app
CAPITAL ONE SHOPPING
Capital One Shopping is a free Chrome, Firefox, Edge, and Safari browser extension. The extension will automatically apply the best coupons and discounts codes to your purchase at checkout once you install it. You can also use the app which provides even more features.
The best part is you don't even need a Capital One credit card or account to use it.
This Capital One option is a bit more robust than Honey because it allows you to save items to a "watch list" on Amazon and you can track the price for that item to see if the price drops. It will also let you know if it finds a better deal at another retailer. Using the Capital One shopping assistant is one of the more comprehensive apps to help you save money.
The app serves you a variety of offers and featured deals from Capital One Shopping's more popular retailers. It will also show you local deals, where you can earn 4% or more in loyalty credits for shopping at local businesses.
Pros:
Cashback as a credit for shopping
Codes for discounts
Compare prices
Mobile app
It's compatible with in-store purchases
Over 30,000 internet businesses provide deals
You can create a watch list of your favorite items, and Capital One will notify you when the price changes
Cons:
Gift cards are the only rewards that can be redeemed
You can't save in-store with the app
COUPON CABIN
Coupon Cabin differs from other money-saving browser extensions in that it provides you with more information every time you conduct a Google search, whether or not you intend to buy. When you search for a product, Coupon Cabin will display discounts on online product reviews or the general information Google results.
For example, if you're looking for information on the latest Samsung smart phone, Coupon Cabin will notify you in the search results where it's on sale or where you can receive cash back.
You can also get 10% cashback if you use this plugin.
Pros:
Tons of coupons
Compare prices
Over 3,500 online retailers provide deals
You can print coupons from the internet and use them to save money on in-store purchases
Cons
You can only redeem cash back after you've accumulated $10
DROP
Drop works similarly to Rakuten because it gives "cash" back for all purchases made via qualified links. Drop's key distinction is that it reimburses you with gift cards rather than cash.
You can create a free Drop account and begin earning points toward gift cards of your choice. Simply open the Drop app, click on any referral link to your favorite online business, and place your order to be eligible.
Pros:
One-time setup, then forget about it
The app is straightforward to use.
It's simple to earn rewards with little or no work (and they don't expire)
You can use your debit card to receive points.
Cons:
You can only earn 5,000 reward points every week (so you won't get rich using the app)
When it comes to points, they can take a while to appear in your account
You have only 5 retail partners to choose from, and you CAN NOT alter them
WIDOW WRAP UP
When you're looking to save a few bucks on your shopping experience, you can shop with the assurance that you're getting the best bargain thanks to these apps and browser extensions that help you save money.
My favorite, by far, is Rakuten, but I've also used the other options listed and each has its pros and cons.
From comparing costs to discovering new products, your daily shopping experience will be hassle-free and cost-effective when you choose one of these applications to automatically search for savings on most of your favorite shopping sites.
Related Posts
The form you have selected does not exist.