Free Meditations to Help Widows Cope with Grief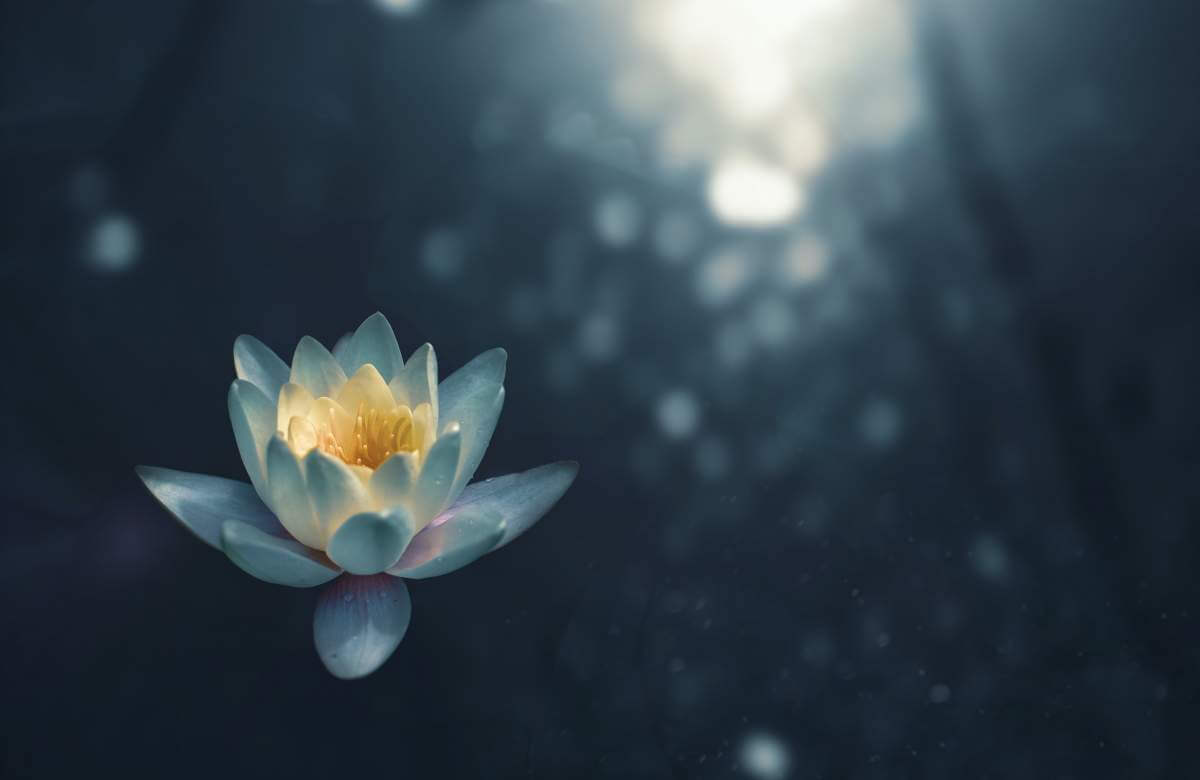 This post may contain affiliate links. Please read my affiliate policy for more information.
Short and Sweet Summary: Widows have a lot to process, often with little time to prepare for new circumstances. These meditations to help widows cope with grief allow you to put your mind at rest, even when your brain is constantly streaming with unruly thoughts.
People have been meditating in one form another since the dawn of time.
Even though it's one of the top relaxation methods available, meditation is still considered too "woo woo" for some. As ubiquitous as mindfulness meditation is, it's also routinely misunderstood. Do you think you have to work in a high-stress job to benefit from meditation? Or suffer from PTSD? Or be a person of faith? Maybe not be a person of faith?
The truth is, meditation works best when there are no unnecessary expectations attached to it. You don't have to be, act or do things a certain way to meditate. It's simply one way to practice relaxation and stress reduction that people rely on for their peace of mind.
Meditation works well to help widows cope with grief because meditating helps put your mind at rest, even when your brain is constantly streaming with unruly thoughts. Practicing meditation allows you to interrupt your thoughts when it seems like your brain will never allow you any peace.
Widows have a lot to process, often with little time to prepare for new circumstances. You might have to cope with further stress related to your spouse's death, difficulty focusing on the present, and sleeping difficulties. Meditation can take the focus off your loss and help you appreciate what life offers beyond grief.
In the spirit of making things as easy on you as possible, I've rounded up some free meditations to help widows cope with grief.
TYPES OF MEDITATION FOR GRIEF AND LOSS
Grief takes a lot out of you. But you can find peace and strengthen your resolve when you develop a detached mindset and observe your thoughts and feelings without adding unnecessary judgement. Practicing meditation can help you do this, but the operative word is "practice." Meditation works best when you develop a routine and incorporate it into your daily activities.
You can start by reviewing these types of meditations to help cope with grief:
Guided or Visualization-Based Meditation
This mediation uses a guide to help you develop relaxing mental images. On the other hand, awareness-based meditation lets you focus on the present by paying attention to your breathing.
Mantra Meditation
This meditation uses a phrase, thought, or word repeated to prevent thoughts that often become distractions.
Transcendental Meditation
This meditation focuses on using a mantra rather than requiring concentration, as with other meditation types.
One of the most important things to remember is to select a type of meditation that is easy to stick with.
There are exercises available that also incorporate deep breathing, which also make them helpful forms of meditation. The exercises worth considering include Qi Gong, Tai Chi, and Yoga. Using one of these methods helps you stay somewhat active as well as relaxed.
One of the most important things to know about meditation is there is no one-size-fits-all solution. Everyone's grieving process is personal, and the methods that you use to get through your grief (or to reclaim your life) are also unique.
You may need to experiment with meditation methods to discover which way works best for you.
THINGS YOU NEED FOR MEDITATION
Before you start meditating, there are a few things that you should have for the best chance of success. Meditation is easy to make a part of your daily routine once you begin. However, ensuring everything is set up for success goes a long way toward making meditation work for you.
A quiet setting is the most critical asset you need access to when meditating. Remove significant distractions, including TV or your phone used for anything other than the meditation channel you choose. Keeping pets and kids out and your phone's ringer turned off will also help create a quieter environment for relaxation.
Having a comfortable place to sit is also a necessity. At the very least, you'll need a comfortable chair allowing you to sit up straight. If you have a bad back or are new to meditation, a chair will likely be the most helpful for keeping you in a comfortable position.
If your preferred position for meditation is the lotus position, a comfortable cushion, sometimes called a zafu, will help give you the seating you need. Most people who meditate regularly find zafus useful to prevent slouching. You'll be more alert when using a cushion, making you more aware of your breathing, movements, and thoughts.
Some people find a meditation bench is the most comfortable option. Benches also prevent slumping while offering similar support to what a chair provides. Another advantage of benches is their ability to absorb your legs' weight, which helps eliminate cramps and discomfort.
POPULAR MEDITATION CHANNELS ON YOUTUBE
YouTube is one of the most valuable sources of video content covering virtually any subject. Because there are so many videos available, there is an excellent chance of finding videos related to meditation.
One of the most popular choices on YouTube is Headspace.
Headspace has over 500,000 subscribers, making it one of YouTube's most viewed meditation channels. You'll find individual videos, playlists related to certain meditation-related subjects, and additional channels within the Headspace channel. You can watch as many or as few as you believe are helpful for your circumstances.
One of the things you can learn from these videos is how to start a mindfulness-based morning routine. Practicing mindfulness is an easy way to stay present in the moment throughout all your activities. The grief process disrupts many of your major habits, making mindfulness perfect for restoring balance.
A video on learning box breathing is helpful in staying focused and having less anxiety. We all have distractions every day, and going through the bereavement process makes it harder to beat these distractions. Fighting anxiety is also important during the grieving process, and this video, with its emphasis on box breathing, helps you keep these feelings managed.
Another video on Headspace's channel focuses on being there for children in times of tragedy. This video can help you work through your new circumstances together if you are a widow with young kids. Life is changed for everyone left behind when you're widowed, and meditation can help everyone get through their grief together.
Although the videos referenced are only a few of Headspace's offerings, they stand out as examples of some of the content that may benefit widows the most.
Other meditation channels worth a look
Relax for Awhile has produced a guided meditation video intended for people living with grief and loss. One of the goals of the video is to address the sleep problems that you might encounter during times of grief. This video is 38 minutes long, making it easy to fit in before going to bed.
Nu Meditation Music offers a video on YouTube using the Samadhi meditation method, running over an hour. This method focuses on relaxation, as well as mindfulness. Traditional music from Hindu and Buddhist cultures provides a background that helps increase the relaxation level.
Live Sonima has a guided meditation for loneliness that many widows may find helpful. Loneliness is one of the feelings that are most likely to affect widows, especially after you have had time for the grief to sink in. The ten-minute guided meditation encourages you to learn from the grieving process as you go on with a life that has changed.
MEDITATION ON NETFLIX
Headspace also has a series on Netflix. This series is an excellent choice for those new to meditation, taking you through steps you need to follow to make meditation a regular part of your life. Each of the eight episodes in the first season runs a little over 20 minutes.
Some of the topics covered of particular interest to widows include letting go of negative emotions like guilt and regret that often accompany grief, coping with stress, and how to deal with anger. Meditation may not fix every problem associated with your loss but can make everything more bearable.
Another meditation series worth watching on Netflix is Moving Art. This series from Louie Schwartzberg features beautiful wildlife and nature shots from all over the world. You can easily relax when watching these videos, and they are ideal for use before bedtime to help you sleep.
The background music is orchestral, which helps you get into a meditative state more easily. One of the things that stands out about this series is how the images are often compared to paintings. If you're new to meditation, videos such as these are helpful.
WIDOW WRAP UP
Meditation is one of the best tools to help widows cope with grief. Because this relaxation method requires only a quiet place with comfortable seating, it's fairly easy to get started. If you're new to meditating, there are options available to you for free on YouTube or with your Netflix subscription.
YouTube offers access to Headspace's channel, with a series of beginner-friendly meditation videos. In addition to Headspace's channel with a large subscriber base, there are meditation videos featuring different meditation styles. From videos geared toward relaxation and sleep to guided meditations, there is something to suit every need.
Netflix features Headspace's documentary series on meditation, as well as Louie Schwartzberg's acclaimed Moving Art video series. These videos are available with your Netflix subscription, making them very easy to add to your daily routine.
You can also look at other services such as DIRECTV STREAM (with their series Meditation for All of Us) to get additional guidance on meditation. You can try some of these services for free.
All in all, meditation helps puts your mind at rest when you're working through the various struggles that widows face. Keep this option open as an excellent way to help widows cope with grief.
Related Reading
The form you have selected does not exist.