Popular Widowed Women and Their Life Stories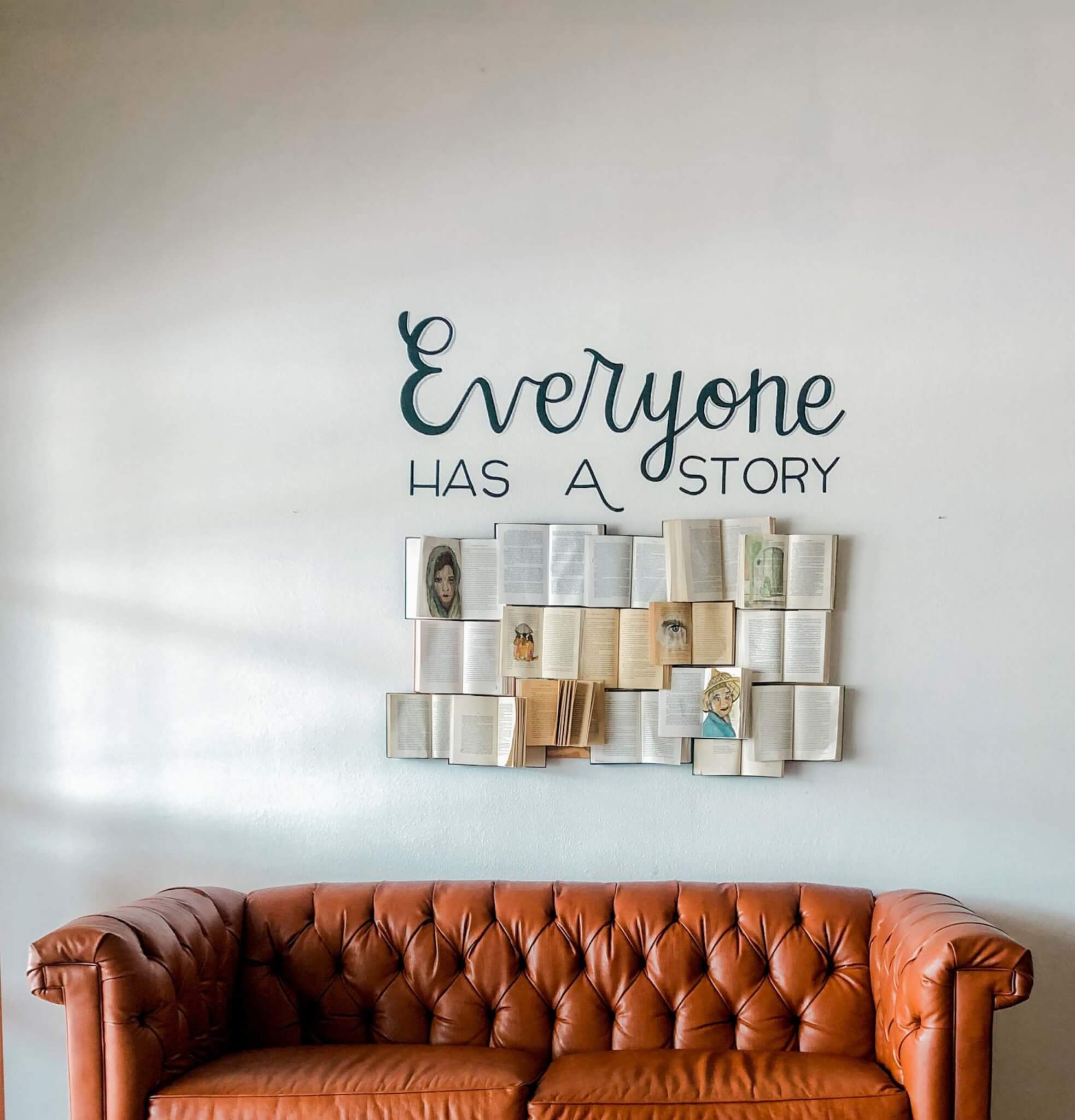 This post may contain affiliate links. Please read my affiliate policy for more information.
Short and Sweet Summary: Do you ever wonder how some widows move forward with their grief while other's don't? These popular widowed women come from various backgrounds and have different stories, but a common theme is perseverance and pursuing personal passions in the midst of debilitating grief.
After your spouse dies, it's hard to imagine anyone has ever experienced the pain you're experiencing. It's hard to imagine how anyone could possibly move forward after such a monumental loss.
But the truth is, widows all around the world experience the pain you're experiencing and live to tell about it. Somehow, some way, they find ways to keep moving forward after their spouse's death. And then there are other widows who give up hope because they find it extremely challenging to get back into the land of the living.
The widows who continue moving forward do so with grit and perseverance while pursuing personal passions that allow them to grow and heal. They decide to keep on living while they're still alive. And they never stop grieving because no one ever stops grieving. We all eventually figure out that grief never really goes away, we just learn to make room for it.
Looking at how these popular widowed women handled widowhood may provide some examples of how you can move forward too.
Terri Irwin
Terri Irwin showed her affection for animals early in life. Her father often arrived home from long-haul trucking expeditions to find his daughter caring for an injured animal. During her childhood, she would go exploring for rattlesnakes and other wild creatures. In 1986, she started Cougar Country. This organization was dedicated to rehabilitating wildlife, taking in injured predators, such as bobcats, cougars, raccoons, and bears. She made her first documentary together with her husband during their 1992 honeymoon, which later became the first episode of their hit TV series.
If you watched nature shows in the 2000s, you couldn't escape the larger-than-life antics of Steve Irwin, also known as the 'Crocodile Hunter'. He was often known for getting in the water with crocodiles and other scary creatures, which made his television show 'The Crocodile Hunter's Croc Files' (available on fuboTV) so exciting. He and his wife, Terri Irwin, taught several individuals about nature. Unfortunately, Steve was killed by a stingray in 2006 while filming in the Great Barrier Reef. Many of Steve's shows are The Crocodile Hunter's Croc Files.
After the death of her husband, Terri Irwin continues to work with nature at the Australia Zoo. She has also appeared independently and with her children in several documentaries and TV shows. In 2018, she and her children created a reality show based on their lives at the Australia Zoo, which ran for two successful seasons. The halting of mining is another passion for Mrs. Irwin. In 2013, she was able to stop bauxite mining in specific areas of Australia and continues to campaign against this process.
After her husband's death, Terri Irwin continues to be involved in her passion. If you're a widow who has found it difficult to move forward after losing your spouse, renewing a passion or discovering a new one may help to make this transition easier.
Katie Couric
Throughout the 1990s and early 2000s, Katie Couric was a regular face on the Today show and became the first woman to independently anchor the CBS Evening News.
The youngest of four children, she graduated from the University of Virginia in 1979 and moved to Washington, DC to begin her career in television news reporting. This move continued her family's legacy in the news industry as her father, John, was a retired journalist and public relations executive.
Katie's husband, Jay Monahan, was a legal analyst with NBC news when he died of colon cancer in 1998 at 42. After Monahan's death, she began an aggressive campaign, raising money for research to fight colon cancer. By the end of 2000, the campaign brought in more than $10 million.
One lesson from Katie Couric's story is to reach out to others after your husband passes away. By starting the campaign to raise money for research, she went on to help create positive results.
Jacqueline Kennedy Onassis
Noted for her elegance and style, Jacqueline Kennedy Onassis was married to President John F. Kennedy, who was tragically killed in 1963 during his first presidential term. Born in Southampton, New York, she was the child of a wealthy New York stockbroker, John Bouvier, making it possible to enjoy a privileged childhood. Jacqueline rode horses, took ballet lessons, and studied at Vassar College in New York. After graduating, she worked at the Washington Times-Herald, where she scored an interview with Richard Nixon. She married John F. Kennedy in 1952 and became the first lady in 1960.
After five years of widowhood, the first lady married Aristotle Onassis, a Greek shipping magnate. Unfortunately, he died in 1975, leaving her a widow for the second time. After his death, she worked as an editor at the Viking Press and later moved to Doubleday, serving as senior editor. She is still regarded as one of the most iconic first ladies in American history.
Similar to Terri Irwin, Jacqueline Kennedy Onassis returned to one of her passions and continued to make a difference until her death in 1994 at the age of 64.
Coretta Scott King
In her early life, Coretta Scott King was known for her civil rights activism, singing and violin playing. She graduated from Lincoln high school as its valedictorian in 1945 and received a Bachelor of Arts in music and education from Antioch College in Yellow Springs, Ohio, in 1951.
In 1953, she married Martin Luther King Jr. and worked side-by-side with her husband as a civil rights activist throughout the 50s and 60s. On April 4, 1968, her beloved husband was tragically killed. After her husband's assassination, she founded the Martin Luther King Jr. Center for Nonviolent Social Change. She also served as its president and chief executive officer.
Coretta continued to remain active in the civil rights movement after her husband's death by traveling to South Africa to campaign against apartheid and as a contributor and syndicated columnist for CNN.
Moving on after experiencing such a tragic event must've been challenging. While she could have let this affect her negatively, she kept her head high and continued to be a positive example. If you're a widow who has experienced tragedy, use Coretta's life as a reminder to keep on fighting for what's right.
Yoko Ono
Yoko Ono's early life was spent in San Francisco, California and Tokyo, Japan. She remained in Tokyo through World War II, experiencing the firebombing of 1945. After turning 18, Ono traveled to Scarsdale, New York and moved in with her parents, studying at Sarah Lawrence College. Soon, she eloped with her first husband, Toshi Ichiyanagi. She married a second time to American film producer/jazz musician Anthony Cox.
While in New York, she settled in Manhattan's Greenwich Village and became interested in art and poetry. While she had a few successes in this area, most of her work was not well received due to its abstract nature. Ono met John Lennon on November 9, 1966, during a preview of her exhibition at the Indica Gallery in London, and later began an affair with the famous Beatle. They collaborated on a few songs, and she was a steady figure during many of the Beatles' recording sessions.
Since John's tragic death in 1980, Yoko has continued to record albums and perform concert tours. She has exhibited her art worldwide and is involved in many social endeavors, co-founding Artists Against Fracking in 2012 with her son Sean.
After suffering a tragedy, Ono could have given up. Instead, she's an example of a widow who persevered and continued dancing to the beat of her drum.
Lauren Bacall
Lauren Bacall spent her early life in a working-class family in New York City. She was enthralled with the theater early and worked in high school as an usher. In 1943, she appeared on a Harper's Bazaar cover as a model, catching the eye of an influential Hollywood director's wife, Nancy Hawks. After this exposure, Howard Hawks brought her to Hollywood for a screen test. Her first appearance on the silver screen was in a movie with Humphrey Bogart, whom she would marry in 1945. For most of her marriage, her husband received significant recognition on the big screen.
Humphrey Bogart died in 1957 from lung cancer, leaving Bacall devastated. After a short engagement with Frank Sinatra, she returned to the entertainment world. In 1959 and 1965, she was involved in two Broadway productions, Goodbye, Charlie and Cactus Flower. In 1970, she had great success playing the lead role in the Broadway musical, Applause, earning a Tony for Best Actress.
Lauren Bacall shows that life doesn't stop when a marriage ends suddenly. This widow went on to pursue her own achievements after laying low for several years.
Courtney Love
Daughter of a therapist, Linda Carroll, and an associate of the Grateful Dead, Hank Harrison, Courtney Love had a tumultuous childhood. She became a stripper at 16 and spent time in a reform school during her early teenage years. After briefly attempting college, she spent time traveling, visiting countries like Ireland and Japan. She founded the band Hole in 1989 and married alternative rock star Kurt Cobain in 1992.
Unfortunately, both Courtney and Kurt were abusing drugs. In 1994, Kurt Cobain took his life, leaving behind Courtney and a daughter, Frances Bean. While this tragedy would've been an excuse to sit back and crumble, Love began touring in 1995 with her band. She went on to record new music with Hole, earning notoriety on the music charts. Unfortunately, she has continued battling addiction and was arrested for possession. Even with these setbacks, Courtney has continued to work on recovery and participated in drug treatment programs.
The life of Courtney Love shows that widowhood isn't always easy. However, after adverse elements occur, it's essential to get back on track. It's never too late to do that.
Widow Wrap Up
While these popular widowed women come from various backgrounds and have different stories, a common theme can be seen in how they persevered and pursued personal passions that helped shaped their life in ways they never expected.
Moving forward is vital for a widow, whether that means following a passion or fighting for a cause. Even after your spouse's death, you can still make a difference and create the kind of life you want to live.
Related Posts
The form you have selected does not exist.