The Ultimate Survival Guide for Widows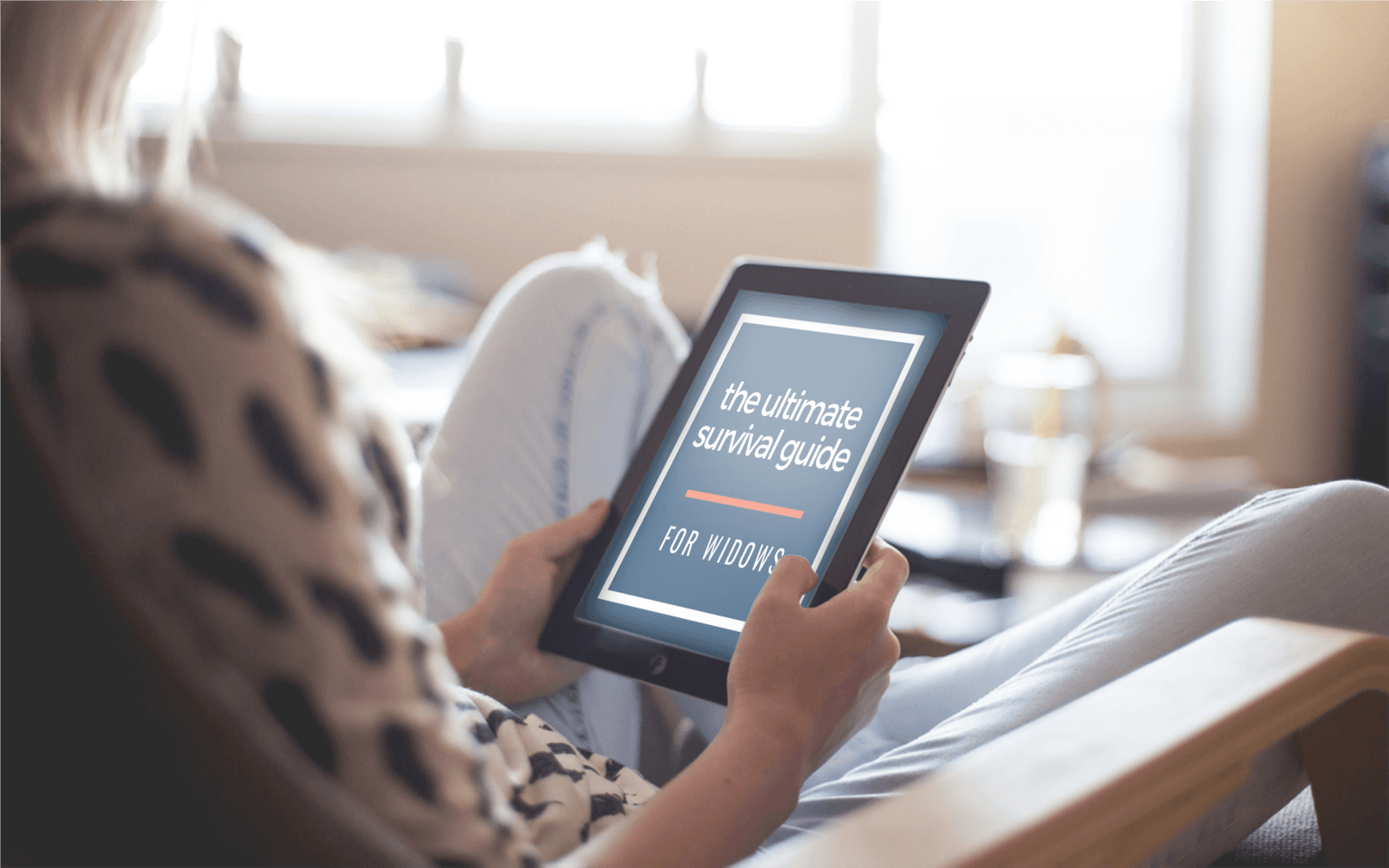 This post may contain affiliate links. Please read my affiliate policy for more information.
Short and Sweet Summary: If you're struggling to complete ALL of the post-death tasks, you need this ultimate checklist for widows that covers everything a new widow must do.
When your spouse or partner dies, you're life is disrupted in ways you can't even begin to imagine. Not only are you dealing with immense grief and oftentimes confusion, anxiety, and loneliness, but you're now responsible for all of the post-death administrative tasks you must manage and complete.
There is SO MUCH TO DO and so many steps you must complete when you're newly widowed. The various checklists you find on the Internet for handling the death of your spouse or partner don't even begin to cover all the things new widows need to take care of.
It's a lot to handle on its own, but throw grief into the mix and there are no words to describe how exhausting it is trying to figure everything out on your own as a new widow.
So, I decided to do something about it.
I compiled everything I learned how to do, including ALL the tricks, tips, and administrative hacks I uncovered and I wrote this in-depth guide that shows you, in logical detail, exactly what you need to do after your spouse or partner dies. It's the most in-depth checklist for widows that covers everything a new widow must do.
I know how limited your time is, so you DON'T need to spend all your precious time figuring out how to notify credit bureaus, close bank accounts, find financial resources or research health coverage options.
It's all covered in nine neatly organized sections.
 
I did the work for you, so you don't have to.
The ultimate checklist every widow needs
Finally, an online course that provides new widows with the information and tools needed to complete the crushing list of to-do's after your spouse or partner dies. Save time and effort with EASY-TO-USE worksheets and checklists. Efficiently notify companies with DONE-FOR-YOU letter templates. Get motivated and ORGANIZE all your jumbled to-dos into more manageable categories.
Have you been searching for a death-of-a-spouse checklist ?
Let's face it–there's nothing more frustrating than staring down the crushing list of to-dos after your spouse dies, only to feel paralyzed with indecision about what to do next and never actually getting anything done. And there's nothing more discouraging than trying to get motivated–only to have confusion and fear hijack your best efforts. 
You know that you should start organizing your tasks, managing the bills, and closing or modifying accounts. Maybe you've even tried searching for post-death checklists on Google, asking for feedback in grief and loss Facebook groups, or turning to your family and friends for advice. 
And yet, nothing and no one is helping. 
You've found that going down the Google search rabbit hole is counterproductive. Facebook groups often spread false information. Your family and friends have no idea what post-death tasks a widow must complete. And now you feel like you've spent too much time spinning your wheels with nothing to show for it. 
You thought the hard part was dealing with death benefits, but as it turns out, that was only just the beginning. And now you feel like you must be missing something. 
Well, guess what? 
YOU ARE MISSING SOMETHING. 
And you're not alone. Most widows are. The truth is that having a plan of action is a game changer, one that will help you ditch the overwhelm, get motivated and get organized AND keep track of your progress.
The problem is Google doesn't know how to organize your tasks, family and friends sometimes offer unhelpful advice, and sinking from the weight of your new responsibilities prevents you from taking action. In your mind, there are so many ways to screw things up that sometimes it feels like you'll never get anything accomplished.
But what if there was a way to make sure you got it right?
Well, there is. 
The Ultimate Survival Guide for Widows course empowers you with an action plan to manage and complete many of your post-death tasks. In this course, you'll learn how to prioritize responsibilities, manage funds, and handle accounts, and includes sections on everything from Social Security survivor benefits to taxes and insurance. Each section contains extensive advice on how and why to complete the most critical post-death duties, as well as fillable templates, checklists, and worksheets to help you break everything down into simple steps.
You have a tremendous amount to manage after your spouse's death and grief makes it extremely hard to get motivated. I remember the debilitating days of staring down mountains of paperwork not knowing where to begin or how to get organized. I created this course to provide you with an action plan to help ease the overwhelm, get stuff done, and be as efficient as possible.
The course includes instructions on how to notify agencies (with done-for-you letter templates), organize jumbled tasks into more manageable categories, and keep track of your progress. Videos help explain the various modules in more detail and bonus material/workbooks add to your proficiency.
Are you ready to ditch the overwhelm?
Click the enroll button below 👇:
What's inside:
FAQ
VIDEO
The ultimate checklist for widows you've been searching for…
TESTIMONIALS
What other widows are saying
BONUSES
What else does The Ultimate Survival Guide for Widows include?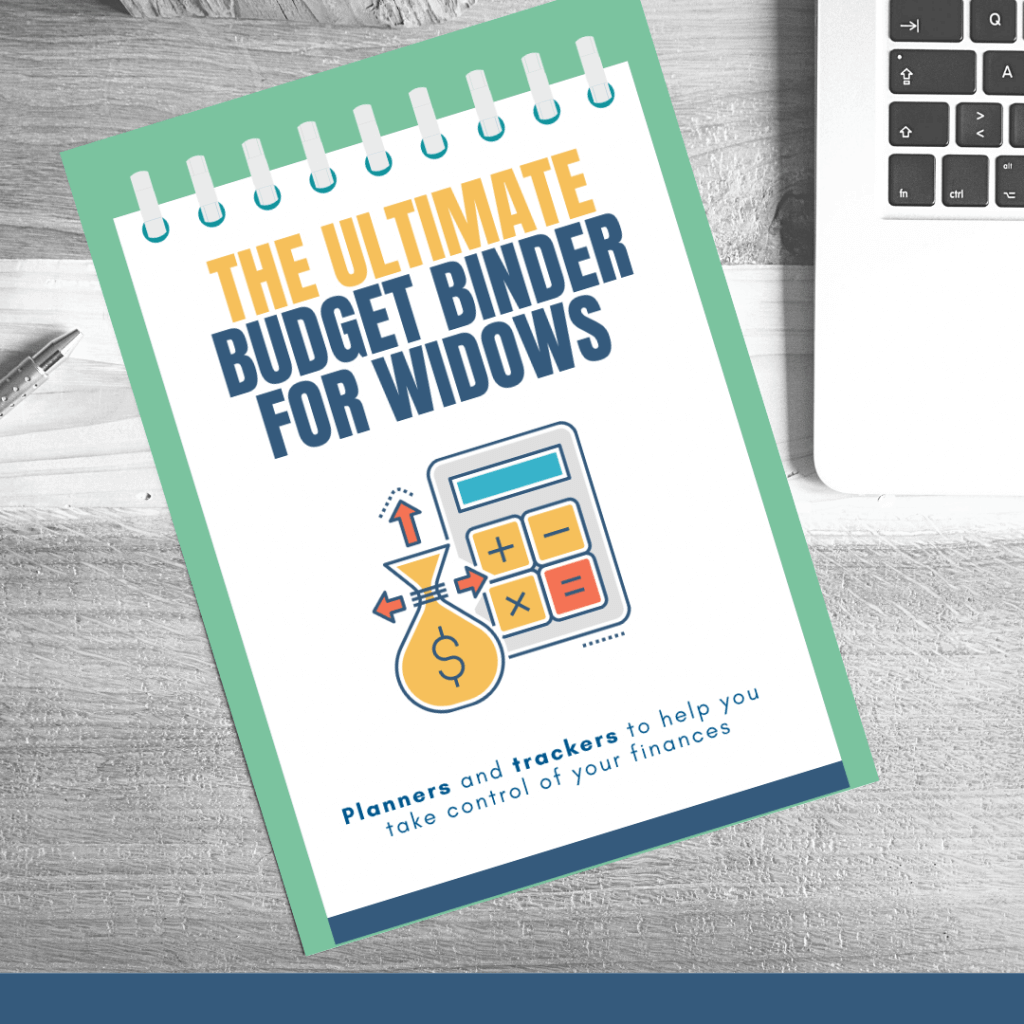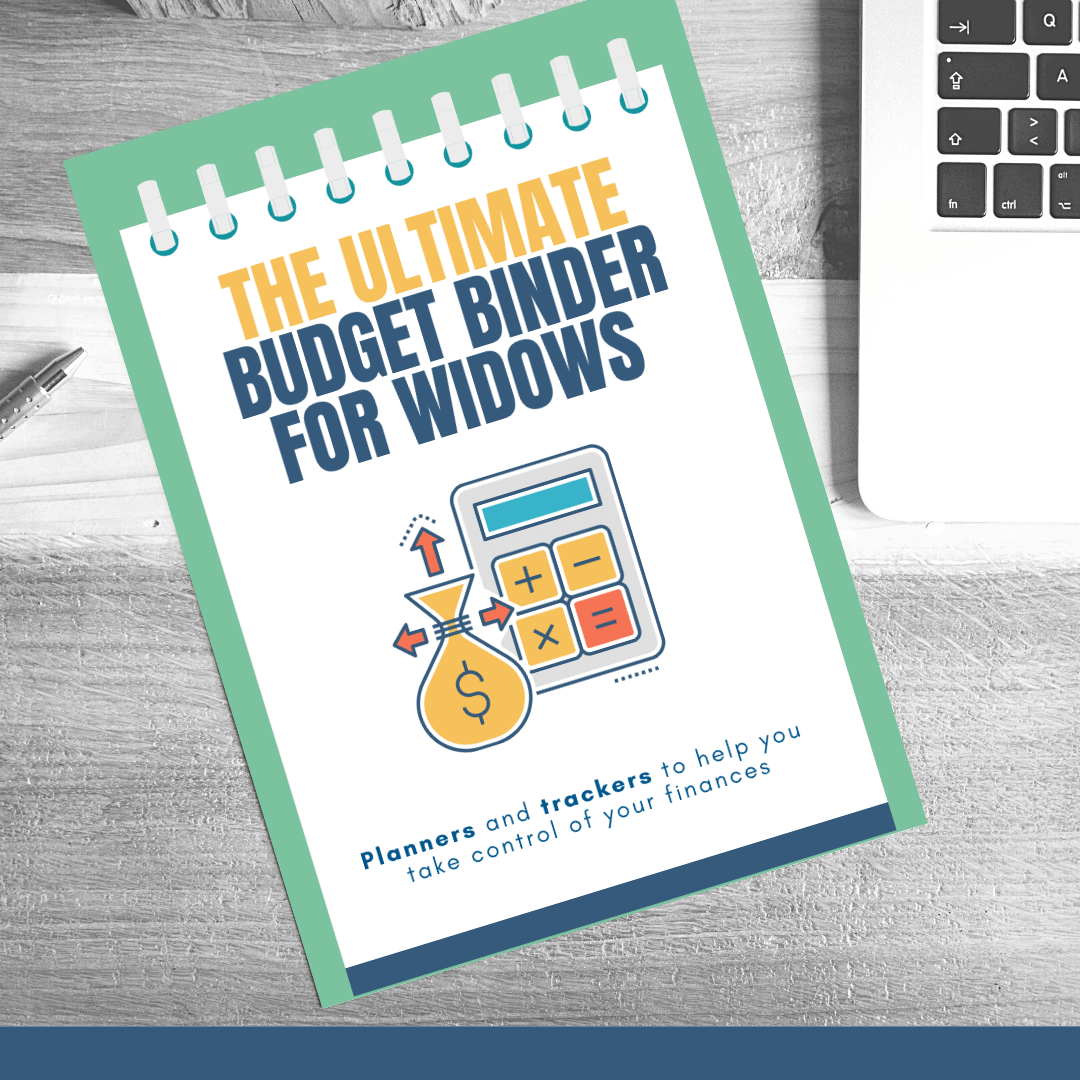 Budget Templates
Understand your own personal finance numbers and feel confident in your money management skills with templates to create budgets, track expenses, discover net worth and keep track of personal tax deductions among other things.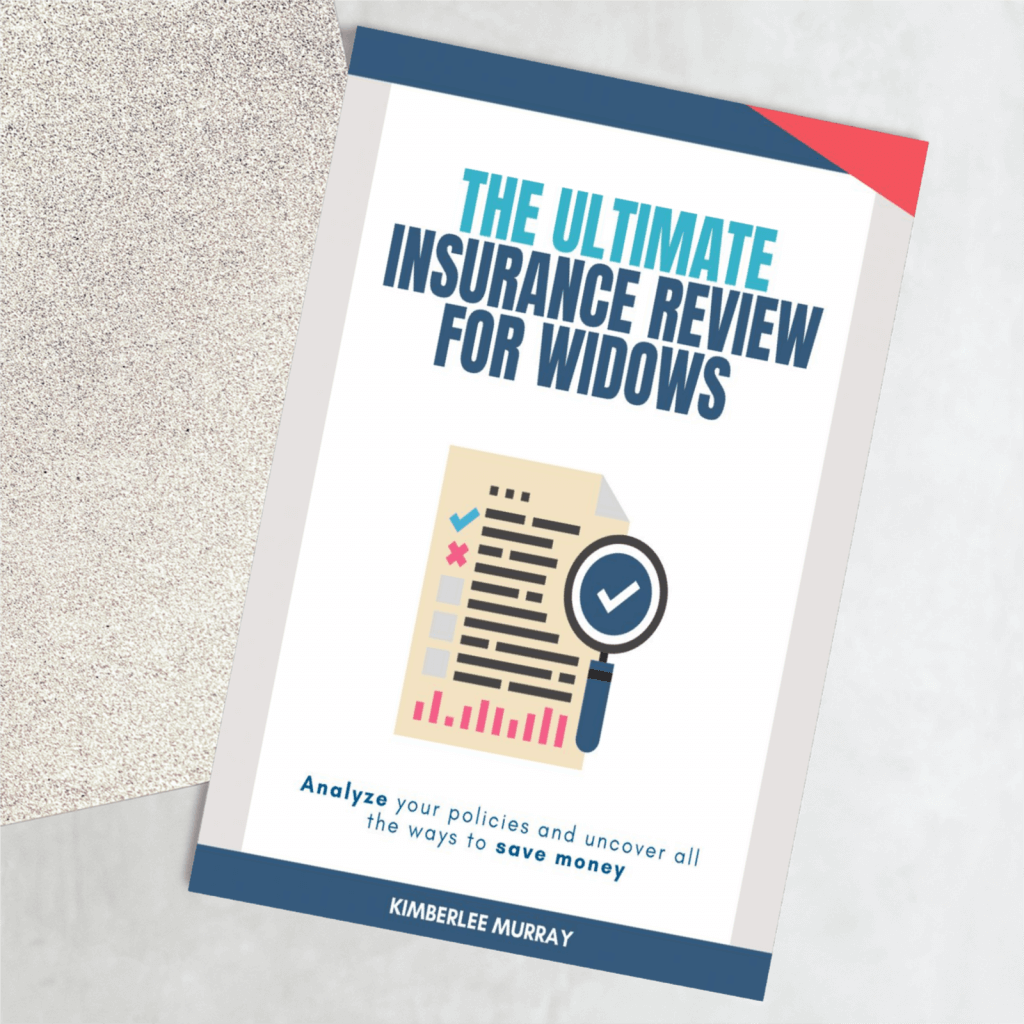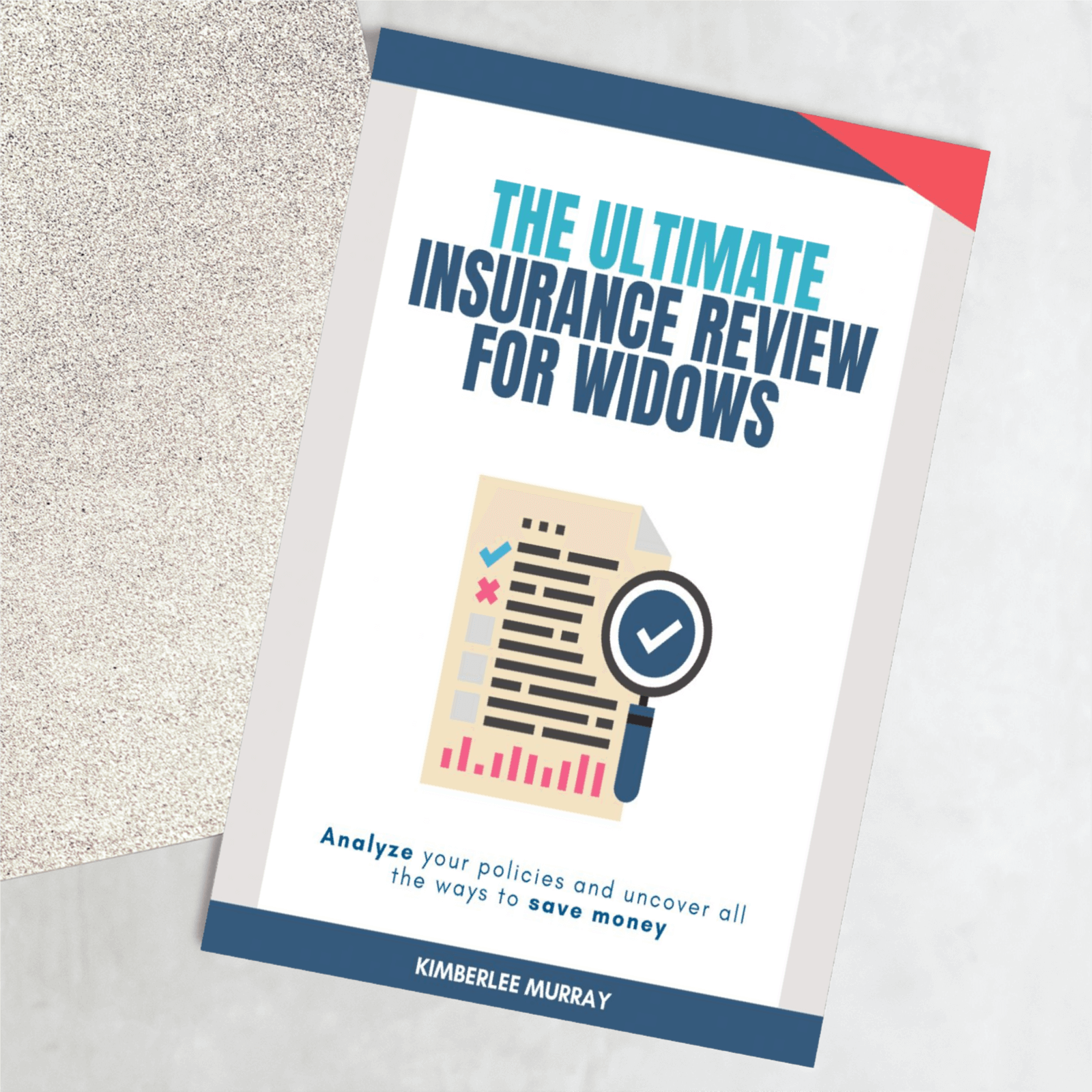 Insurance Review
Take the guesswork out of reviewing insurance policy quotes and uncovering ways to save money. Learn how to ask specific questions for EACH policy type before adding/changing/deleting items and how to compare at least three different quotes with line-by-line detail.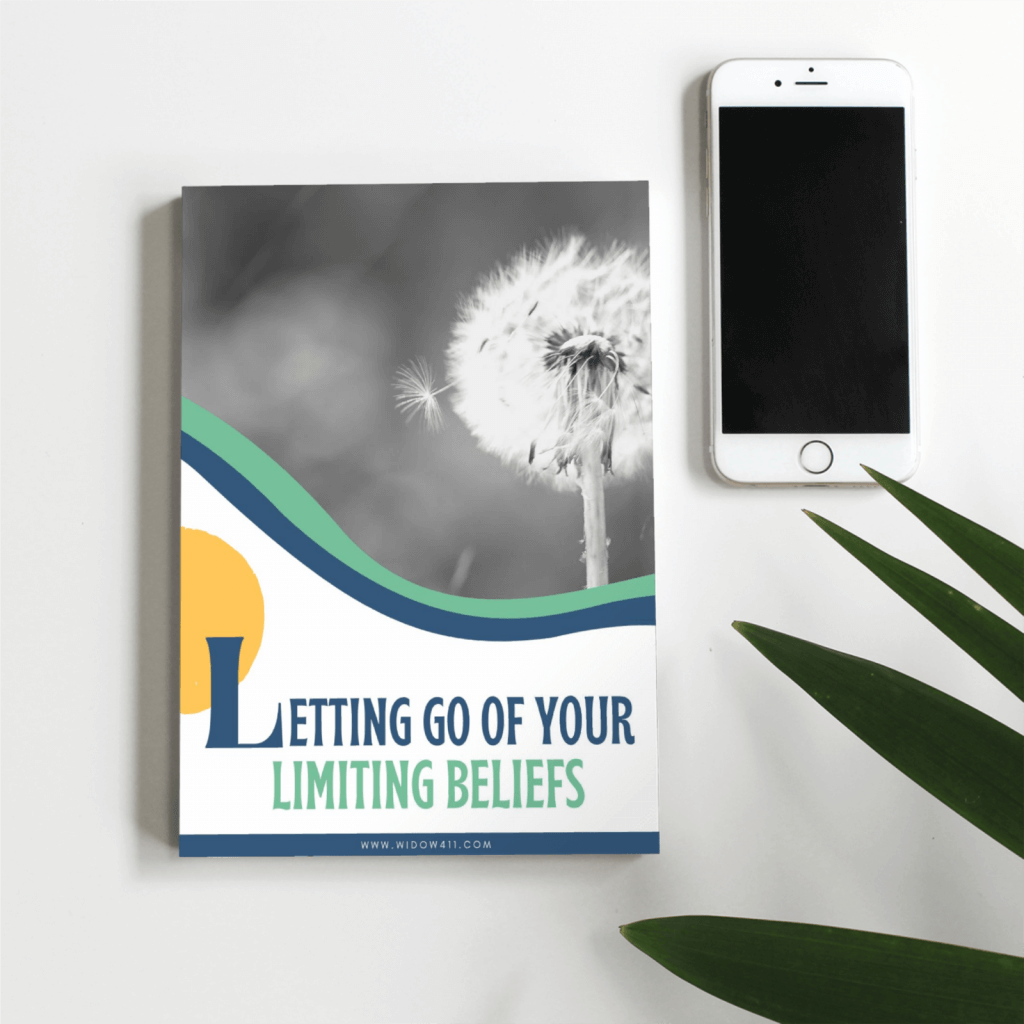 Internal Blocks Journal
It's not uncommon for that little voice in your head to convince you that you're not capable, the task is too difficult, or you'll never get "it" done. Use the included journal pages to dig a little deeper into what's blocking you and why. 
Ditch the overwhelm
If you're a widow whose overwhelm is at an all-time high because you struggle with indecision about what post-death tasks to complete first, when to complete them, and how to get it all done, don't worry. 
This Ultimate Survival Guide is the checklist for widows you've been searching for.
Related Posts