15 Unique But Practical Gift Ideas for a New Widow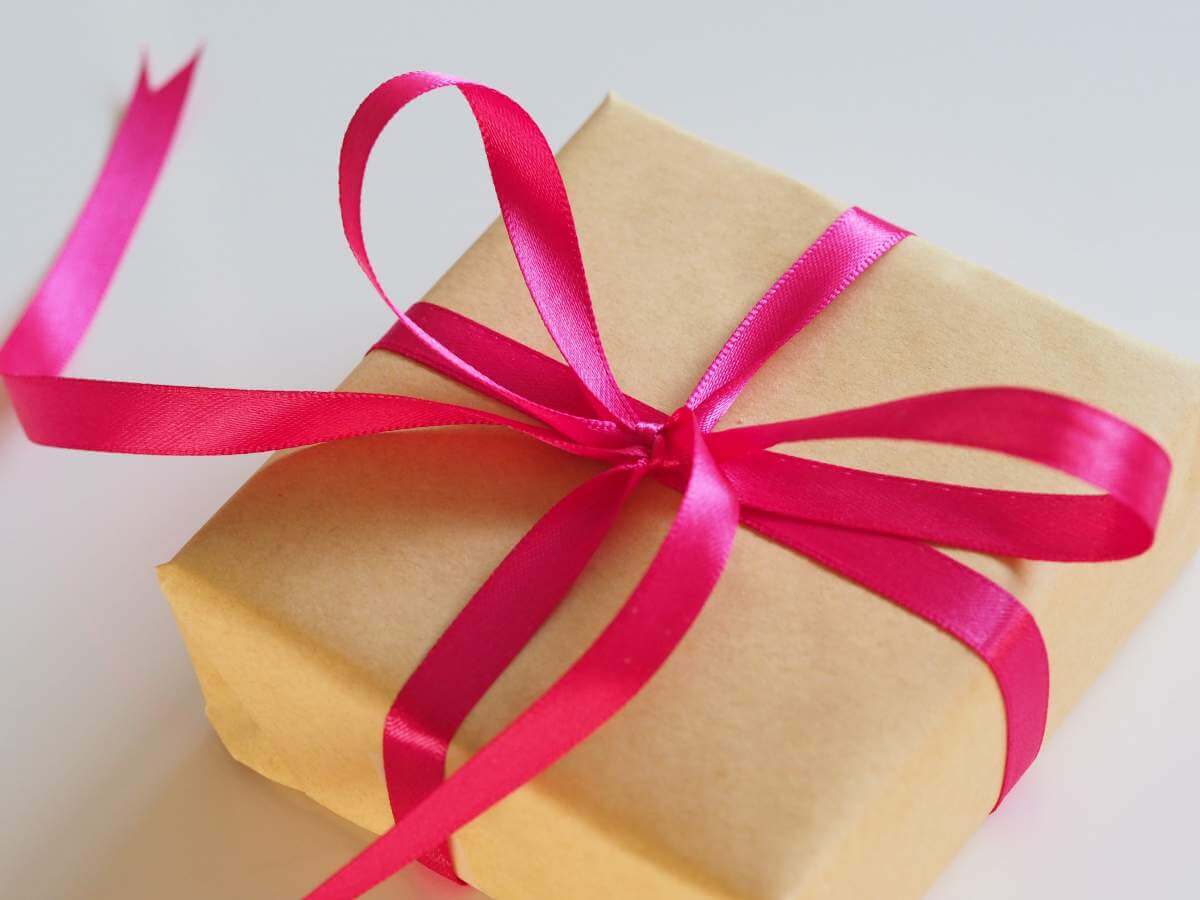 This post may contain affiliate links. Please read my affiliate policy for more information.
Short and Sweet Summary: If you're desperate to help your newly widowed friend but don't know how, read on to find 15 practical gift ideas for a new widow that she doesn't even know she needs. You'll be helping in valuable ways by providing time, gifts or services to help make her life easier during her most debilitating days. And everyone else you know searching for ways to be of assistance will be grateful when you share this list.
If you're racking your brain and asking yourself, "what do I do for someone who just lost her spouse?" or "what are some gift ideas for a new widow?" you've come to the right place.
It's difficult to know how to encourage a new widow to keep going after her world imploded and she's sitting in a pile of unfamiliar rubble. I applaud you for seeking ways to help your friend. I know it's challenging for both of you.
Even if you're a widow yourself, it can still be hard to remember what helped you the most in those early days.
So, I've put together this list of 15 unique but practical gift ideas for a new widow that she doesn't even know she needs yet. I invite you to consider compiling one or more ideas below to create a one-of-a-kind widow care package. Or share this list with others who want to help but don't know how.
You'll help your widowed friend in the most amazing ways just by providing time, gifts or services to help make her life easier during her most debilitating days.
And she will be forever grateful.
The Ultimate Survival Guide for Widows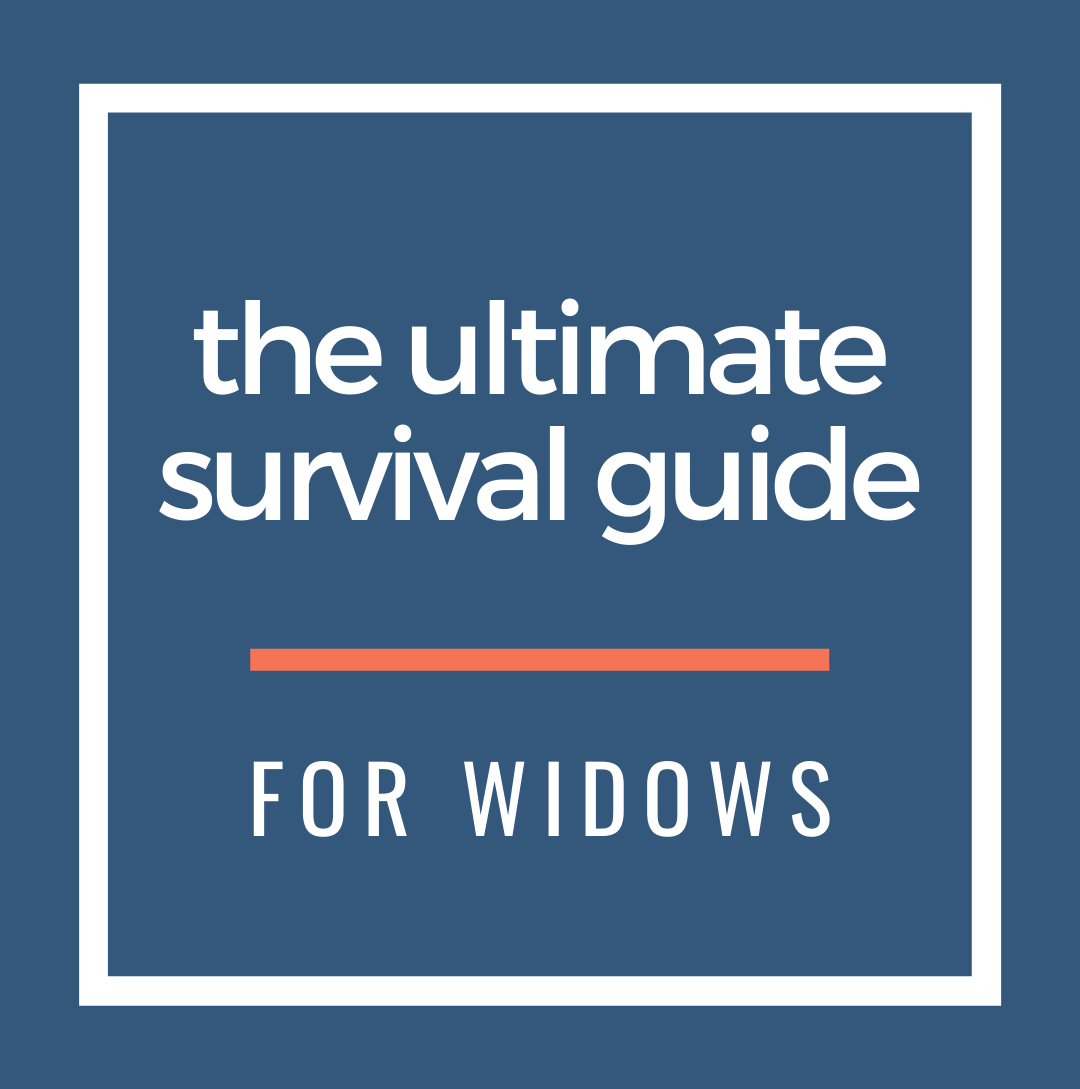 Your widowed friend has SO much to take care of since her spouse died. She's overwhelmed with all the tasks she needs to handle. And she's likely panicked by the ever-increasing piles of papers, account statements and invoices, not knowing where to begin or how to get organized.
I know that panicked feeling all too well.
So, I created The Ultimate Survival Guide for Widows Course to help break down common widowhood tasks into manageable steps. Of all the gift ideas for a new widow, this one will help her regain some control in her life.
This online course includes detailed information, templates and checklists to help a recent widow manage the crushing list of to-do's after a spouse dies. Widows will learn how to prioritize tasks, manage finances, handle accounts, follow Social Security benefit guidelines, understand taxes and insurance and so much more. Each of the nine sections includes specific instructions on how and why to complete the most important tasks. Plus, included checklists help keep track of everything that's been completed.
Here's what fellow widow Teri has to say about the course: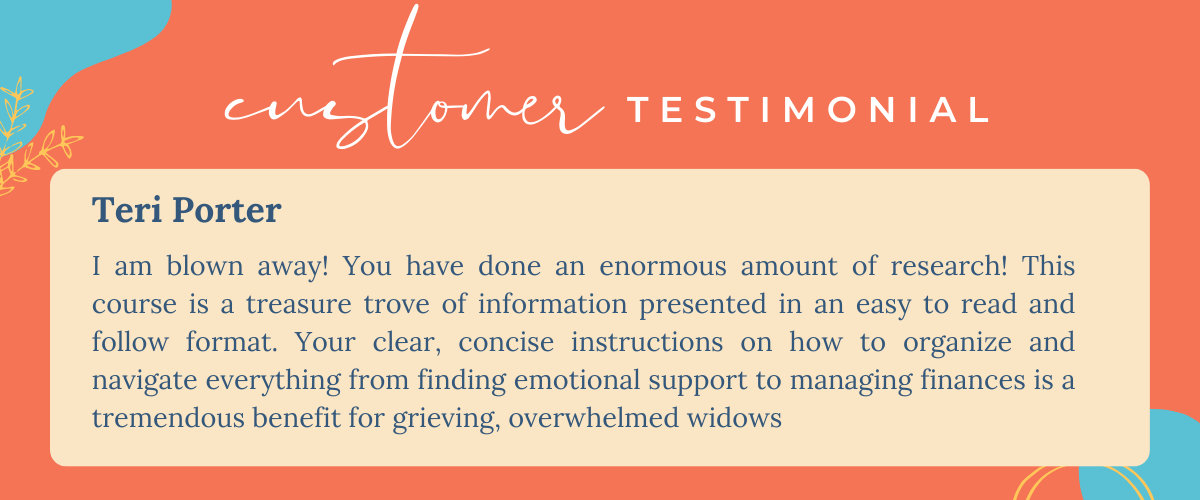 ---
A Widow Squad Membership
The Widow Squad is a community of widows learning new things, building friendships, and inspiring healing after loss. This exclusive online membership helps widows learn how to move through their grief in healthy, self-affirming ways and create a satisfactory life after their spouse's death.
Monthly or annual subscriptions are available and just the thing to make sure you or your widowed friend has the resources, inspiration and camaraderie to help get a grip on grief and learn how to live without your person.
---
Organize a Meal Train
Widows often forget to eat or just don't feel like making anything. Grief can sabotage her best efforts to get food on the table. A great way to help a widowed friend is to organize a meal train. Providing a consistent stream of meals for the first few days, weeks, or months is a huge help.
This is an especially helpful gift for a widowed mom who had kids to feed, too.
You can help create a successful meal train for your newly widowed friend by:
Creating a user account on the Meal Train website
Establishing the sign up schedule using the Meal Train interactive online calendar
Inviting participants via email or social media
Listing food allergies and meal preferences (likes/dislikes)
Providing instruction on the best drop off days and times
Including options to provide digital meal gift cards
Providing a collapsible cooler bag on the front porch so volunteers can drop meals off with no contact.
I had friends create a meal train for me after my husband died. It was a lifesaver because I could get food on the table for me and my kids without worrying about how or when to buy, prep, and cook it myself.
---
Add Food Storage Containers for Leftovers
When your newly widowed friend receives more meals than she can eat in one day (or one week), give her some freezer-safe food storage containers. She'll need to divvy up all the leftovers into manageable portions, so give her a good head start.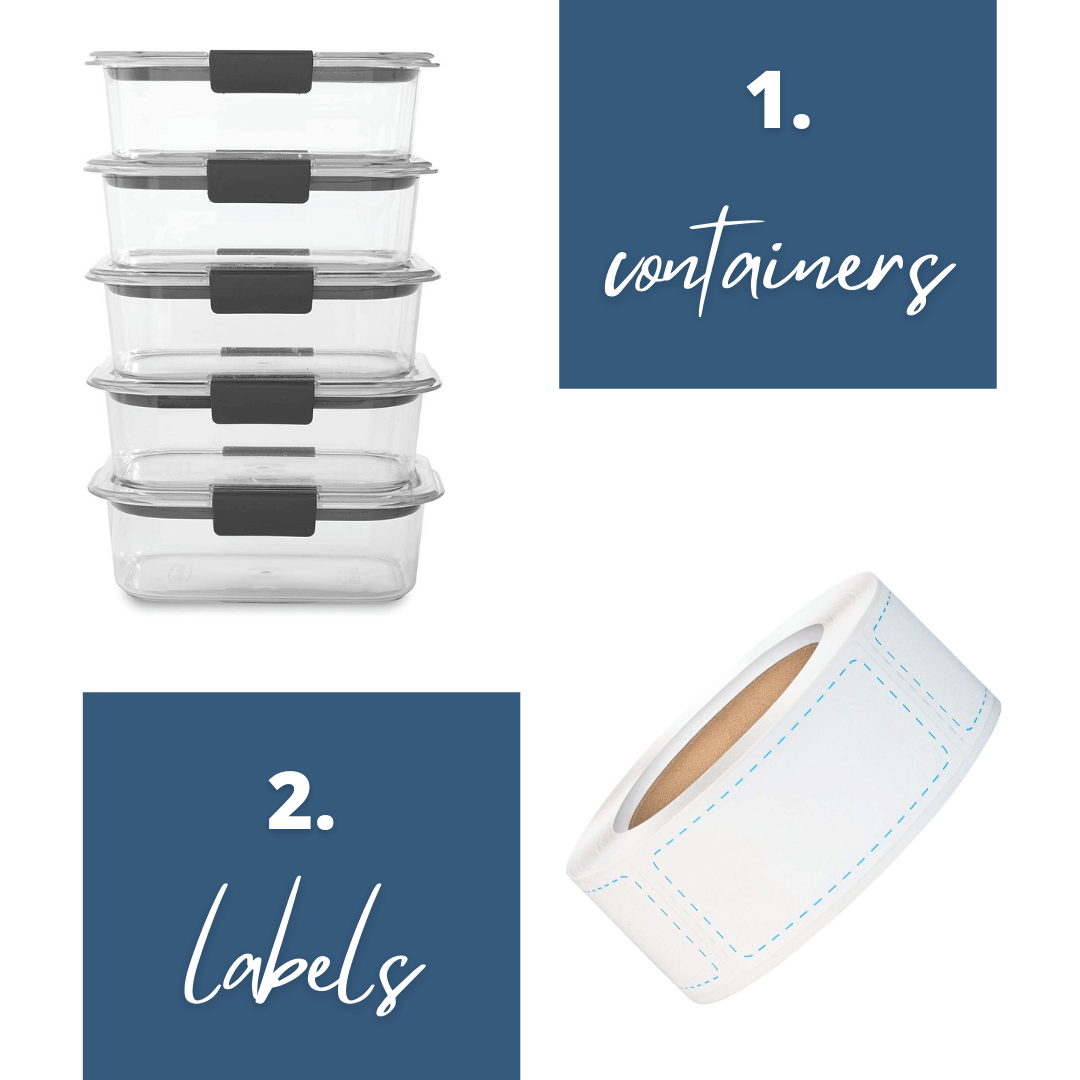 As a bonus, throw in some food storage labels so she doesn't forget what she packaged in the leftover containers!
---
Give Food Gift Cards
Even if your recently widowed friend has meals coming in on the regular, another practical gift idea for a new widow is a gift card to a local restaurant. To prevent self-isolation and get your grieving friend out of the house, give her a gift card to a restaurant you know she (or her kids or both) will use.
A friend of mine gave me a gift card to Red Robin. I still remember the night my boys and I enjoyed a pleasant night out away from home for the first time since my husband died. It felt so good to get out of the house, be around people, and have a meal we could all enjoy.
You don't even need to provide a restaurant or food gift card right away. A wonderful idea is to present this option 3-6 months after her spouse died. By that time, all the well-wishers have gone back to living their own lives. It will be a delightful surprise for the widow to know that others are still thinking of her long after her spouse's death.
---
Provide a Portable Phone Charger
Widows forget to do a lot of things in the midst of grief.
I can't tell you how many times my phone died because I forgot to charge it. The especially annoying part is that my phone would die in inconvenient places like my son's wrestling meet or in the grocery store.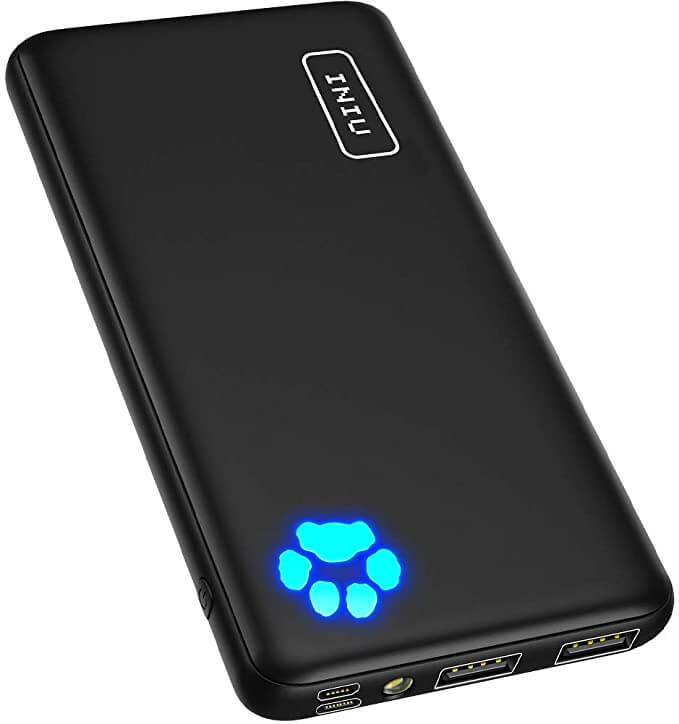 An ultra-practical gift for a recent widow is a portable phone charger that she can carry in her purse for emergency charges.
This is one gift idea she'd never think of for herself, but will think of you each time she needs to charge her phone when she least expects it.
---
Contribute a Gas Gift Card
An incredibly valuable gift for a widowed mom who is carting kids around everywhere by herself now and gets overwhelmed with all of her duties and whose car guzzles gas like there's no tomorrow, is a gas gift card.
Now that your widowed friend is doing everything solo and because doing everything solo overwhelms her and because she forgets to do things because her overwhelm is too much on some days, she sometimes forgets to put gas in her car (or is that just me?!).
When she's almost on empty and swings into the gas station just in the nick of time, she will thank you profusely for providing her with a gas gift card to offset the crazy expenses she's handling on her own now.
I still remember, all these years later, receiving a gas gift card from a friend of mine and how impressed I was at such a practical idea.
---
Offer Your Time
You can help your widowed friend feel supported and encouraged by simply listening to their thoughts and feelings without trying to fix anything. Widows need the space to express themselves without judgement or interruption and your presence and support may be the most valuable gift you can offer.
Everything in a new widow's life is confusing, so it's helpful not to confuse her more by assuming you know what she "should" do or how she should do it. Just offer to spend time with her and provide a shoulder to lean on.
---
Help Around the House
If you or someone you know can help with one or more of the multitude of household management items that need a widow's attention, you'd be providing a priceless service.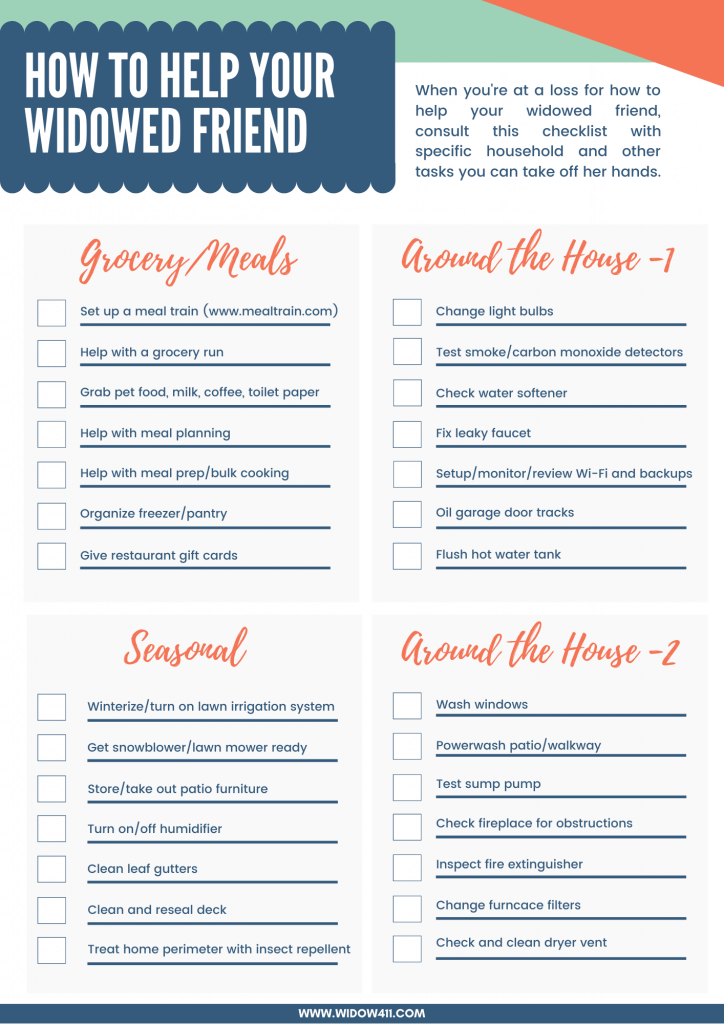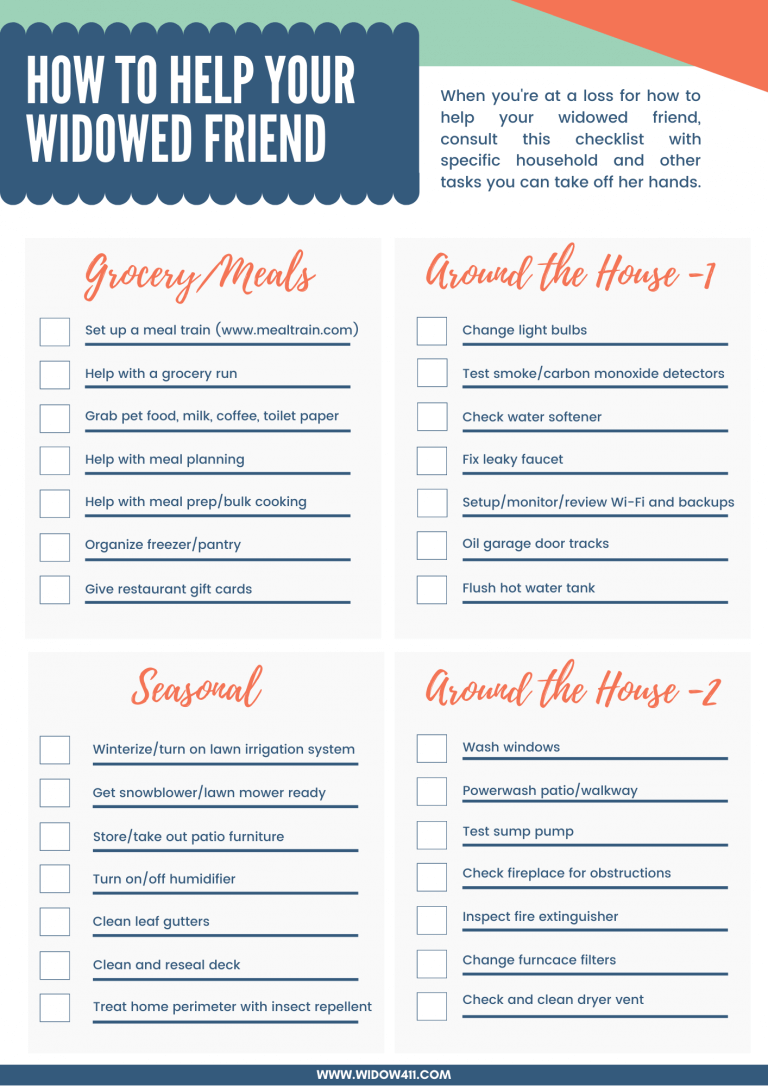 Things like lawn maintenance, fixing a leaky faucet or changing furnace filters are some tasks your widowed friend has likely never done before. Helping her out in the beginning by taking care of these essential tasks is a lifesaver. Without your help, many of these tasks go undone.
However, I'm not suggesting you sign up for these tasks indefinitely. Realistically, another outstanding way to help is to show your widowed friend how to do some more elementary tasks herself. Maybe do them a few times for her and then show her how to do it herself until she gets the hang of it.
I've created a checklist with over 50 ways to help your newly widowed friend around the house.
Click here to download the checklist. No sign-up or email address needed.
---
Gift a Help Texts Subscription
A terrific way to provide support to a recent widow is to check in with her.
You'd be surprised how often widows feel alone and unsupported because people stop calling or texting. It's a common occurrence for widows to stop receiving the support they desperately need because everyone else goes back to living their lives and the widow feels left behind.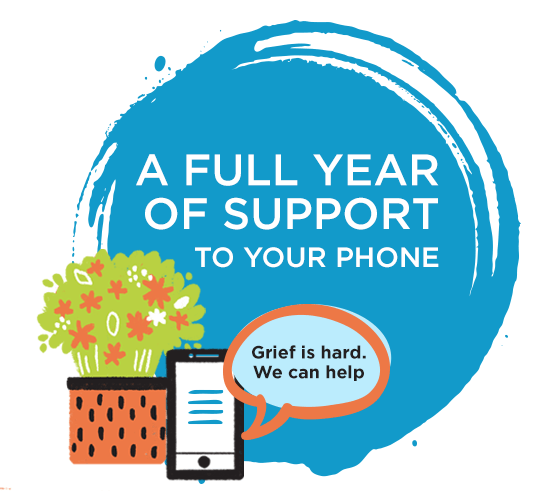 The perfect solution to help your widowed friend is a one-year gift subscription to Help Texts. Your friend will receive personalized text messages at least twice a week with tips and support to help her process her grief. Help Texts personalizes the text messages based on cause of death, and more. Plus, every subscription includes up to 4 people who want to support the widow in her grief. Like you! As part of her support team, you'll receive text messages too with specific ways to help.
Click here to receive $10 off a yearly gift subscription.
---
Deliver and Essential Oil Diffuser or Bracelet
A widow lives with a stress level that tops the charts of the Holmes-Rahe Life Stress Inventory. The death of a spouse is the number one most stressful life event.
You can help your recently widowed friend by giving her some essential oils to help calm her down when anxiety strikes.
Two great gift ideas are an essential oil diffuser or a lava rock bracelet. The diffuser will create a soothing environment in any room. And the porous lava stones on the bracelet distribute a relaxing scent all day long with only a few drops of essential oil.
I can attest to the calming properties of Lavender, Lemon, and Rose essential oils. I use these on my lava rock bracelets and in my diffuser whenever the weight of all my extra responsibilities crushes me.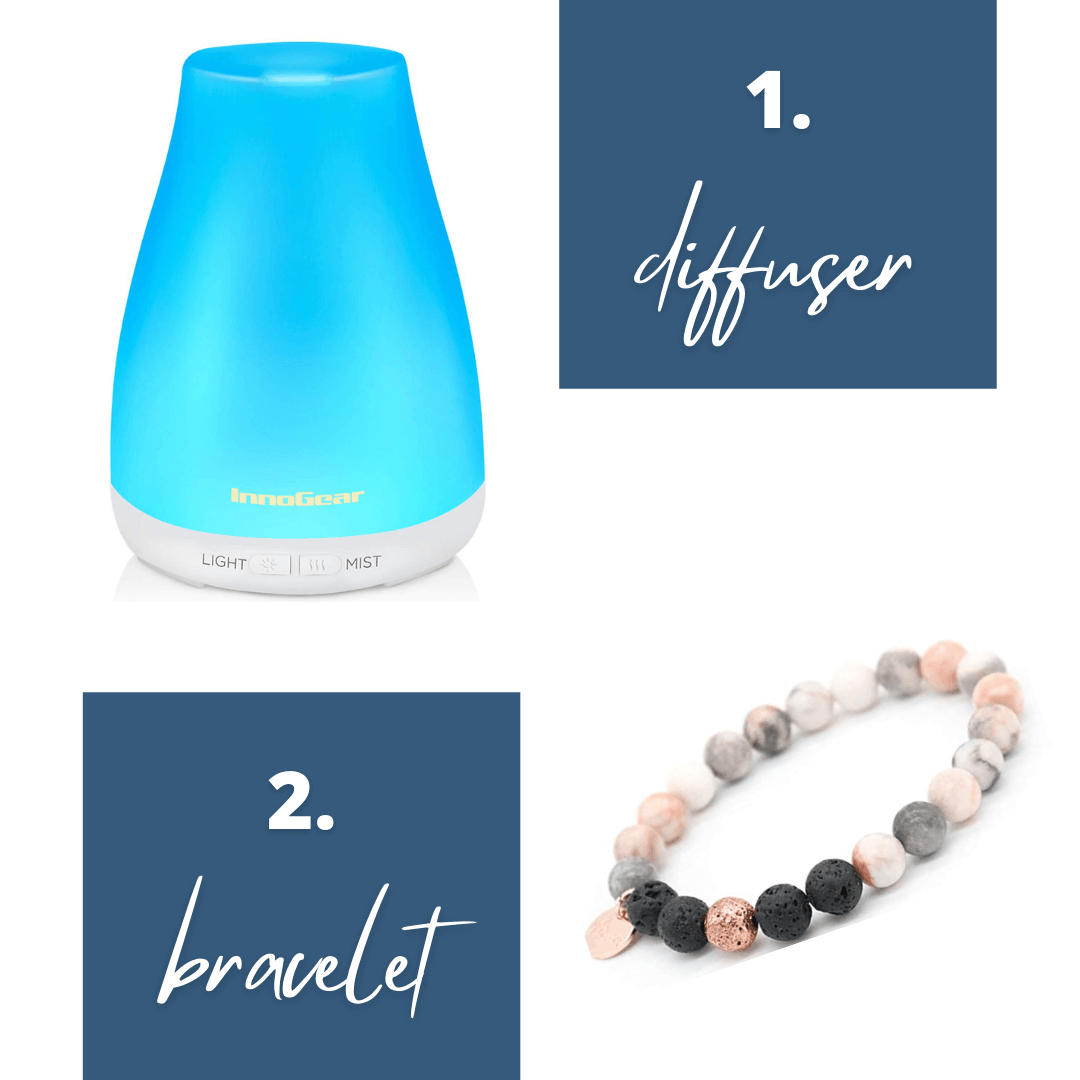 Your friend will think of you, and thank you, when she's inhaling her essential oils and exhaling some of her worry away. Obviously, essential oils don't make anxiety magically disappear. But they sure do help diminish the impact when those sneaky anxiety attacks try to derail your friend's best intentions.
---
Give Blank Journals and Gel Pens
Journaling is an excellent way for widows to work through the heavy feelings of grief. Sometimes we don't even know what we're feeling or why we're feeling it. There are so many mixed emotions we can't always figure out what's happening in our brain.
But journaling allows a widow to uncover the source of her feelings and get some clarity through the writing process. Sometimes jumbled feelings become clearer once the writer can get her feelings on paper. The writing process also allows a widow to notice patterns and positive growth over time.
Providing a nice lined journal and some good quality pens is a great way to start your widowed friend on her path to self-reflection.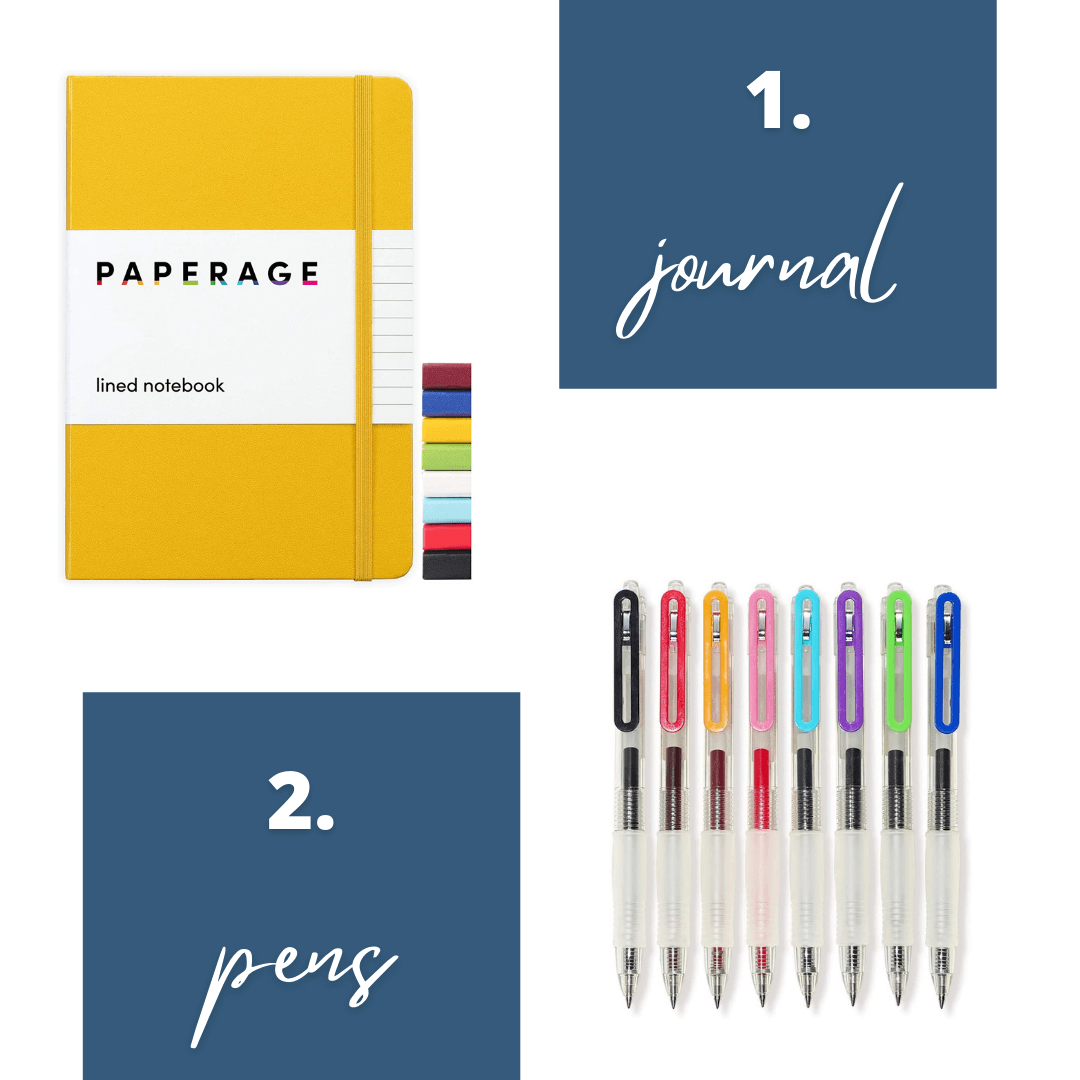 ---
Assemble an Assortment of Cards/Stationary/Stamps
Take one more thing of your widowed friend's list of to-do's and provide her with an assortment of thank you cards and stationary.
Writing thank-you cards or notes is one way your widowed friend will feel connected to everyone who helped her. Chances are pretty good, though, that she hasn't stockpiled stationary for those times when she needs it most.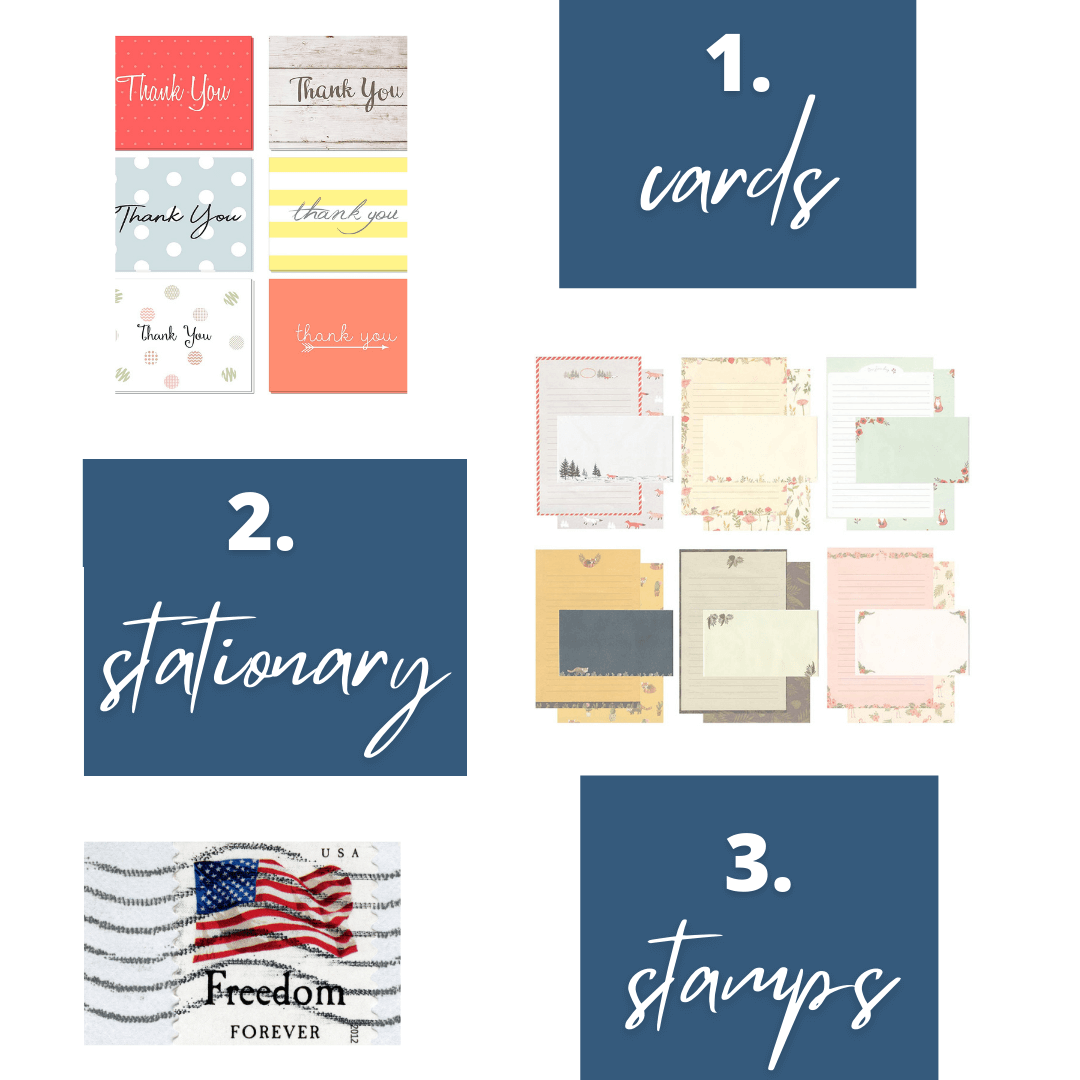 And don't forget the stamps! You might not have even thought stamps would be a practical gift, but remember how widows forget to buy things? Well, stamps fall into that I-completely forgot-to-buy-but-I-need-it-NOW category.
Plase help your widowed friend out and include a book (or two) of stamps.
---
---
Plant a Tree
If you want to benefit the widow and the planet, consider planting a tree in memory of her deceased spouse.
The Arbor Foundation will honor a loved one's memory by planting trees in one of our nation's forests. Or you could plant a tree on our near your widowed friend's property.
Planting a tree ensures the memory of the deceased will last not only for this generation, but generations to come.
---
Offer to Babysit
If your recently widowed friend has kids, she needs a break. Please consider taking the kids off her hands for a few hours or overnight if time allows. This is one of those gift ideas for a new widow that she desperately needs, but is afraid to ask for.
As often as possible, please and thank you!
You can be a big help by:
Driving the kids to sports practice
Helping with homework
Taking the kids on a fun outing
Shopping for school supplies
Your widowed friend is buried in responsibilities right now. She will be eternally grateful to you any time you can help her with her endless child-rearing tasks.
---
Widow Wrap Up
I hope these 15 practical gift ideas for a new widow help you find some convenient support options. I know how difficult it can be when you want to be of assistance but have no idea what to do.
Even though I'm a widow, I still occasionally struggle to decide what's an appropriate way to help. Now that I've compiled these ideas, it's much easier for me to make a decision.
The useful thing about these gift ideas is that a recent widow doesn't even know she needs them. You'll be helping in priceless ways just by providing time, gifts or services to help make her life easier during her most debilitating days.
And when you share this list with others searching for ways to help a newly widowed friend, everyone wins.
Related Posts
The form you have selected does not exist.