10 Tools and Resources to Make Your Widow Life Easier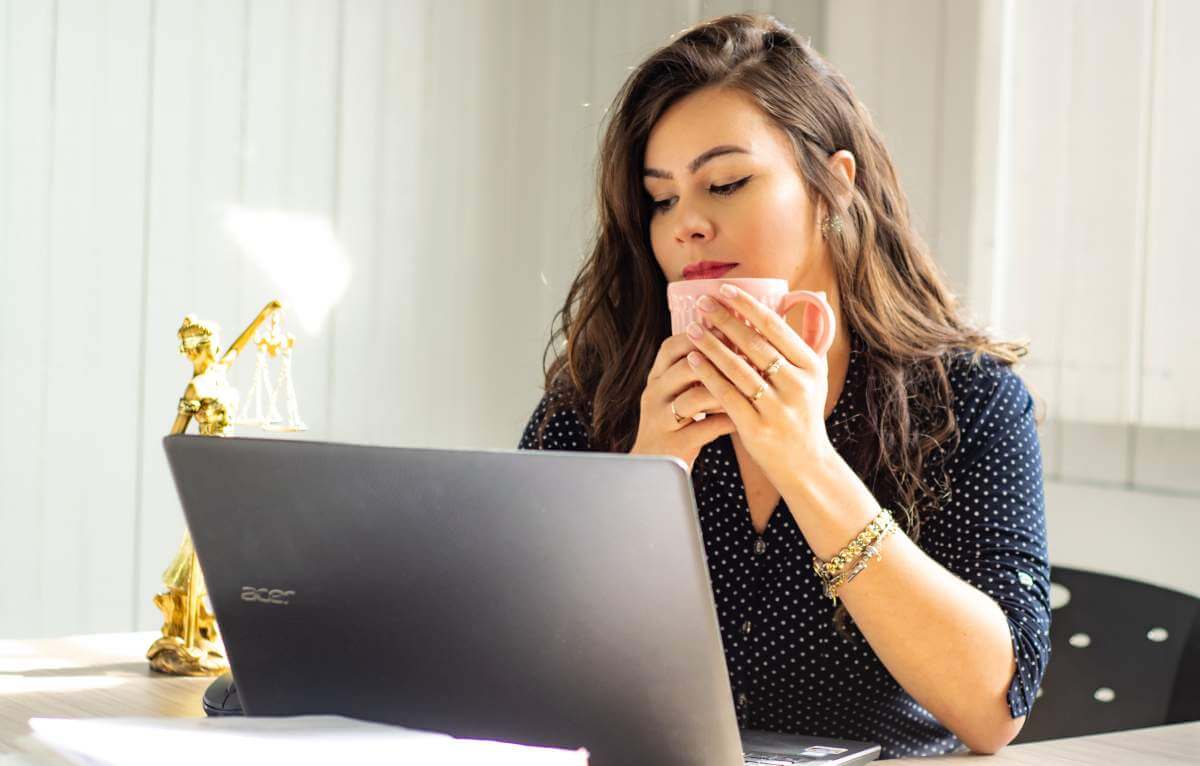 This post may contain affiliate links. Please read my affiliate policy for more information.
Short and Sweet Summary: Widowhood brings a whole new set of challenges as you learn to handle daily activities all by yourself. Its's like anxiety grabs hold and won't let go. But you can loosen anxiety's grip and manage each day's unrelenting tasks with one or more of these tools and resources to make your widow life easier.
The amount of new things you must learn in widowhood is hard to comprehend unless you're a widow. You could try explaining it to a friend. But, unless they've experienced it, no one has any idea the mountain of pressure you're under just to make it through each day's unrelenting tasks.
I've been there and I know the anxiety grip that grabs hold and won't let go. But I've also learned ways to loosen the grip with tools to make widow life easier.
As a result, I've compiled a list of tools to help you whether you're newly widowed or have been in the club no one wants to join for a while now. Learning how to adjust to widowhood might be a little bit easier for you if you automate some of your tasks, let others do the work for you or get the emotional support you need.
A heads up…most of these resources require a monthly or yearly subscription. But the costs are minimal compared to the value. Which is why I included these specific resources. And I've included discount links where applicable to save you a few bucks here and there. Pick and choose what works best for you in your circumstances.
Here are my suggestions for tools and resources to make your widow life easier, in no particular order.
I hope it helps!
FLEXJOBS
FlexJobs is a game-changing resource for finding professional, remote jobs. Perfect for widowed solo parents looking for more alternative schedules or widows rejoining the workforce. They hand-screen every company and position so you know you're getting the best listings. This is a very well-curated site for not only freelance jobs but also remote and otherwise flexible gigs. It's sorted by the type of freelance job you want, and you won't have to worry about scam postings, because they research the jobs and monitor new gigs pretty thoroughly.
I highly recommend this resource if you're looking to up your job search game.
POLICY GENIUS
You might have to change or update your insurance policies or add new ones depending on your circumstances. For example, I added a disability policy after my husband died. As the sole breadwinner in the family now, I didn't want a disability preventing me from providing for my kids.
If you don't want to deal with comparing insurance coverage with multiple carriers, let Policygenius help you wade through the massive amount of choices. They provide the most accurate online quotes, requiring no contact info from you. 
Policygenius is an insurance marketplace that offers the best way to compare your options – including online tools, an expansive educational library, and guidance from real, licensed humans to help you get covered with confidence.
WINGS FOR WIDOWS
Wings for Widows provides financial coaching and education for recent widows to help them achieve financial wellness after their spouse dies. The goal of Wings for Widows is to help you make sense of all the financial decisions you have to make now that you're doing everything by yourself. They cover a wide range financial topics and determine how best to help you after you fill out a confidential progress check.
Again, this service is FREE.
IDENTITY GUARD
Identity theft is a real problem today. All of our personal information is at a higher risk than ever before because it's saved in more and more online portals. Identity Guard with Watson is the most powerful, comprehensive identity protection tool on the market. I've been using this service for 6+ years to protect my personal data and alert me when my identity may be at risk. Their state-of-the-art artificial intelligence capabilities continuously scour billions of data points to discover vulnerabilities. I feel safer with the ongoing financial black market surveillance, which is where identity thieves hang out. You can read more on my blog post about why you need an identity theft protection service here.
Oh, and you know what else? Identity Guard helps protect your credit cards if they're lost or stolen. You can keep track of all of your credit card numbers in one place, and they report stolen cards to your creditors on your behalf. So convenient!
TRIM
Trim is like the personal assistant everyone wishes they had to help save money. This amazing tool analyzes your spending and negotiates bills on your behalf. They even cancel subscriptions you no longer use. Trim helps you realize your money-saving goals by constantly monitoring your financial activity and looking for savings while you're busy doing other things. Trim notifies you via text when you've saved money. It's seriously that easy.
I've saved $90 with Sprint (loyalty credit) and $70 with Comcast (power outages and loyalty credit) so far. All I did was connect my accounts to Trim, and they negotiated the savings on my behalf. I saw the credit on my bill and I didn't even have to do anything!
THRIVE MARKET
I love Thrive Market. It's the best place to buy the organic brands I love for 25-50% less than other stores. I eat a gluten-free diet (because of gluten sensitivity, not celiac) and while it's a hit or miss finding gluten-free products in my local grocery store, I never have a problem finding what I need at Thrive Market. And, I earn free stuff with every order. I love free stuff! There's something there for every dietary need and lifestyle.
Use this special link to get 25% off your first order.
IDRIVE
I'm the queen of hard-drive crashes (you know, the dreaded blue screen of death) so I don't take any chances on my data backup anymore. I use IDrive for automatic cloud backup for my computer files, music, photos, and more. It works in the background to automatically and continuously back up my new and changed files to the cloud. I've had too many crashes and corrupt files in my life to rely on anything less than a set-it-and-forget-it backup.
IDrive's mobile app enables you to instantly add files from your phone and sync them in real-time across all your linked devices.
99 WALKS
I started walking again as a form of exercise because I want to keep things simple. Walking is not hard (I don't like hard). I get fresh air (unless it's crappy outside and I'm on the treadmill) and I can listen to podcasts while I walk, so I'm learning something new at the same time. 
I stumbled on the 99 Walks app and I love it! It's a tracking app with walking fitness classes, podcasts, meditations and workout music and you earn an inspiring bracelet when you crush your monthly goal (which can be whatever you set it to be). 
If you want to join me in this fun and motivating walking challenge, you can save 44% on your first month and join for just $9 using this link. I even created a walking team. Search for Widow Walkers and request to join.
Let's do this together! 
RING HOME SECURITY SYSTEM
I installed the Ring home security system a few years back, and I have to say it's one of my better decisions. It's so easy to monitor and control my home security (even remotely!) and I'm super happy with my purchase.
The system itself is simple. The app is multi-functional and easy to use. And the best part is I'm saving loads of money every year on professional monitoring. If you've been thinking about adding a home security system or upgrading/updating your current one, you can't go wrong with Ring.
I wrote a whole bog post about my wireless home security system here and what I purchased to begin the installation process.
HELP TEXTS
If you're having a hard time managing your grief, a little extra support might be beneficial. Would receiving personalized text messages at least twice a week with tips and support on how to best process your grief be helpful?
My friend Emma created an amazing resource called Help Texts that personalizes text messages based on your relationship to the deceased, cause of death, and more. Plus, your personal subscription includes up to 4 people who want to support you in our grief. They receive text messages too, with specific ways to help.
Click here to receive $10 off a yearly subscription.
WIDOW WRAP UP
Widowhood brings a whole new set of challenges as you learn to handle daily activities all by yourself. Everything is so overwhelming because you don't even know where to start. There are so many things to take care of and it's just you shouldering all the responsibility. Talk about anxiety overload 😲.
But you can loosen anxiety's grip and manage each day's unrelenting tasks with one or more of these tools and resources to make your widow life easier.
Oh, and I can hear you over there trying to talk yourself out of getting the help you need. Stop that! Even taking one item off your to-do list can do wonders for your mental health.
You deserve it.
Related Posts
The form you have selected does not exist.