Are You Worried About Home Security? Here's a Simple Solution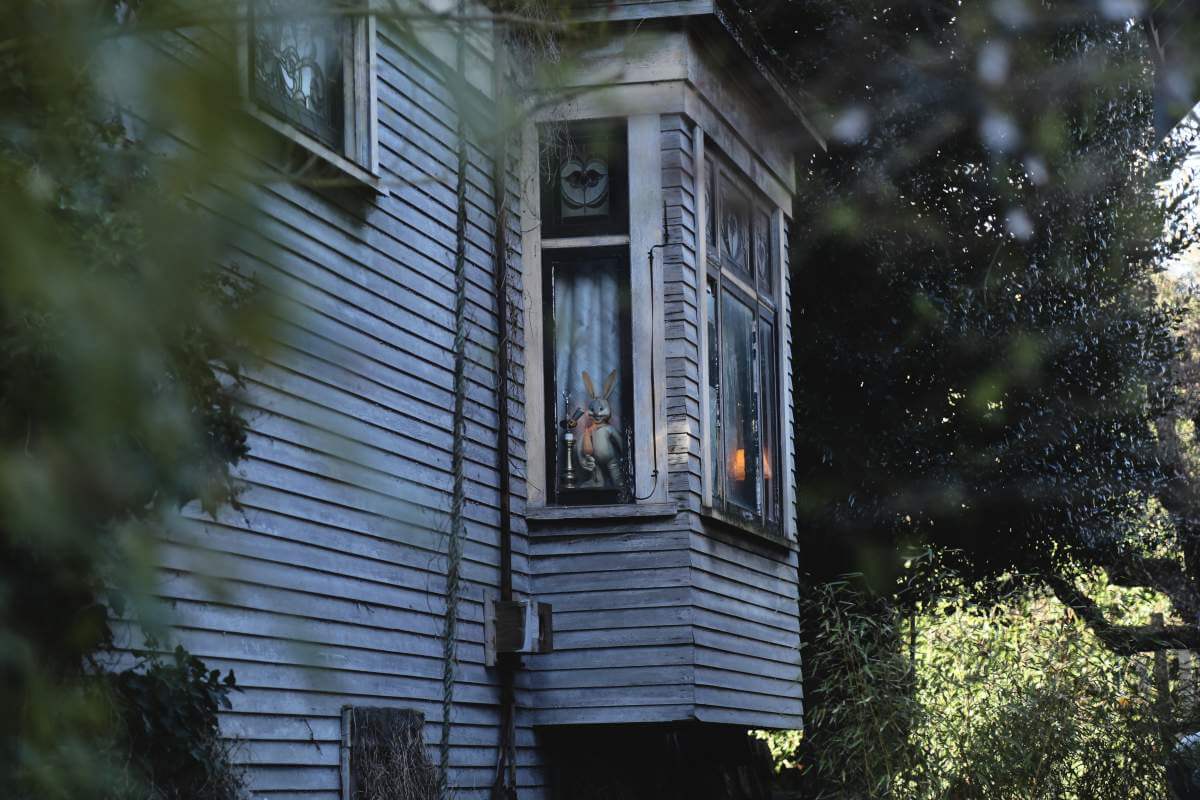 This post may contain affiliate links. Please read my affiliate policy for more information.
This simple wireless home security system post is Part 1 of the 5-Part Blog Series, The Sophisticated Widow's Guide to Smart Home Gadgets.

This blog post series is dedicated to helping you learn why you need smart home gadgets in your life and how they'll make your tasks easier and less stressful. For real!

You can read the other parts of the series here:

Part 2: A Smart Sprinkler Solution
Part 3: Why You Need a Smart Garage Door Opener
Part 4: Are You Ready to Cut the Cable Cord?
Part 5: Monitor Your Home WiFi Settings
The benefits of knowing your home is safe and secure far outweigh any costs associated with a wireless home security system. And, options have increased – and prices decreased – with advances in wi-fi enabled devices. The best home security system is easy-to-install, simple to maintain and inexpensive to professionally monitor.
In other words, totally doable.
A reliable, effective home security system is a must for anyone living alone. It's so much easier to sleep well at night knowing your home and your family is safe and secure. The protection is priceless.
If you've been thinking about either installing or upgrading a home security system, I have some tips for you. I just completed this process myself, so I'm offering you a recommendation based on my own experience.
I used to have a wired home security system and I recently switched to wireless. Today's wireless home security systems are inexpensive, easy to install and WAY cheaper to monitor than a wired system.
I'll tell you why I switched, why I chose my current wireless system and the ways I use my wi-fi options to monitor what's going on in and around my home.
You ready?
WHY I SWITCHED FROM A WIRED TO A WIRELESS SYSTEM
I've had a home security system for going on 15+ years now. In order to professionally monitor my home (if an alarm goes off the police are notified) it cost me about $42/month.
That's crazy expensive.
That cost was just for monitoring, by the way. We had the hardware installed when we built the house, which was a separate expense.
So, I paid the exorbitant cost month after month, year after year because I feel more secure knowing that an alarm sounds if someone tries to break into my house. Not only does an alarm sound, but the police are immediately notified and I don't have to dial 911 in a sleep-induced fog.
Anyway, during one of my how-do-I-reduce-my-expenses afternoon frenzies, I set out to find a better way.
I started researching wireless (or wi-fi enabled) systems. It seems like everything is going wireless these days and home security systems are no exception.
 I found that wireless systems are easy to install and easily managed with an app. So I can arm, disarm, verify settings, and review sensor events right from my phone. I can arm/disarm the system using an installed keypad also, but the app actually lets me perform more functions on my phone.
I liked the increased functions of the app. And I liked that it's pretty intuitive to follow.
The nice thing about a wireless system is that it's not only easy to install, but it's also transportable. If I ever move, I can take the system with me, unlike my wired system, which stays with the house.
WHY I CHOSE RING ALARM
I kept seeing information about the Ring Alarm system. It seems everywhere I went, I saw an advertisement or display for Ring. So I did my due diligence and investigated the pros and cons of Ring vs. other security system companies.
Fun fact: the founder of Ring, Jamie Siminoff, pitched his video doorbell idea on Shark Tank and was rejected by the sharks (doh!). He successfully built and expanded his business anyway and sold it to Amazon for a ginormous amount of money in 2018.
Turns out the Ring system is one of the least expensive systems with an equally inexpensive professional monitoring option.
Just to be sure, "least expensive" doesn't mean cheap. The Ring system has plenty of appealing features like quality hardware, an easy-to-use app, and no long-term contracts.
After reading the reviews, here's what I bought:
I also added the Ring Protect Plus Professional Monitoring for $10/month.  The Ring team professionally monitors the system and connects with the police when a threat is detected (after Ring tries to contact me and/or my emergency contacts).
That's $10/month vs. $42/month for professional monitoring!
So, the total hardware cost + adding one year of professional monitoring cost LESS than I was spending on JUST the professional monitoring with my wired system.

Going forward, I'll be saving $394/year because I reduced the cost of professional monitoring from $504/year with my wired system to just $110/year with Ring.
That's a pretty significant saving.
Yippee!
HOW TO USE THE RING APP TO MONITOR AND PROTECT YOUR HOME
The great thing about a wireless system is the ease of use. Of course, I can use the keypad to set an alarm, but I can do that and so many other things from the app. Like arm/disarm the system from my phone. Or, review the event history on each sensor. And, set up a different passcode for different users.
Let's dig into the app settings.
Arm/Disarm System
Arming and disarming the system is pretty simple. You enter a passcode and click either Away or Home.
Away means no one is home. Away arms the door sensors and the motion detector identifies motion inside the house. The professional monitoring notifies the authorities if/when it's tripped.
Home arms your doors and windows, but the motion detector won't set off an alarm. You and your pets can move freely about the house in Home mode.
Benefits of Using the App to Arm/Disarm Home Security System
You can use the keypad or the app to arm/disarm the system. The nice thing about using the app is that you can arm or disarm the system when you're not home.
Why would you need to do that?
Here are three of my own examples of why the app comes in handy: 
If my kids leave the house and forget to set the alarm, I can arm my home security system from my phone.
When my in-laws are on their way over and I'm not home, I can disarm the home security system before they enter the house.
If I'm on vacation and ask my neighbor to check on my house, I can disarm the home security system from afar so he can enter and then arm it again after he's gone.
The fact that I can arm or disarm my security system from my phone is a big plus, but the even bigger plus is that I can monitor the events of each sensor.
Let me explain.
Monitor Sensor Events
One of my sensors is on a basement egress window/door. We never use this window because its only purpose is an emergency exit. But, I can set up the sensor to alert me via text or email whenever it's open or closed in the disarmed mode.
Why would I want to do that?
Because I have teenagers in the house. And one of them doesn't follow my rules. So, if he ever gets an idea in his head to sneak out using the egress window, I'll know about it. Because I set an "open" alert for this sensor when disarmed. I receive a text (or email) if the window opens. It shouldn't ever open (unless it's an emergency) so if I receive an open alert I'll know something is up.
Obviously, the alarm goes off when the egress window opens in the armed mode, but I'm curious about if/when it's opened in disarmed mode. Like if I'm out of the house and he's not supposed to go anywhere.
Busted!
Another example is monitoring the sensor leading from my garage into my kitchen. This is our main entrance into the house. I didn't set an "open" or "close" alert for this door because my phone would chirp multiple times a day and drive me crazy.
But what I do instead is check the event history as needed.
Why would I want to do that?
Because my teenager doesn't always text me when he gets home from school or other places (when I'm not home). I check the event history to see if the door was opened around the time I expect the kids would get home. This is just peace of mind for me to be sure they're home when they're supposed to be.
Because my teenager isn't always truthful about what time he gets home. I check the event history to see if his story jives with what time he actually came in the door.
Because my teenager has left the house without me knowing in the past. I review the sensor history when I'm out for the afternoon (and he's supposed to stay home) to verify if/when the door opened and closed. Again, if his story doesn't jive with the event history, he's busted.
I know that sounds like a lot of work, but it's not. With a couple of taps on the app, I can get a clear picture of my kids' comings and goings.
If you have a kid like my older son, you need to be vigilant in your pursuit of the truth. I mean, on-the-freaking-ball. 
My gadgets make my pursuit of the truth so much easier.
Different Passcodes for Different Users
You can also assign user roles and separate passcodes to different users.
I don't have a cleaning lady, but if I did, I could give her a separate passcode to enter my house when I'm not home. The same thing applies to a dog walker, friend, family member, etc. These users could enter with a separate passcode and arm/disarm the system, but not make any system changes.
The key reason to use guest users with different passcodes is that you don't have to update users based on changes to your passcode. You could change your passcode weekly or monthly and never have to alert anyone else about the new passcode.
USE RING DOORBELL FOR ADDED SURVEILLANCE
I also added the Ring Video Doorbell 2 to make it easier for me to see who's coming to my front door. When someone rings my doorbell, I hear the bell and the app on my phone says, "someone is at your front door." I can click the button to see who it is and even talk to them through the app. I don't like solicitors so I just tap the talk button and say, "No thank you. No solicitors allowed."
I don't even open the door.
This is the part I like the most about the doorbell. Have you seen the news stories where the bad guys push their way into someone's home after the door is opened? Um, not in this house. No thank you. I'm not opening my door for anyone I don't know. 
Even if you're not home, you can still talk to the person through the app. Perhaps robbers are canvassing the area to see which homeowners aren't home.
It happens! I'm not paranoid!
So, if you're in Timbuktu and someone rings your doorbell you can still act like you're home by talking through the app. If something looks fishy or is off for some reason, call the police. 
This addition to my home security system was a no-brainer.  It's important to know who's lurking around the front of my house. The easy install process, the added benefit of a rechargeable battery, and my own peace of mind make this purchase worth every penny. 
MONITOR SURROUNDING NEIGHBORHOODS TOO
The Ring app uses my address to create a radius around my home. If anyone shares an alert on the App about crime or safety within that radius, I get a notification on my phone. 
I've seen several posted videos from neighbors about hoodlums breaking into cars, kids ding-dong-ditching, or suspicious vans driving around. 
It's good to be in the loop about what's happening around me.
OTHER BELLS AND WHISTLES (WORKS WITH ALEXA!)
The Ring home security system also works with other "smart" home devices like light switches, locks, and smoke alarms. You can install and easily control other devices from the Ring main app screen. Learn more about this function here.
You could even set up Alexa to do everything for you.  With the Ring home security system, you can arm, disarm, and check the state of your Ring Alarm.
You could say:
"Alexa, arm Ring" (defaults to Home Mode)
or "Alexa, arm Ring away"
you can even say, "Alexa, disarm Ring"
You can read more about how to integrate Alexa with the Ring home security system here.
I haven't set up my home with other smart devices yet or incorporated Alexa into the process. I'm taking baby steps because everything wi-fi can do overwhelms me. 
It's bananas!
RECAP OF WIRELESS HOME SECURITY SYSTEM COSTS
To read reviews, view technical details, or purchase the items discussed in this post, click the (aff) links below:
WIDOW WRAP UP
It's never been easier to maximize your home security or remotely control many of your home security functions. It's crazy how easy it is to monitor your home from near or far.
I spent far too much money every month just on professional monitoring using my hardwired security system. And once I found the Ring wireless home security system, I've never looked back. 
The system itself is simple. The app is multi-functional and easy to use. And the best part is I'm saving loads of money every year on professional monitoring. 
If you've been thinking about adding a home security system or upgrading/updating your current one, you can't go wrong with Ring. I am personally very pleased with my purchase. 
If you decide to install Ring, let me know in the comments!
Related Posts
The form you have selected does not exist.