Financial Resources for Widows to Alleviate Your Money Anxiety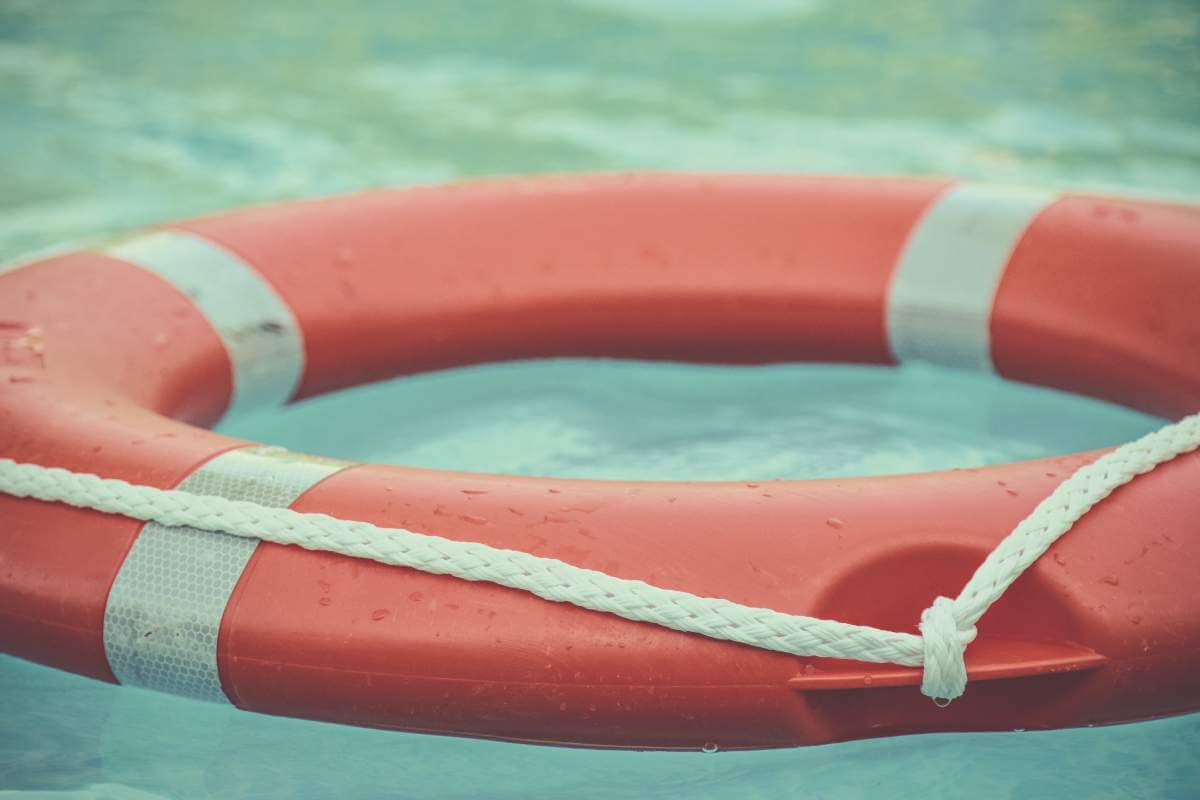 This post may contain affiliate links. Please read my affiliate policy for more information.
Short and Sweet Summary: Financial resources for widows are available if you know where to look. Whether it's a government, non-profit or local entity, there's no shame in asking for help and grabbing onto a lifeline when you need it most.
Being a widow isn't without its financial hardships.
Losing one-half or more of your family's income can devastate your family and make it difficult to handle even minor expenses. I mean, it's hard enough dealing with the grief of losing your spouse. But surviving the overwhelming money anxiety? We can all agree it's exponentially harder when you have financial concerns that you can't get a handle on.
A common question is what type, if any, financial help is available or widows? As it turns out, plenty. I've compiled a list of charities that help widows along with government options and other ways to find help. You'll even find an organization committed to providing financial advice for widows free of charge.
The important thing is to review all your options. Don't forget to search locally, too. Google, "financial resources near me" to see what specific local or state assistance programs are available in your area.
To be sure, you may qualify for some, but not all, financial assistance. It might take lots of phone calls. Or emails. Hey, it's worth asking the question and doing the work if it means getting a much-needed financial break.
Above all, when you're at your wit's end and feel like the anxiety over your financial worries is at its max, review these financial resources for widows.
And breathe.
SOCIAL SECURITY SURVIVOR BENEFITS
When a family's primary wage earner dies, the surviving spouse and children can claim social security survivor benefits. Widows can apply for and collect survivor benefits from the Social Security Administration (SSA) to help ease their financial burden. But, sometimes you can't quite figure out if you're making the right choices and using the benefits system effectively.
It's important to understand the benefits and claiming strategies to maximize your family's financial stability. I've written in-depth about Social Security Survivor Benefits to help you understand your options here:
GOVERNMENT ASSISTANCE
Federal and state governments offer lots of financial resources for widows if you know where to begin. You can use these resources as a starting point to get you the help you need.
Free tax return preparation for qualifying taxpayers
If you are a low- to moderate-income, disabled or limited English-speaking taxpayer, you can get free assistance with your tax preparation through the IRS Volunteer Income Tax Assistance (VITA) program.
Certified volunteers, working through grants from the IRS, provide free basic income tax return preparation with electronic filing to qualified individuals.
Click here for a list of schedules and forms the VITA program will and won't prepare.
Also, if you're aged 60 or older, check out the Tax Counseling for the Elderly (TCE) program. This program offers free tax help for older taxpayers who often have pension and retirement-related questions unique to seniors.
Benefits finder
The Benefits Finder is an online questionnaire that can help you find the right government benefits applicable to you. Use this resource to uncover federal assistance eligibility based on your personal circumstances.
Housing
The U.S. Department of Housing and Urban Development (HUD) provides housing assistance to lower-income families through affordable apartments for low-income tenants. They do this by using Section 8 vouchers that can pay for all or part of the rent.
Making Home Affordable is an official program of the U.S. Department of Treasury and HUD that has free resources in place to help homeowners who are having difficulty making mortgage payments. Call 888-995-HOPE™ (4673) to connect with a HUD-approved housing counseling agency that will help you understand your options, prepare your application, and work with your mortgage company.
SNAP (Supplemental Nutrition Assistance Program)
SNAP provides nutrition benefits to supplement the food budget of families in need so they can purchase healthy food and meet their basic nutritional needs. So, if you need help providing food and sustenance to your family, please consider this temporary program. 
To get SNAP benefits, you must apply in the State in which you currently live and you must meet certain resource and income requirements that you can find here.
Medicaid and CHIP
Medicaid  and CHIP ( children and teens up to age 19) are assistance programs that serve low-income people of every age. These are federal-state programs meaning that the Federal Government establishes guidelines, but each state administers its program differently.
To clarify, patients usually pay no part of costs for covered medical expenses, although a small co-payment is sometimes required. Every state has its own program eligibility requirements. However, as a rule, coverage includes doctor visits (check-ups, immunizations), dentist visits, hospital care, mental health services, prescriptions and more.  
Click here to see if you qualify for your state's Medicaid or CHIP  program.
LIHEAP (Low Income Home Energy Assistance Program)
LIHEAP helps families with energy costs and energy-related home repairs. 
If you're having trouble paying any heating or cooling bills, click here to learn more about how LIHEAP can provide assistance. 
Help with bills
Some government programs can help you pay for phone bills, medical bills, and other expenses. Visit Help with Bills for more details.
Pell Grants
A Pell Grant is a government-funded financial grant provided to low and moderate-income families for help with college and university costs. This need-based grant does not have to be repaid if the student remains enrolled for the duration of the grant period.
Students can apply for Pell Grants and other federal financial aid using the Free Application for Federal Student Aid (FAFSA) form.
NON-PROFIT ORGANIZATIONS
Wings for Widows
Wings for Widows is a 501(c)3 public charity providing financial coaching and education for new widows to help them achieve financial wellness after their spouse's death. They are the first and only organization of its kind in the United States that does not charge for their services.
The goal of Wings for Widows is to help you make sense of all the financial decisions you have to make now that you're solo. Their financial coaches are knowledgeable on a wide range of financial topics including financial planning principles, education planning, risk management, insurance, investments, tax planning, retirement planning, and estate planning.
Again, this service is FREE.
United Way
The United Way is the largest privately-funded nonprofit in the world. The team of volunteers and donors help create solutions that improve education, strengthen financial stability and make communities healthier. 
Most United Ways are not set up to provide direct financial assistance to individuals, but they work with many community partners that do. Therefore, you can call 2-1-1 to reach a trained resource and referral specialist, who will know what services are available in your area.
If you can't get through on the phone, you can go to  www.211.org and type in your zip code.
Modest Needs
The goal of Modest Needs is to provide short-term financial help to individuals and families in temporary crisis who don't qualify to receive assistance from other conventional agencies. Most importantly, they don't provide cash directly to you, but offer grants that don't need to be repaid.
The Liz Logelin Foundation
The Liz Logelin Foundation provides monetary grants to help families with young children take care of short-term needs.  The Foundation's goal is to financially assist these families as they deal with the loss of their loved ones, and struggle to move forward.
The Society of St. Vincent de Paul
The Society of Saint Vincent de Paul is a Catholic-based non-profit that provides financial assistance and resources for anyone facing economic hardship. Above all, they help people of every background and religion get assistance with things like food, clothing, and medicine.
Dress for Success
Dress for Success is "an international not-for-profit organization that empowers women to achieve economic independence by providing a network of support, professional attire and the development tools to help women thrive in work and in life."
In addition, they will not only provide you with an appropriate job interview outfit, but their volunteers can also help support you through and after the interview process.
Local Food Pantry
Food pantries provide food and help to those in need in their communities. If you're having trouble getting food on the table, visit FoodPantries.org for a state-by-state listing of food pantries in your area.
GOFUND ME
In the age of crowdfunding, lots of people ask for emergency help online. Certainly, family and friends who care about you may not be aware of your financial hardship but would help in a moment's notice if they knew. By setting up a GoFundMe page and harnessing the power of social networks and the internet, you can reach more people willing to help support you when you need it most.
DEBT CONSOLIDATION
One of the more important financial resources for widows includes handling crushing debt. Consequently, if you need help with credit card debt, student loan debt or back taxes, Debt.com can help guide you through your options. Debt.com is a referral agency that connects financial service providers with consumers to help with consumer education and professional solutions.
AFFORDABLE THERAPY
If finding affordable therapy is out of your reach, contact Open Path Psychotherapy Collective. This non-profit, nationwide network of mental health professionals serves consumers who don't have health insurance or whose insurance doesn't provide adequate mental health benefits. They provide mental health care at deeply reduced rates for individuals and families in need.  
Widow Wrap Up
In conclusion, stress about money is a fact of life for most widows. Losing one-half or more of your family's income can devastate your family, and the financial anxiety grows as your inability to pay even minor expenses gets worse.
These financial resources for widows offer a lifeline to get back on your feet and breathe again. There's no shame in asking for help when you need it most.
Related Posts
The form you have selected does not exist.